Google's Business Practices and the Implications for Advertisers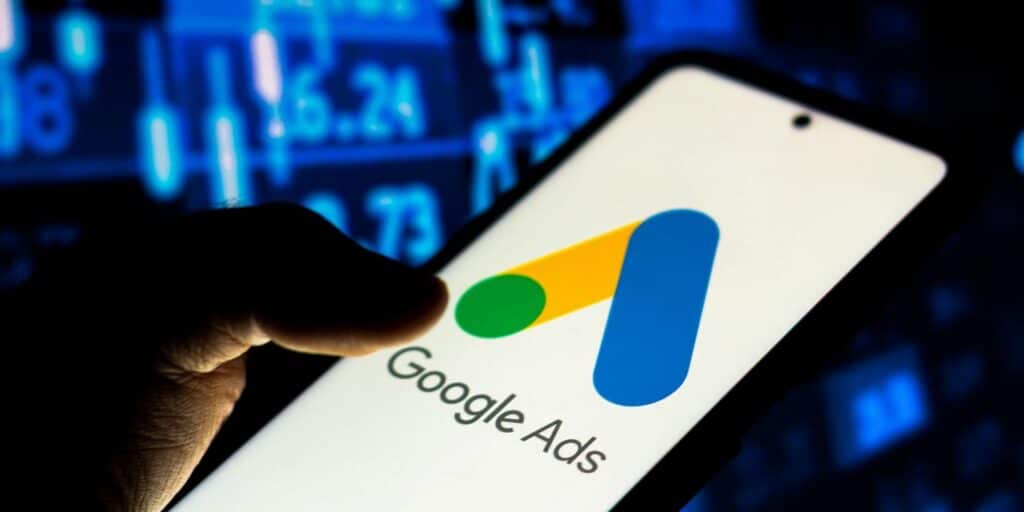 Over the years, Google has made decisions that raise ethical questions about its business practices. For example:
Removing "don't be evil" as a guiding principle in 2015.
Passing the Digital Service Tax (DST), which the government announced explicitly so that technology conglomerates paid the appropriate tax, onto advertisers. Meanwhile, the tax was absorbed by other companies (e.g. Microsoft).
The highly controversial "all-in-one black box" campaign type Performance Max which, whilst being successful for some advertisers and adopted across other ad publishers, remains the only option to use ad networks or campaign types such as Local and Smart Shopping.
Google is also no stranger to scrutiny from the Department of Justice (DoJ) in the United States, with the most recent case alleging Google's monopolising of the digital space.
As Attorney General Merrick B. Garland states: "Today's complaint alleges that Google has used anticompetitive, exclusionary, and unlawful conduct to eliminate or severely diminish any threat to its dominance over digital advertising technologies".
In a nutshell, Google is being accused of:
Acquiring Competitors: Engaging in a pattern of acquisitions to obtain control over key digital advertising tools used by website publishers to sell advertising space.
Forcing Adoption of Google's Tools: Locking in website publishers to its newly acquired tools by restricting its unique, must-have advertiser demand to its ad exchange and, in turn, conditioning effective real-time access to its ad exchange on the use of its publisher ad server.
Distorting Auction Competition: Limiting real-time bidding on publisher inventory to its ad exchange, and impeding rival ad exchanges' ability to compete on the same terms as Google's ad exchange.
Auction Manipulation: Manipulating auction mechanics across several of its products to insulate Google from competition, deprive rivals of scale and halt the rise of rival technologies.
During the proceedings of this court case, on 19th September, Search Engine Land published this article.
The article showcases that Jerry Dischler (VP of Google Ads) testified that ad costs had been increased by Google by up to 10% in certain cases, without notification.
The article alludes that it's possible that this has been happening since 2019.
What do we think about this?
Whilst this is likely more ammo for the DoJ case, and whilst there were certainly suspicions from advertisers that this may have been happening, the fact that this has been confirmed by a senior Google executive is nothing short of unsettling for all advertisers and businesses that use Google's platforms; particularly because there is no confirmation of whether this was or wasn't happening for individual's accounts.
We want to assure clients and partners that this does not change how we will operate campaigns, on the basis that our approach, campaign architecture and optimisation techniques are designed to deliver the best results. This means that we never blindly follow what Google advises, unless we have proven that results can be generated through rigorous and client-consented testing, and providing it is logical for our client's campaign.
Our methodology for running Google Ads campaigns means that we are, and always have been, able to detect and act on cost-related anomalies:
We are KPI-led. This means that if your KPI is profit, return-on-ad-spend (ROAS), or cost-per-lead, our focus is on driving down advertising costs whilst increasing sales/leads and revenue.
We are data-driven. If KPIs are not being met, we will adjust tactics and bidding strategies to deliver the return required, in turn likely reducing the cost-per-clicks in the process until the desired KPI is achieved.
Whilst the information coming to light confirms what many have suspected for a time, it does not impact our clients' campaigns or change our strategies. It simply means we will be as militant as we have always been with our clients' spends, maximising visibility within campaigns when it makes the most sense, and reducing visibility when it doesn't, to yield the greatest results.
We have answered some questions that have been asked of us so that you can be confident that we understand where and when your budget is being spent and the reasons why.
Do I need to change my strategy for marketing on Google?
In short, the answer is no.
We don't exclusively use Google Ads for our PPC services, and if our analysts or strategists were inclined to suggest an additional platform to use based on available information or data seen within campaigns, we would suggest it to you.
Whether or not CPCs (cost-per-clicks) have been inflated in the past, if we are using and recommending Google Ads, and more importantly if you are happy with the results, then there is no reason to change.
Should Bamboo Nine change our bidding strategy to manual to have more control over the cost-per-clicks?
The obvious answer to this in relation to the case at hand might seem to be to switch campaigns from an automated bidding strategy (where Google controls the cost-per-clicks, with some direction from us) to a manual one (where we control the maximum amounts we are willing to spend on each click).
In reality, it's Google's Search network we are using for each auction, so if there were going to be price increases, it's more likely to be the auction for specific queries that has the price increased (i.e. the price of entry to be visible) rather than the bidding strategy that impacts this.
Ultimately, if we find that a client's KPIs are not being met, we will trial different bidding strategies as a test and compare the results. The disadvantage with using manual bidding in this day and age is that we are limited to making adjustments based on a day or a few days' worth of results, whereas the algorithm will adjust CPC bids based on each auction and the hundreds of factors that go with it. That's why, where possible (and meeting KPIs), we would recommend using or continuing to use automated bidding strategies.
Should I be worried about this?
No, you shouldn't.
We have no reason to believe that our clients have been affected. However, we will continue to follow the developments as they unfold and will update our clients on any changes in due course.
Our analysts have always regularly monitored bidding strategies, CPC bids and competitor landscapes in order to understand the cause and effect behind CPC changes.
We have not yet been in a position where we cannot explain a change in cost-per-click; there has always been a reason and subsequently, always an adequate action to respond to the change.
If you would like to discuss this further, please contact your account strategist or account director and we will be happy to help.