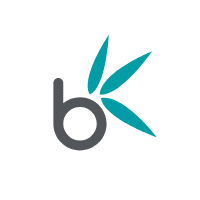 Privacy Policy and Preferences
Below you can review our privacy policy and customise your preferred privacy settings for this website. We use cookies to track your preferences; any changes to the settings below is acceptance of our cookie policy.
Website Analytics
Google Analytics
This website uses Google Analytics to collect basic usage data. This allows us to see how our website is performing and the efficiency of our advertising campaigns.
We anonymise your IP address for Google Analytics.
We use a tool in Google Analytics called 'Advertising Features' this allows us to see basic information about the demographics of the users who visit our website, as well as target visitors with relevant advertisements. This feature, as well as Google Analytics in it's entirety, can be disabled below.
Web Hosting
Our website is hosted on Kinsta within the UK, using the Nginx web server. This server has generic error and access logging enabled allowing us to identify when a user encounters a problem with the site.
This feature logs your IP address, the resource you accessed, and your web browser's 'User Agent'.
Call Tracking
Mediahawk
We use a third party service called Mediahawk for tracking phone calls under some circumstances.
If you clicked on an advert on Google or Bing you will see a different phone number to our standard phone number, this can be identified by an asterisk after the phone number. This allows us to track phone calls generated from advert clicks and measure the efficiency of our advertising campaigns.
If you did not click on an advert then call tracking and recording is completely disabled by default.
When you call this number details about your call are stored with Mediahawk. Your phone number and IP address are stored with Mediahawk so we can cross reference which advertising campaign generated a call.
We also set a first party cookie so that when you next visit the site via any method, example. organic or direct, we can show you the same number. This cookie expires after five days without a visit.
Your calls to our tracking numbers are recorded.
If you wish to disable call tracking you can toggle the setting below.
Form Submissions
Contact Form
Your form submission will be sent to and stored securely in Office 365 and stored only long enough to process your enquiry.
Only the information entered into the form is submitted, and a copy of this information is not stored outside of Office 365.
We will not use this information for anything else other than responding to your enquiry.
Google Ads
If you submit a form via one of our adverts on Google, the details are stored with Google Ads for 30 days, after which they are no longer available to use.
They will be downloaded and stored long enough to process your enquiry, and then removed from our systems.
Other
Email
Emails sent to us are stored securely in Office 365 and will only be used to contact you regarding your enquiry.
Recruitment
Our recruitment procedure is handled internally. Any applications via email or phone and stored securely in Office 365 and are not shared. If you apply for a position at Bamboo Nine and are unsuccessful in your application, you have the right to ask us to delete your CV, which we will happily comply.
Disclosure of Personal Information
We will never disclose personal data without consent. However, when we investigate a complaint, for example, we will need to share personal information with the organisation concerned and with other relevant bodies. The only other time we will share your contact details is if you agree to use one of our preferred partners, and we will therefore send your name and company details for that company to contact you direct. This process is how we introduce a client to Mediahawk, for example.
Terms of Business
We kindly request payment in advance on your first invoice and before we commence work. Subsequent invoices will be issued on 14 days terms.As a small business, we appreciate prompt payment to continue to offer the highest standards of service. We therefore ask that all invoices are settled within the specified due date. Any payments exceeding these terms may incur a late penalty fee of 8% of the total invoice value.
Important Note – Accounts Paused/Unlinked.
As your chosen business partner, we pride ourselves on our integrity and overall service, that in turn offers complete transparency. To this end, we would always necessitate a courtesy call and conversation if you decide to pause or unlink any Google Ads accounts/campaigns that we have built and manage for you, or for any Bamboo Nine SEO strategy/schedule that is in operation. This is to ensure that we fully understand your current business position and we can review any issues thoroughly and efficiently. It will also ensure that we can then position any work needed for the resumption of these within our workflow.
· Should you wish to stop working together for any reason at all we politely request a 30-day notice period for which you will be invoiced.