Improve organic leads and sales with SEO
SEO is more than just gaining links and creating content, it's about building your business into a brand. We use the best practises of traditional PR and combine them with our knowledge and expertise in SEO to create campaigns that deliver success.
There is a lot that goes on under the hood, for example technical skills, research and persuasive copywriting, but ultimately our aim is to build your business into a brand that is recognised by Google.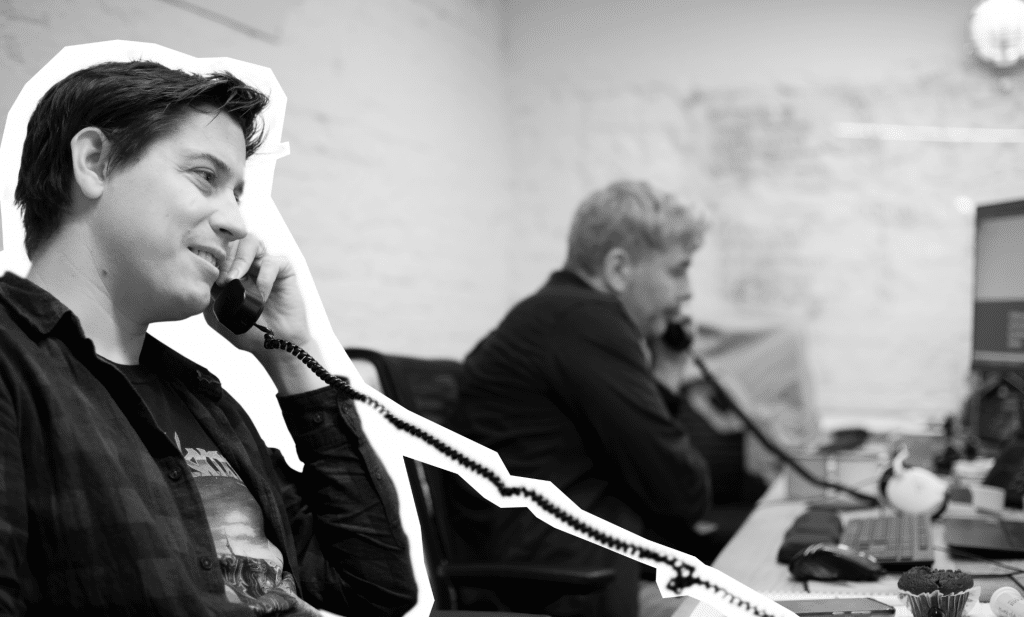 Why is brand building important for SEO?
Google has specific 'brand signals' it looks for when crawling the Web and assigning ranking positions.
These signals include mentions as well as links from other websites. Google looks at how visitors engage with a website, so content and user interaction are huge brand signals.
Successful SEO is the whole package, which is why we've developed a team of experts spanning a multitude of skill sets which are vital for success online. SEO
Content and Keywords
Ultimately it's your content that is going to be ranking on Google, so we have the best SEO copywriters in the business. Our content process leaves no stone unturned to ensure we have the most comprehensive content on the Web for the keywords we're targeting.
SEO Tools
We invest heavily on the best SEO tools to ensure we deliver the best service possible. From keyword research to competitor analysis, to audience trends and technical auditing, we have the tool on the market for each one.
Structured Data
SEO is not solely about gaining higher positions in the organic rankings, it's about gaining the most clicks. With structured data we can ensure your website stands out more than websites that may be ranking higher. This means the Click Through Rate (CTR) will be better, which is also seen as a ranking signal.
In-depth Reporting
We work on an hourly model and report on every hour spent. Our ethos is transparency so we show you every single part of your campaign, from Google ranking positions, to traffic, leads, content created and links built. We believe we offer a valuable service and our customers deserve to know exactly where their investment is going.
Content Creation.
Link Building.
Keyword Research.
Frequently Asked Questions
Why is transparency so important?
A few years ago SEO agencies had the reputation of using unethical techniques and as such it was difficult to find a truly transparent agency. Because we build brands ethically, we have no reason not to be 100% transparent with the techniques we deploy.
How long does SEO take to provide an ROI?
This is the question that is most important to any business looking to invest in SEO. The true answer is it's impossible to say. It really does depend on the competitiveness of your marketplace and how much you have to invest. The advantage of the services we provide is that we deliver tangible assets for your money. Whether it be a piece of keyword-driven content that will continue driving traffic for years to come, or a link on a high authority website that will boost the authority of your domain, you can clearly see where your money goes and whether you consider it a good investment. We have no contracts here at Bamboo Nine and the reason our customers stay with us is because they can see we provide value for money.
Is the technical health of my website important?
If you're running a website you need a technical team on your side to ensure everything is running at an optimal level. This means that all errors are discovered and fixed swiftly. Google is constantly updating their search engine and you need a team that is right there alongside it. Structured data for example can help you stand out among your competition. We do this every day so we're in the perfect position to maximise every ounce of potential in your website.
Why is brand building important for SEO?
Google loves brands and to rank highly for the long term you need to be promoted as a brand. This starts with the branding of the website itself. Does it look professional? Does it have a clear message? Our copywriters know all the tricks to ensure your website and business is conveyed clearly as a professional brand. But appearance is only part of it.
What is 'quality content'?
Quality content means interaction. Your content needs to serve a purpose and it needs to spur the reader into action. We've been writing content for years and we measure the performance of every piece of content we create. This means we have benchmarks and historical data which tells us exactly what works and why.
Do you offer link building?
The Google algorithm was founded on counting and measuring links from other websites. To rank highly your website needs links from other websites, but finding the right kind of link can be a minefield. Hire an SEO company that builds the wrong kind of links and you can lose your position on Google forever. We're 100% ethical so you can rest assured the links we gain are high authority and will benefit your website for the long term.
Can you help with local SEO?
Absolutely! Depending on the needs of your business, we can offer international, national and local SEO strategies. Our SEO team has helped clients rank in local searches from Los Angeles to Lancashire. To find out where we specialise within the UK, head to our Areas Covered page for more information.
Why is Digital PR important for SEO?
Digital PR has become an essential part of SEO, proactively paving the way for organic link building. The more high-authority links a website gains, the more likely it is to rank well within search engines such as Google. Combining your SEO and Digital PR strategies is the most successful way to increase your brand's visibility online.
Find out about our Content Creation services