Display & Remarketing Ads.
Find new customers and engage existing audiences
The ever-expanding Google Display Network has two million websites or apps with these display ad spaces ready and waiting for businesses to drive awareness, including their Google Properties like YouTube and Gmail.

This, tied in with dynamic remarketing and the expanded wider audiences, enables us to generate new conversions for your business by using these different networks.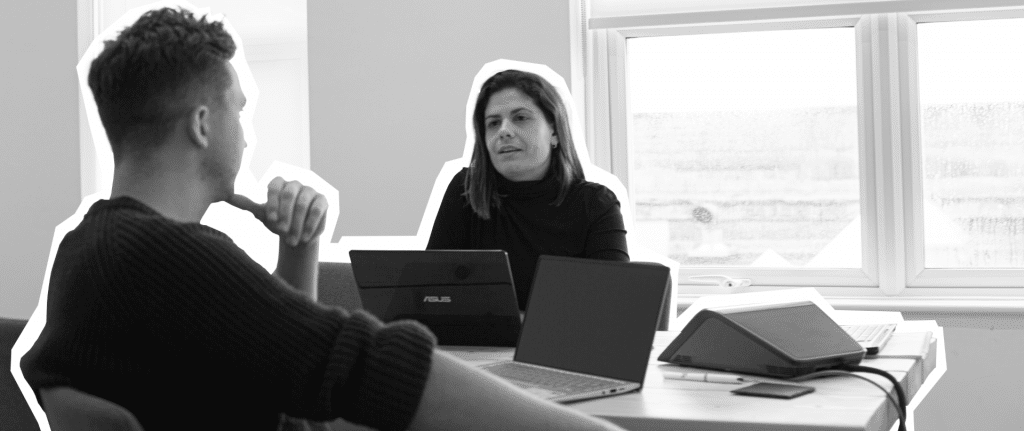 What are Display Remarketing Ads?
There is a high chance that when you are browsing the internet or on one of your favourite apps you will spot a rectangle or square display ad. You might even be thinking to yourself "wasn't I looking at this the other day on another website?".
Well, you are not alone!
Remarketing is a feature for creating targeted and customised Display Ads for people who have already visited your website, as well as prospecting those who haven't. These adverts are more specific and appear on websites and platforms they frequently use. 
The "Display" aspect refers to the use and benefits of multimedia advertising and the "Remarketing" refers to the identification of, and re-ignition of attention from, users who have already previously interacted with your business. Both exist as two separate entities, both utilising similar tools but with very specific targeting strategies.
Display & Remarketing
Targeting the right audience
With a tailored strategy in place, display ads have the potential to find new customers and further engage your existing audiences. However, without a focused campaign, your ads may not resonate with new audiences and your existing customers might look elsewhere.
At Bamboo Nine, we have the expertise, knowledge, and experience to navigate the ad space and put steps in place for success. This includes:
Identifying your target audience and creating a portfolio
Finding your audience with the right targeting methods to get your ads seen by the right people
Expanding your audience by reaching new consumers across the network
Creation of ad banners and messaging tailored to your business
Regular testing of ad copy and audiences to drive success
Utilising machine learning and remarketing improve your advertising ROI
Adapting your campaigns to Google's ever-changing systems
Driving conversions from new and current customers
Find out how Display and Remarketing Ads can help your business
Utilising both Display and Remarketing Ads campaigns allows you to find new customers as well as engage your existing audiences; both of which encourage brand awareness and repeat purchases. When you partner with Bamboo Nine, our team will identify your target audience and create tailored, actionable ads that will direct customers to your business.
Get in touch with our team today to learn more about our Display and Remarketing Ads services and how we can increase traffic and leads to your website.
Google & Microsoft Ads.
Google Shopping.
Display & Remarketing.
A proud Google Premier Partner
Bamboo Nine have been a Google Premier Partner since 2015. Ask a member of our team why this is important when choosing a digital agency.
A proud Microsoft Advertising Partner
Bing/Yahoo are the second biggest Search Engine in the UK. Our Paid Media Team are all Certified Professionals.

Find out about our Google Shopping services