Content: the Cornerstone of Successful SEO
If you want to build a successful digital marketing or SEO campaign, you have to start with strong foundations. This means one thing in particular: you need great content. If your content doesn't have an impact, your website won't be able to reach all of its targeted audiences and the number of potential customers coming through to your pages will coast along best, or dwindle at worst.
Obviously, this is the last thing you want for your business, but it's also easily avoided. When you hire Bamboo Nine to handle your digital marketing and to optimise your content, we'll take care of everything you need through a combination of careful research and clever, creative copywriting.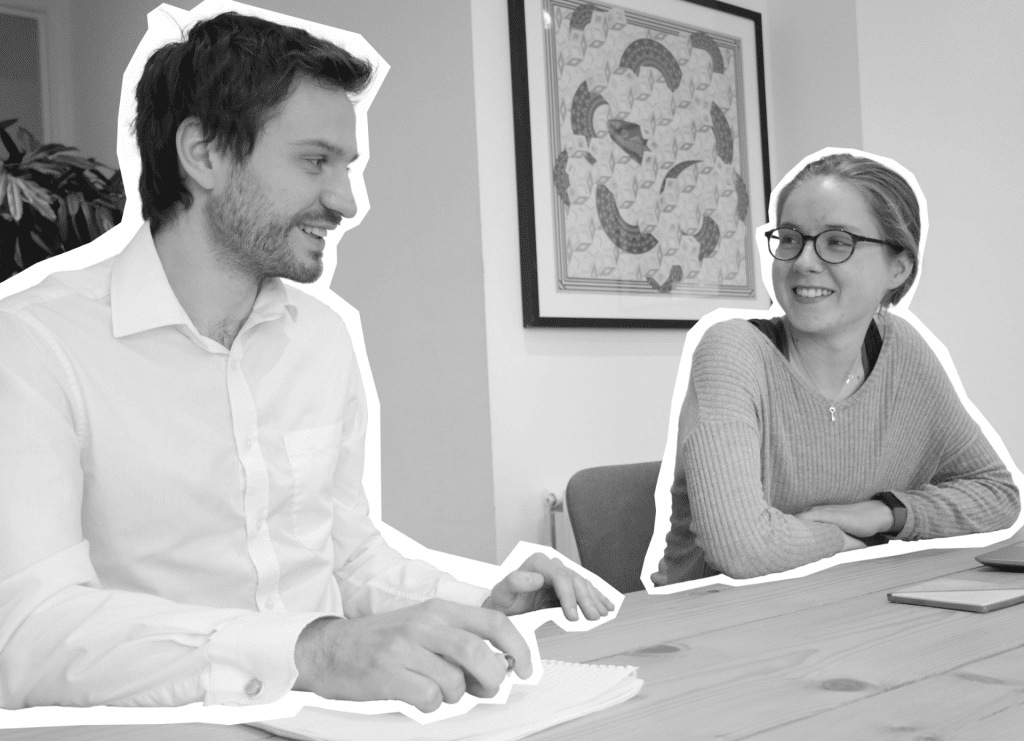 What Exactly is a Content Creation Agency?
When you want to create content that completely captures audiences, you will find that calling on a set of consummate professionals with specialist skills and experience is the way to go. This is where a content creation agency comes in, delivering on anything from service pages and traffic-driving blog posts, to video content, social media content, infographics and more.
We take great pride in the content services we provide for our UK-based clients, and it all begins with thorough keyword research. By finding out who your potential customers are and what they're typing into Google, we can then ensure that your content shows them just what they're looking for, in a personalised style which compels them to sign up to your service, or to buy a product from you. About Content Creation
Why is Content Creation Important?
Good content not only provides information your audience needs, but it also builds trust in your brand. Strategic use of keywords means your content will increase your brand's visibility on Google, and this helps to raise brand awareness and also generate new leads. All of these aspects assist in driving new customers to your business and retaining previous customers for future purchases. It can be said that content creation is important because it helps to maximise the chance of your audience seeing and purchasing your products or hiring your services.
The entire Web is built on content and it's the most important metric Google uses when deciding who to show first in the search results.
Why Trust in Our Content Creation Services?
By trusting in the digital content services of the best agency you'll find for your online presence, you'll be receiving a winning combination of the information your audience needs and a personalised formula which helps to build trust in your brand. Strategically placing the keywords in the content starts this off, as it increases your brand's visibility on Google and raises audience awareness, generating new leads. Not only will doing this bring a whole new set of customers to your business, it will also help you to retain customers you already have.
This is what makes content creation so important in general: it helps to maximise the chance of audiences seeing your products or services in the first place, before they even think of buying or hiring them!
Build Up Business Goals with Planning and Content Strategies
Our work on your digital content creation will always begin with a clear, well-defined strategy that we'll work through with your full input. We take this in steps, with the first being to set up your goals. Doing this gives you the chance to establish what your business wants to achieve, and gives us the opportunity to set out a plan to achieve it through content creation. Everything we do from there will be tailored towards achieving our combined goal and carried out to bespoke pricing.
This will include researching your company's tone of voice (or developing one, if need be) and creating a persona which best represents your target market. Any audience is more easily reached when they can relate to the content, so doing this lets us ‒ and you ‒ connect to them on a more personal level.
SEO and Content Creation: How They Go Hand-in-Hand
As a professional UK-based PR and digital marketing agency with a talent for SEO, we make creating content that ranks on Google a passion, not just a job. Our content services will always ensure that what's on your website is better than any other digital content out there competing for the same keywords. We'll write and fully optimise everything on your pages, helping them all to achieve the highest search ranking positions possible and opening the floodgates on the number of customers you'll see on your website.
Get in touch with us today and see how we can help improve your content and create new content that puts your business on the digital map.
Partner with Us for Compelling Content
If you have been searching for the best agency around to smooth out the rough edges of your digital strategy, or need to breathe new life into your website by shaking up the tone of voice, look no further than Bamboo Nine. We'll work with you as a trusted partner, helping you to create a plan for your online presence with pricing that suits your budget. Our work with you will range from mapping out the statistics that make up your target audience to pushing and promoting any particular services you want to focus on. The content will be all yours, but we'll set it up to benefit you and your business, whether you need straightforward digital content for landing pages, video content for your blog or social media content to gain a reputation with audiences.
Kickstart Your Brand Awareness with Keyword-Driven Content
Our professional team will start the ball rolling by searching for the keywords that are most used by your potential customers. These are words or phrases which we know have a high search volume, and will appear as the first results when audiences type them into a search engine like Google. Optimising your content with these keywords helps give a boost to your SEO and improves visibility on search engines, so we do everything we can to make sure your website's pages contain strategically-placed and specifically targeted keywords. It's like adding a bow to a gift box, making the package of neatly-constructed and easy-to-read information look instantly more attractive.
Earn Customer Loyalty with Personalised Content
We'll delve deep into audience research to get a full understanding of who your target audience are before beginning any work on developing content, setting up your web pages so that they are personalised and easily aligned with the tone of voice and wants or needs of your customers. Coming across a website they find "relatable" is more likely to earn your audience's trust, and has actually been proven to increase brand loyalty.
If you have gained the loyalty of your customers through high quality content and a range of excellent services or products, then they may be persuaded to use your business again in the future.
Content Creation.
Link Building.
Keyword Research.
Frequently Asked Questions
How do you create content?
Whether you're already working with a digital marketing agency or not, all creation should start with an idea and research. This should be followed up with a strong marketing content strategy, so you know what you want to achieve throughout the process, as well as at the end of your work. Once the plan is in place, you've researched what your content will need to be fully optimised and your plan is ready to go, you'll be ready to start actually putting it together.
What kind of content should I create?
Any content you're planning on creating should be relevant to your audience and whatever it is that they actually need. Doing this in a way that they can most relate to, for example by using video content on your website or by creating regular social media content if you are targeting a younger audience, is more likely to convince them to contact you. By partnering with us for content creation, you'll be ensuring that your audiences find what they are looking for from a firm that speaks to them on a personal level, and earning their trust in the process.
What is the difference between B2B and B2C marketing?
The difference between B2B and B2C marketing is the audience your content strategy will be aimed at. B2B marketing, for instance, refers to "business-to-business" marketing, which sees businesses aiming their products and services at other businesses. As a result, any B2B content we provide will be written to suit companies and other professional environments. On the other hand, B2C marketing refers to "business-to-consumer" marketing, and this is all aimed at the general public.
As UK digital marketing specialists, we are proud to say that we're more than happy to work as either a B2C or B2B content marketing agency.
Which is better – B2B or B2C marketing?
Neither marketing strategy is better than the other; the one you'll find the most useful, however, does depend on the audience you're looking to target. For example, if you want your website to be found and used by other businesses, you should structure it using B2B content. If you would prefer your business to gain customers through the general public, then B2C marketing will be the right strategy for you.
The best agency for any business will be the one which can switch back and forth, depending on the client they're working with. This is why we think we might just be the company you're looking for, as we can offer your firm the exact marketing strategy you need at bespoke pricing to match your budget.
Find out about our Link Building services