Increase ROI with our Paid Media services
With Google dominating over 90% of the Search Engine market share worldwide, it is more important than ever for businesses to not only be visible on this platform, but to really make the most of the opportunities that this presents.
Contact us to see how we can increase your performance online with Paid Media advertising.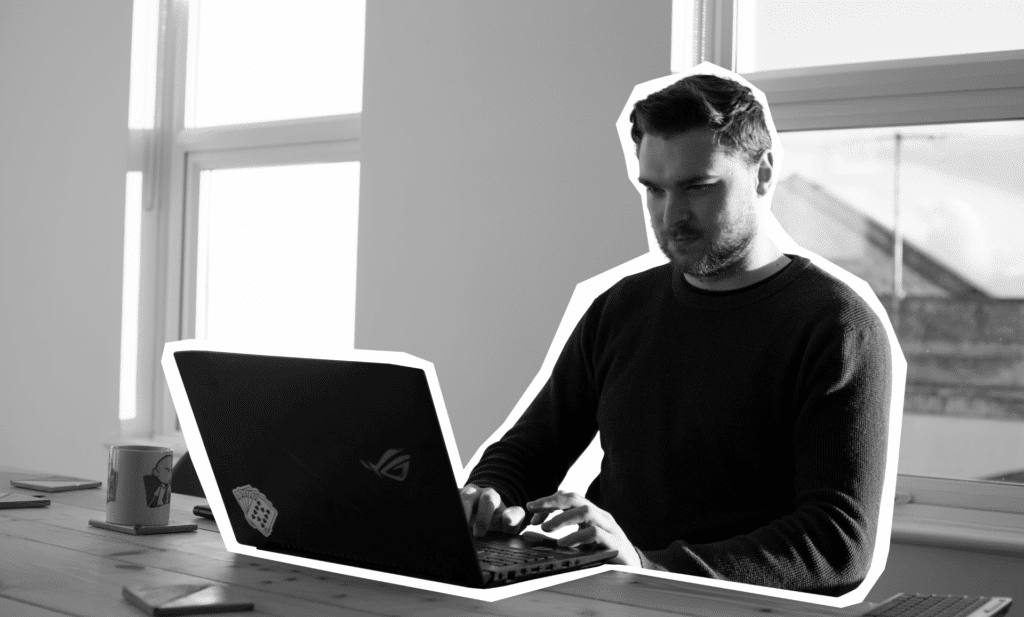 The UK leaders in Paid Media
Bamboo Nine is a Google Premier Partner and our foundations are built in the paid media sector.
We specialise in the following Paid Media services:
Paid Search (PPC),
Google Shopping (PLA),
Display/Re-marketing,
Performance Max
We do all this whilst operating a rolling 30/60 day contract policy.
What is Paid Media?
When looking at ways to increase revenue through Google advertising, appearing in the results for Paid Search (PPC) may be your first port of call. However, Paid Media is far more than this, including everything and anything that involves a paid placement across the web.
When a search happens on Google, the algorithm considers hundreds of factors such as demographics, devices, previous search history, ad quality and relevance in order to deliver the best results to any query in a fraction of a second.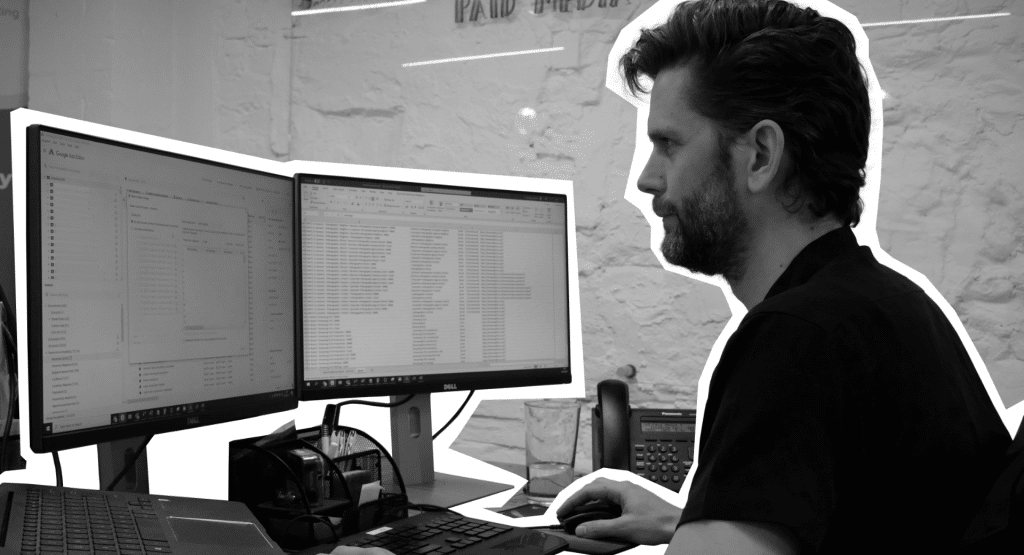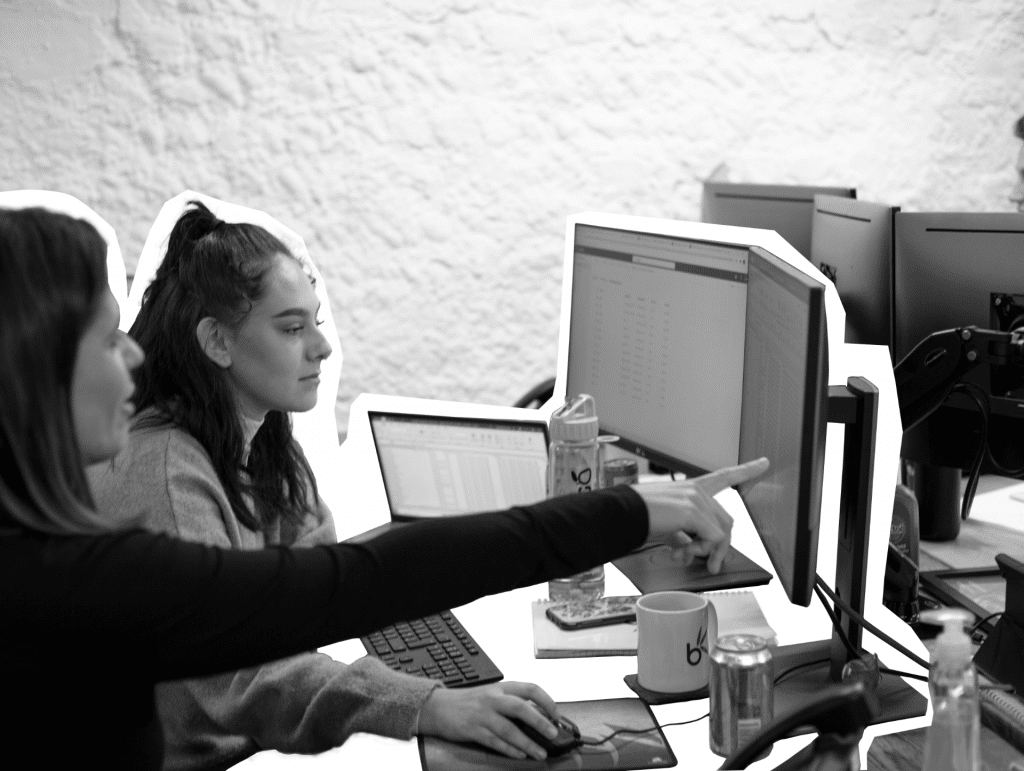 Campaign Optimisation
As part of our Paid Media service, we use optimisation processes that contain procedures set at intervals throughout each month to ensure your campaigns are performing above and beyond your year on year performance.
In comparison to automated strategies, we make all bid adjustments manually in order to meet your Paid Media objectives – whether that be ROI, cost-per-lead or other KPIs. In addition to this, we meticulously crawl through search terms that trigger your ads by hand, removing or expanding these in order to improve relevancy, increasing the Quality Score that will ultimately lower your overall costs.
As a team we run continual testing on attributes such as Ad Copy, Device Adjustments and Demographics in order to continually evolve, optimise and beat previous performance. It is our aim to never stand still.
Paid Media
Custom Scripts to Enhance Performance
Our team of experts know that the Paid Media landscape is ever-changing. We are always pushing to trial the latest updates and consistently adhere to Google best practices throughout everything we do. However, sometimes industry-wide changes don't always support the goals of advertisers, and so we have created solutions for these cases.
One part of this is implementing custom scripts on our accounts where we feel it brings unprecedented value to a campaign's performance. Whether that be through time optimisation scripts in which we capitalise on the best performing times of the day, or through Exact Match scripts that ensure only the closest variants of the keywords are triggering our ads. This keeps that ever-important relevancy score above average resulting in lower costs and higher performance.
Bespoke Reporting
We use Paid Media to drive new website traffic and leads for our clients, and a pivotal part of our work is to ensure our clients understand exactly where their budget is going and exactly what it is returning.
We provide monthly reports for all clients, which are completely customisable and tailored to their business needs.
We also provide a mid-month catch up. This is to make sure you have an understanding of what your monthly report will include, related to the campaign performance.
Client communication is at the forefront of our principles and our Analysts are always on hand to answer any questions or to talk through the reports step-by-step.
Utilising Expert Knowledge
Our knowledge and expertise is what sets us apart from the competition. As an established PPC Agency, we know from experience, exploratory in-house testing and core analytical skills how to increase your ROI through Paid Media. Our aim is to put your products, services and business in front of previously unattainable customers.
In addition to Paid Search, Paid Media represents a multitude of services that our analysts use to leverage leads and revenue. These include Paid Search, Google Display and Remarketing, Google Shopping, Paid Social and Performance Max Campaigns.
We use careful consideration to determine which channel or multi-channel combination to use to form an advanced strategy that best suits your digital marketing objectives, products and services
Google & Microsoft Ads.
Google Shopping.
Display & Remarketing.
A proud Google Premier Partner
Bamboo Nine have been a Google Premier Partner since 2015. Ask a member of our team why this is important when choosing a digital agency.
A proud Microsoft Advertising Partner
Bing/Yahoo are the second biggest Search Engine in the UK. Our Paid Media Team are all Certified Professionals.

Frequently Asked Questions
What is Paid Search?
Paid Search, also known as Pay Per Click (PPC) and Google/Bing Ads is where the majority of our clients invest their budgets. Why? Because this is where the UK predominantly search for products and services. This is not always the case for every client and we take each brand and sector as individuals, but if you ask us the quickest and most consistent way to drive ROI, Paid Search is where we'd advise you to look first.
What is Google Shopping?
Google/Bing Shopping Campaign, or PLA's (Product Listing Ads) are search ads that include richer product information, such as product image, price and merchant name, without requiring additional keywords or ad text. If you sell online and your website has an e-commerce element, then a PLA campaign is a must. We can show you how our shopping campaigns result in lower CPC's and more importantly a lower CPA (cost per acquisition).
What is Display/Remarketing?
This strategy allows you to display image ads specifically targeted at users who have already visited your website. Google knows that past visitors to your site are much more likely to become customers, increasing your conversion rates and ROI. These past visitors will see your company adverts pop up as they are reading news articles, watching YouTube, or simply browsing the web, keeping your brand at the forefront of the user's mind.
What is Paid Social?
More than two billion people use Facebook every month. So, if you want to have an impact, Facebook definitely is an advertising avenue to explore. Speak to us today to understand how Facebook advertising works and to get your sponsored posts seen. Paid advertising on Facebook is one of the fastest and most effective ways to improve the effect and reach of your content.
Find out about our Paid Search services