Building Up Your Brighton Brand With SEO
At Bamboo Nine, we consider ourselves quite lucky to operate as a Brighton SEO agency, taking care of our clients' online authority and creating inspired content for their web pages long before we even think of taking off down the beach.
We dedicate ourselves completely to delivering the results that will put our partners ahead of their competitors. So, if this is something you need for your online presence and you need a Brighton agency to tackle the task, give us a call or send us an email today. Our team members are always happy to talk about what we can do for you.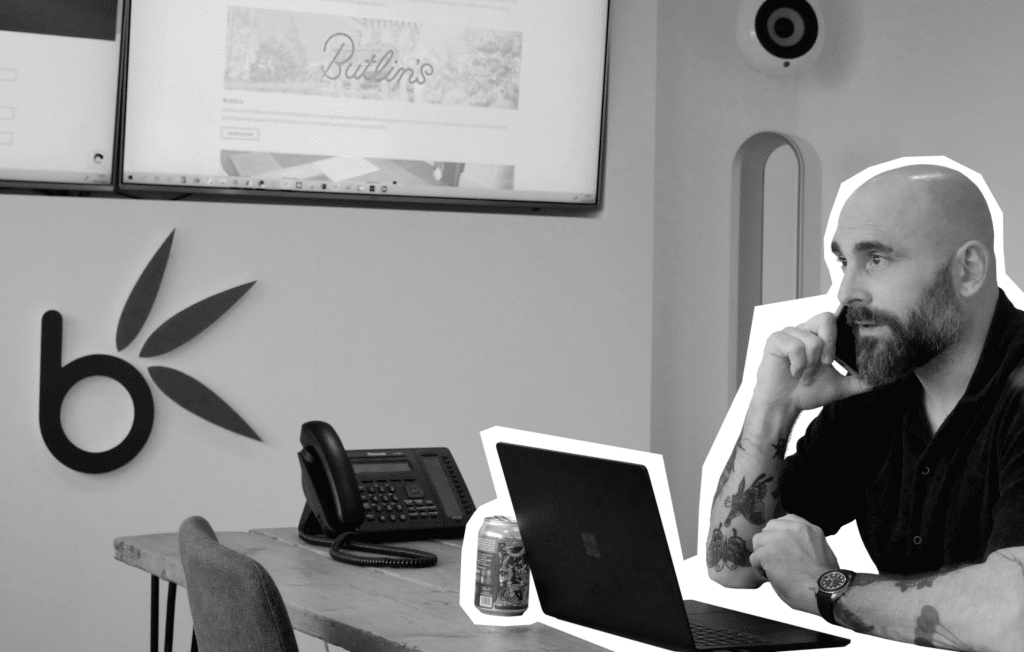 A Covid-19 friendly SEO agency for Brighton
The Coronavirus pandemic has changed the way we all work, and now most meetings are conducted via Zoom or other video software platforms. We have all channels in place and can implement marketing services with clients worldwide just as efficiently as we can with clients local to us. About SEO
Why do you need SEO?
95% of all digital experiences begin with search engines. That is, they start on the homepage of a search engine like Google, Yahoo!, DuckDuckGo or Bing. When a user then types anything into the search engine, the results that are displayed show up in a ranking order, based on the amount of authority (which in turn is based on popularity and quality of information) given to the website by that search engine.
Naturally, you'll want your own business' website to come out right at the top, so that it's the first link your potential customers see when they search online for products and services. To do this, you need to increase your website's visibility, helping it to climb the ranking ladder so that it shows up on the first page instead of the thirty-first. However, this can sometimes be quite difficult to achieve, because it's the spot that everyone is aiming for. This is where you will find search engine optimisation (otherwise known as SEO) coming into play.
Below, we have laid out a list of just some of the things our SEO agency can offer that will help pave the way to online success in Brighton.
The cardinal rule of 'Content and Keywords'
As an established Brighton SEO company, we know never to underestimate the importance of quality content and keywords.
This is why we have a team of keen, clever and creative copywriters ready and waiting to carry out the content process for you. They will write their way into the hearts and minds of your customers on your behalf, helping to persuade them into buying products or hiring services and generating leads for your website. By strategically placing the most comprehensive keywords, they'll also be ensuring that your website pages are made as visible as possible in the rankings, too.
Our specialist SEO tools
You wouldn't expect stalwart professionals in search engine marketing in Brighton to go without the proper tools for the job. As such, we go to great lengths to ensure that we have the best SEO tools available to us, so we can always deliver the service you both expect and deserve.
Whether it's keyword research or competitor analysis, or monitoring audience trends and technical auditing, we will have the software that means we can oversee the results of your marketing strategy. We'll even work with you throughout the process when you hire us as your local SEO company in Brighton, so if there is anything you'd like to change, you only have to ask.
Stand out with Structured Data
SEO isn't only about achieving the highest organic rankings, however; it's also about gaining the most clicks for your website.
By utilising structured data, we can keep tabs on how your website is doing compared to others. We may even be able to get your pages more clicks than websites which are ranking higher, which means the Click Through Rate (CTR) will be better. This becomes another nice bonus for your online presence and authority, as higher CTR rates are seen as ranking signals on Google.
In-depth, Transparent reporting
We take pride in our work as a Brighton agency specialising in PR and Digital Marketing, and we have an ethos of complete transparency with all of our clients. We want you to see the inner workings of the SEO strategy we'll form with you, so we'll show you every part of the bespoke campaign created for your business. From all your Google ranking positions, to traffic, leads, created content and our work on link building, our monthly reports and constant communication with you will cover it all.
We want our clients to get as much as they can from search engine marketing in Brighton, and we believe that we can offer the SEO services to help make this happen. When you get to know how SEO works, you also get a better picture of where your overall investment is going, so you'll never have to worry about where your budget is being spent ‒ you'll already know!
Partner with us for a clear and creative SEO campaign
If you have been searching for a specialist Brighton SEO company to bring your business right to the top of Google's search results and to offer your customers the high-quality content you know will get them heading straight for the "click here to order" button, then look no further. Bamboo Nine are here to offer you everything you need from a service in search engine marketing in Brighton, working as closely with you as we work with each other in order to ensure all your goals are met.
We will always work on a bespoke budget and to your specifications, whether it's Local SEO Campaigns or long term international success. So, get in touch with an honest, ethical and transparent Brighton agency today and let's have a chat about building your brand.
Sounds good, right?
If you're interested in expanding your online presence and driving a high quantity and strong quality of leads to your website organically, why not get in touch today? Even if it's just for a more in-depth chat about how we can help your Brighton business succeed organically, we're happy to offer advice and insights into the world of digital marketing and SEO.
Get in touch to boost your SEO rankings for Brighton business
Frequently Asked Questions
How does SEO work?
Search engines have certain criteria that causes them to favour certain websites. SEO works by making sure your website meets these criteria, for the maximum possible chance of success. SEO develops over time and will require continuous changes and updates in order to remain effective.
How much does SEO cost?
Hourly rates for SEO vary depending on the needs of your website. Rates from an established agency will depend on the overall number of hours you wish to dedicate to SEO, paid media and digital PR. There is usually a sliding scale with each month seeing slight changes and adjustments in areas of focus. You will also have the option of dedicating your entire focus purely to SEO.
How long does SEO take?
Depending on the current state of your website SEO will take 3 to 6 months to start working. The growth gathers pace over time, with results after a year likely to be considerably better than at 6 months. If you pause your SEO activity then it will stop working and take time to become effective again.
What is SEO?
SEO stands for Search Engine Optimisation, and it does what it says on the tin; it looks at optimising search engines (like Google, Bing and DuckDuckGo) to increase the quality and quantity of traffic driven to your website, organically. SEO is all about building up your brand and online presence for long-term results.
A proud Google Premier Partner
Bamboo Nine have been a Google Premier Partner since 2015. Ask a member of our team why this is important when choosing a digital agency.
A proud Microsoft Advertising Partner
Bing/Yahoo are the second biggest Search Engine in the UK. Our Paid Media Team are all Certified Professionals.

Find out more about our SEO services