What does Meta mean for online advertising?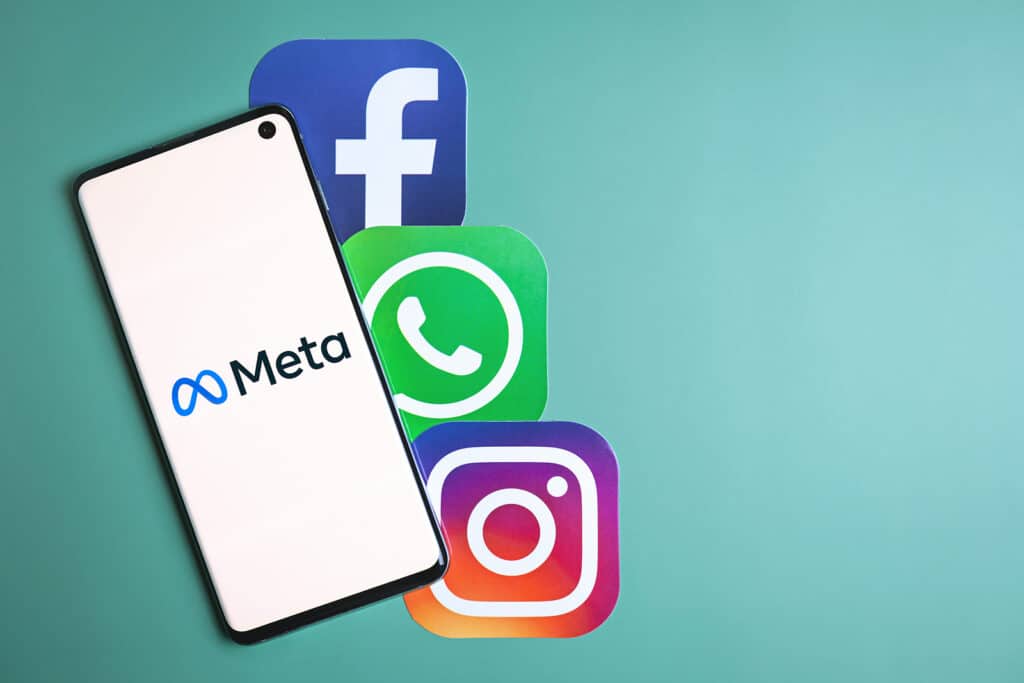 Meta, the newly unveiled name for Facebook Inc, was announced to the world in a keynote awash with warm colours and utopian sentiments.
In the stated concept at least, the Meta rebrand signals a new vision of an interconnected world, an erosion of the walls between various platforms under the Meta umbrella, and the further blending of the real and the virtual in both work and social settings.
For those in the advertising industry, such titanic shifts demand changes in approach, and careful planning for the future.
The introduction of Meta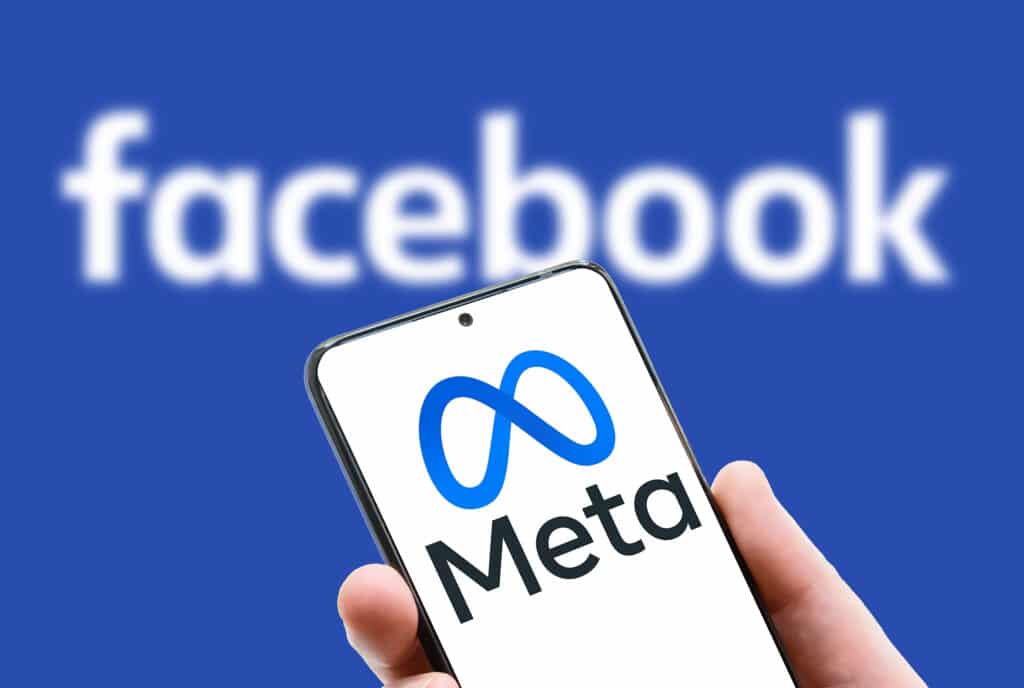 Meta arrives after a rough half-decade for Facebook. The company came under scrutiny for its role in the Cambridge Analytica scandal, was accused of inflating its video metrics, and was recently accused of prioritising profits over the wellbeing of its users by a whistleblower.
In America, there are even attempts by the government to break up Facebook. Meta also faces threats from rival social media companies, particularly Tik-Tok, which has experienced a meteoric rise in recent years amongst Gen Z users. Naturally then, there is curiosity from observers as to the specific goals of Meta, and the future of their suite of applications including Facebook, Instagram, Whatsapp, and Oculus.
Facebook has already made big changes to its advertising model in recent years, largely in response to the moves of its rival companies. Last February, Apple announced changes to how it enforced its ATT privacy framework, allowing users to opt out of tracking from apps like Facebook or Amazon. This move could cost Facebook billions annually, and made clear the limitations of relying on the hardware of other companies to conduct its business. This makes the focus of VR and Oculus within the Meta keynote all the more blatant in its intent.
As long as Facebook predominantly exists as a service run on the hardware of Apple, Google, or Microsoft, they run the risk of having its revenue streams cut without warning. 
"Digital advertising must evolve to become less reliant on individual third-party data".

Graham Mudd – VP of Product Marketing at Facebook
This intent to govern the means of access for users is also clear in Facebook's Free Basics program, a free app in developing countries that allows access to a preselected suite of websites including Facebook, carefully keeping internet access within the Meta ecosystem. Following Twitter and Google's bans on political advertising, Facebook also briefly implemented a ban from November 2020 through to March 2021, while simultaneously investing over $5 billion in efforts to secure their platforms against political manipulation. These changes will impact the ability of advertisers to rely on user data from Facebook, and change how future political candidates can be advertised.
In a business post last August, Graham Mudd, Vice President of product marketing at Facebook, spoke of the need for digital advertising to become "less reliant on individual third-party data". Facebook is planning to roll out something it calls "Private Lift Measurement" later this year, which will allow advertisers to understand the performance of their campaigns, while limiting the personal information viewable to them, ensuring greater privacy for users. Graham also called for "industry collaboration and a shared set of standards", hinting at the need for industry agreement, perhaps as a way to stave off government intervention. 
This could point to a grudging acceptance within the tech industry that the era of specifically tailored ads is drawing to an end, though this has yet to have any noticeable impact, with a recent study demonstrating that Facebook ads can be targeted at as small an audience as one person.
Meta's flagship advertising platform: Instagram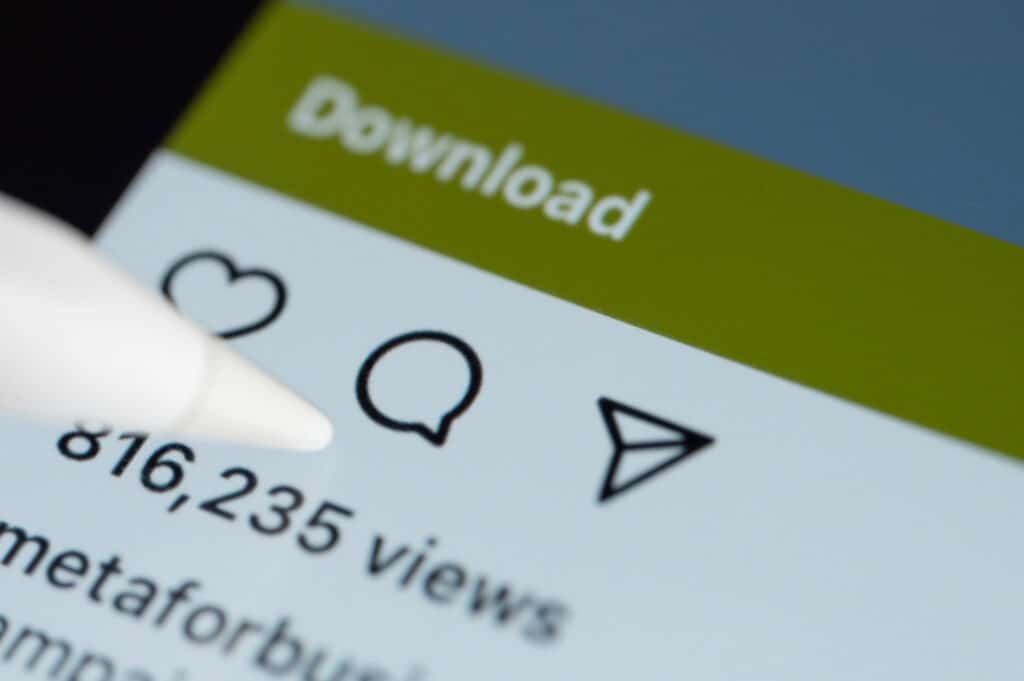 Instagram remains one of Meta's best investments, nearing 1.4 billion active users as of 2022.
Once a simple photo-sharing app, it has grown to incorporate Vine-esque short videos, direct messaging, Snapchat-aping stories, Tik-Tok-inspired reels, and a shopping tab.
Despite such blatant trend-chasing, Instagram is still seen as the main social media platform for Gen Z and millennials, and is dominated by younger users, in comparison to Facebook's decline amongst younger generations.
Instagram has made it clear that the vision of an interconnected and immersive online space extends to them too, with Head of Instagram Adam Mosseri discussing a move away from screens and the possibility of creators making their own virtual monetised spaces.
The definitions of these spaces and the specifics of how users will access them remain ambiguous at this point, but are likely to involve Oculus' range of VR headsets, augmented reality experiences, and the return of Smart Glasses. How exactly monetisation and advertising will work within these spaces has yet to be established, but the potential within it is massive.
If Meta is able to successfully bridge the real and the virtual, then the number of things that can be turned into an advert skyrockets. But all of this remains speculative, and for the immediate future Instagram remains as it is, the most popular social media platform for young people.
Instagram's push for new ad space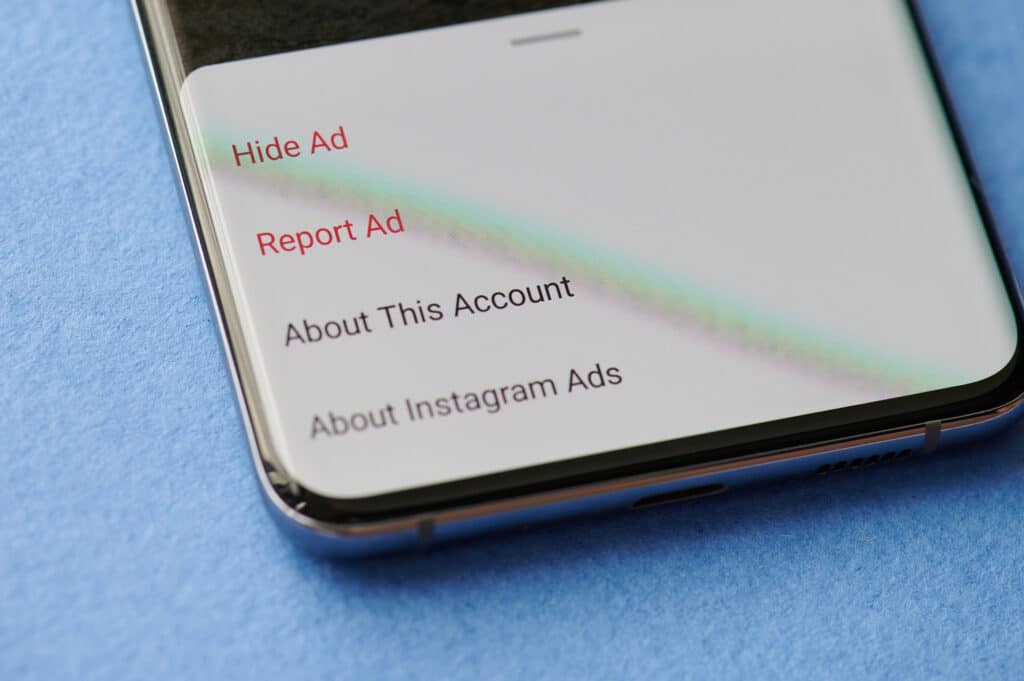 In recent years Instagram has increased the presence of advertising within its users' feeds, and the monetisation possibilities of its reels and shopping integration are large, such as showcasing products within reels, with click-to-buy links included.
Advertising on Instagram can take advantage of the blend of photo, video, and live content, combined with a functional in-app storefront. The dominance of influencers within the marketing space also shows no signs of waning, despite growing discontent over their influence and accountability.
The influencer industry is on track to be worth $15 billion by 2022, with influencers reporting an increase in engagement from their audiences during Covid-19. Long-term collaborations with influencers may be a more common tactic from businesses going forward, with permanent relationships replacing one-off posts. In many ways, the future of influencer campaigns may mirror the long-term celebrity endorsements of traditional advertising.
If tailored advertising has to be scaled back, then Influencers may also be an effective way to target micro-communities, with smaller influencers reaching a selective but valuable market.
Whatsapp remains ad-free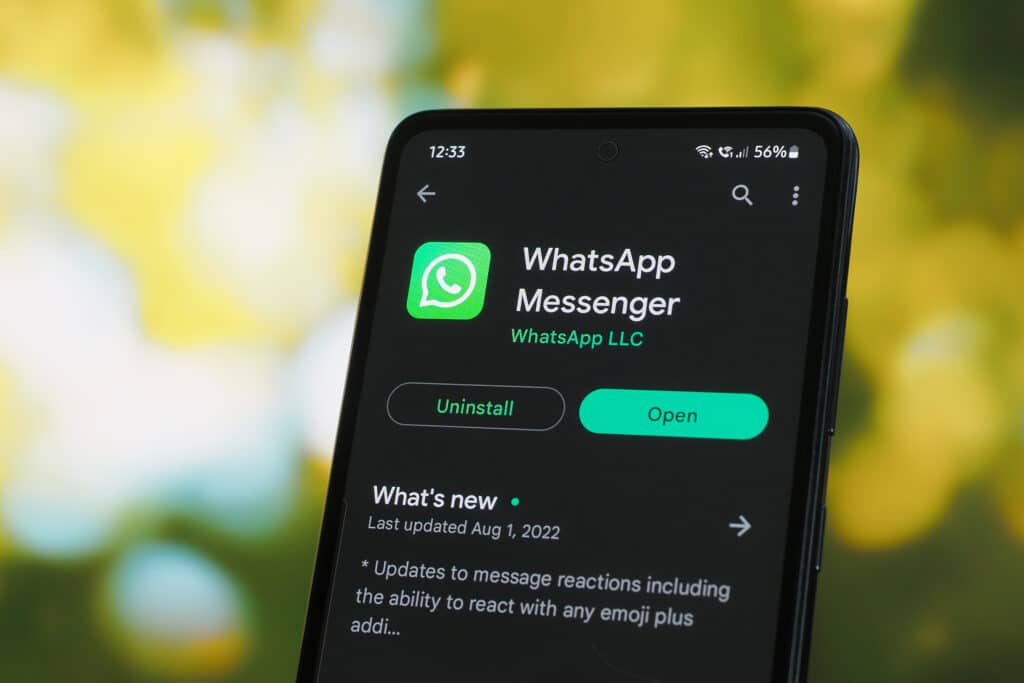 Whatsapp is anomalous within the Meta umbrella, in that it has no advertising or monetisation. Despite reaching 2 billion users worldwide, Whatsapp remains without adverts, with Meta abandoning plans to finally implement them in late 2020.
While Meta is continuing to work on Whatsapp as a place for businesses to communicate with customers, and even as a place to sell products, for the time being at least it will remain free of direct advertising.
The future of Whatsapp is likely to involve increasing options and complexity, with Head of Business Products, Ajit Varma discussing multi-user shopping and automated chatbots for businesses as potential future changes. Whatsapp has a vast user base in the developing world, particularly India, South America, and Africa, due to its low data usage and lack of monetization. Whatever changes Meta makes with regards to Whatsapp are likely to take this into account.
Overall, Whatsapp is a difficult proposition for Meta, at once wildly popular and wildly unprofitable, at once very similar to other apps under their umbrella and operating on a completely different ethos. Whatsapp has a large enough user base that for the time being at least it is safe.
For advertisers, however, the world's most popular messaging app remains at arm's length.
VR's incredible advertising potential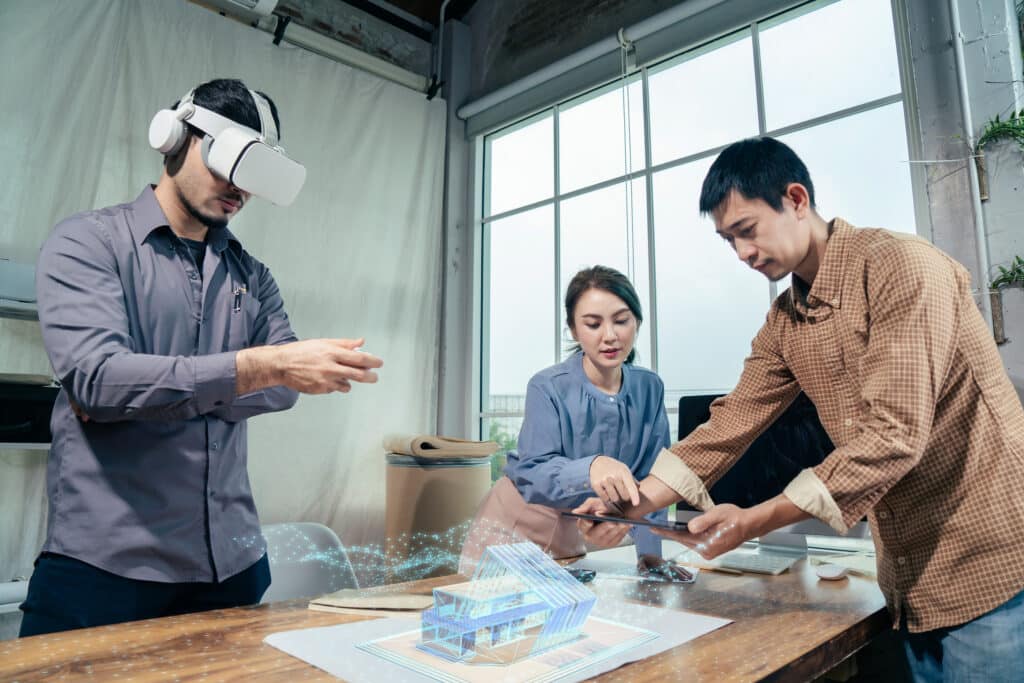 The potential for advertising within VR spaces is huge. VR adverts have been used for many years by everyone from Topshop to Boursin.
Moving forwards though, the possibilities for more complex VR experiences for brands are clear, with All Nippon Airways offering a VR "Tour" of their planes, and Volvo offering a VR "Test Drive" of their XC90. The virtual experiences of the Meta keynote bore the closest resemblance to modern VR social portals like VRChat and Rec Room, places where users can interact with each other in virtual spaces using VR headsets and voice chat.
Oculus is currently in beta on its own rival to those applications, called Horizon Worlds, which allows VR users to share virtual spaces, games, and experiences. A feature called Horizon Home has also been announced, giving people private spaces they can decorate and invite others to. Combined with the competitive price tag of an Oculus headset, this technology is a clear attempt to open up the world of VR to a more general audience.
Oculus is also pitching its technology to workplace environments, with shared workrooms running through Horizon. While Horizon is still in development, Meta is clearly pushing for this early version of its interconnected spaces now.
As of yet there is no direct advertising through Horizon Worlds, but it's hard not to think of possibilities, from real-world parallels like virtual billboards, to more complex UI elements, or interactive branded experiences within a shared virtual space.
The risks of relying on singular, interconnected networks
The dangers of a singular, interconnected network for both users and advertisers were laid clear by the large-scale outages across Meta in October 2021. Facebook, Instagram, Whatsapp, and Oculus were all down for nearly six hours, due to an error in a Facebook update. The incident showed that the Meta system as it exists now is already massively interconnected, and the problems this can cause.
Businesses and advertisers across the globe rely on Meta's suite of apps to function, and they found themselves ground to a halt for six hours precisely because everything was linked back to the same central network.
The Metaverse offers possibilities for advertisers, but also potential threats that are completely beyond your control. Like Facebook relying on Apple's phones, if your business relies on one of Meta's suite of apps to function, there is a demonstrated risk that things could simply stop working, without warning or explanation.
The attitude of Meta in regards to their ongoing suite of controversies has not always been ideal; In 2019 the personal information of 553 million Facebook users was exposed during a data breach, and Facebook's cavalier response drew criticism, particularly in a leaked internal email where they wrote about the need to "frame this as a broad industry issue and normalise the fact that this activity happens regularly".
The security of Meta's users is important to advertisers, as further incidents could damage user confidence, or increase calls for government intervention.
How far will meta go to achieve an interconnected future?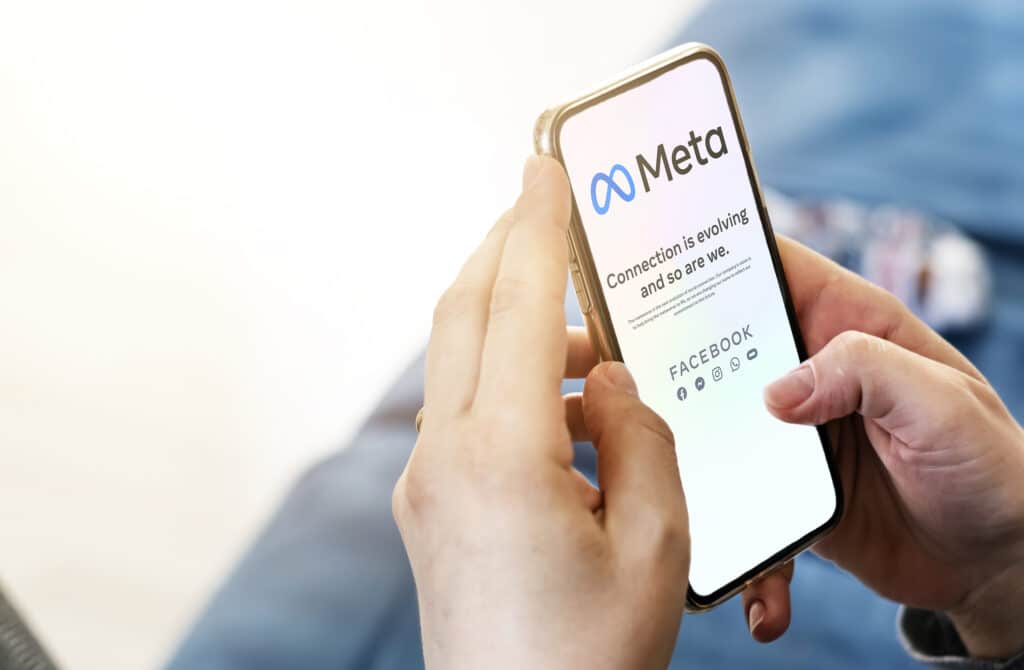 The ultimate question of the Meta keynote is one of conviction. Namely, to what extent is the newly christened Meta corporation wedded to this vision of a screenless, interconnected future?
There are immediate messages to take from the presentation, clearly on a brand level at least it is an attempt to move away from the Facebook name, and to prioritise the metaverse concept and blending of applications.
Interestingly though, while a lot of the focus was on interconnectivity and shared experiences, the keynote severed at least one tie between branches of the Meta network, that of Oculus and Facebook. Previously, the use of an Oculus Quest headset required a Facebook account, which will no longer be the case going forward. While this could be a simple PR move, it might also be an acknowledgement that Facebook as the central hub of a wider network is no longer the only strategy at Meta.
A lot of the keynote focused on hypothetical experiences, but whether these are viable or even appealing to a wider audience remains to be seen. Smartglasses, for instance, were a huge failure for Google in 2013. Aspects of the Meta concept cannot help but evoke the popular anecdotes of social dysfunction that surrounded Second Life or World of Warcraft at their peaks.
"It [Google Glass] caused a number of problems that warranted the demise of the $1,500 piece of super-cool tech".

– Business2Community
There is every possibility that when confronted with the idea of wearing a bulky VR headset for a business meeting, or socialising with their grandmother in a virtual spaceship, the general public will baulk.
If Meta is truly willing to remove the boundaries between its platforms and apps in the services of an interconnected future, then this will spell a complete sea change for advertisers. But if these sentiments are more speculative than serious, and if Meta continues to react to trends rather than drive them, the future could be something else entirely.