The 20 things you need to prep to make your Black Friday marketing a success
Black Friday has become one of the most important weekends of the year for businesses in the UK. What used to be a one-day shopping extravaganza has since morphed into a month of special offers and other Black Friday promotions for some businesses.
Simply put, optimising your Black Friday digital marketing campaign is vital if you're a business that wants to boost your sales and your profile online. In order to stay competitive, make sure you are ready.
But how do you prepare for a Black Friday marketing campaign? That's where digital marketing companies come in. Making a successful Black Friday campaign needs preparation and a clear plan, and our guide will explain exactly how a digital marketing company can help make your Black Friday a success and what they require from you.
What your digital marketing company needs from you in time for Black Friday
If you're approaching a company to help you devise your Black Friday campaign, each department will have specific requirements for you in order to make the best campaign they can. These departments are:
Don't worry, we've set out exactly what information each department of a digital marketing company will need from you and what they'll do with this.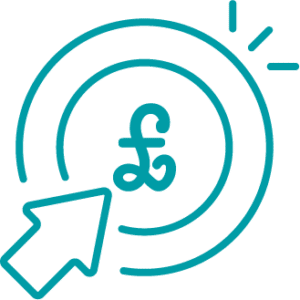 A Paid Media department will specialise in getting your business seen across the different paid media platforms, such as Google Ads, Microsoft Ads, Amazon and more.
From a PPC perspective, you need to be sure of your profit objectives, expectations, and budget for a Black Friday campaign. Consumers will go for the best deal they see, so if your deal is not the best, you will spend a lot more on PPC (due to the increased traffic) without gaining a relative amount of profit.
With this in mind, a Paid Media department will require the following from clients:
Sufficient time to plan ahead: Due to the nature of PPC, you need to provide the required information around 10 weeks in advance of Black Friday. This gives your Paid Media team 4 weeks to strategise and build, and up to 6 weeks for the algorithm to "learn" the intent, audience, and proposition of the new campaign.
Specific messaging to use: A Paid Media team will need to know the exact details of the offer(s) you're planning to make so they can communicate this in the copy effectively and accurately.
Creative to use in cross-network campaigns: This typically refers to images but videos are great, too. This creative can be for core Black Friday/Cyber Week messaging or it can be specific to products or lines.
An outline of your expectations: It's useful to know what you expect to see as a result of the campaign so it can be planned accordingly, including your objectives surrounding profit – whether that's boosting it or maintaining it.
Your desired length of the campaign: Some businesses opt to just focus on Cyber Week or Black Friday itself while others want to highlight the whole month.
Your budget: This is the amount you're willing to allocate to the campaign.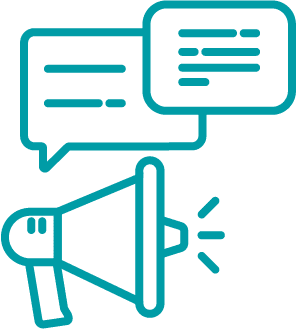 With fierce competition and sky-high prices at this time of year, it's important to be savvy with your spending on social media in the run-up to the big event. By testing your Black Friday audiences and creative assets early, you can gather valuable insights and refine your campaigns so no spend is wasted when it matters most.
If your business isn't having a Black Friday sale, you may be thinking "I don't need to worry about all this". Well, we're sorry to burst your bubble, but even if your business isn't getting involved, it's still a key phase in the marketing calendar and your Paid Social team will need to maximise their spending efforts to be able to reach audiences and stay competitive.
But, worry not! To help you out with your planning, our experts have curated a list of what your Paid Social team will need from you to make an impact in the build-up to Black Friday:
An established audience: There is little point in attempting to attract a cold audience in the Black Friday and Cyber Monday period without already having built trust and credibility. It will simply cost you more and won't resonate.

Time to prepare: Your Paid Social team will need at least 6 weeks to prepare, using this time to build email subscribers lists and audiences from your website visitors, social platform engagers and video watchers.

Quantified creative learnings: Try to collate all of the creative learnings from the last 9 months, including what creative and what copy has worked, so these can be capitalised on.

An idea of your offer strategy: It's helpful to consider whether it is commercially viable to offer another value-added or delivery option to your Black Friday offers to push users to purchase.

An email sequence set up: You need to ensure you have an email sequence that will support a Black Friday campaign, including teasing Black Friday offers up until the offers actually go out.

Ads prepared: Ads need to be easy to turn on when the offer is ready to go live: your Paid Social team will need to schedule these ahead of time so they are approved and ready. It's important to try to not amend your ads in this period to avoid going into learning at a time when approvals can take longer.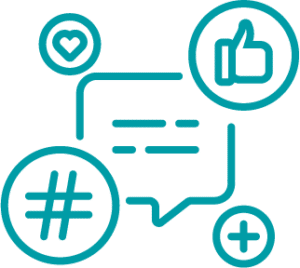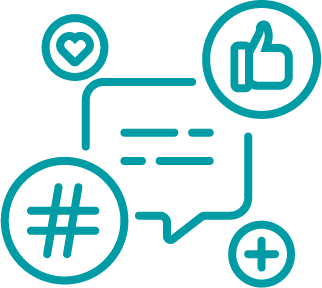 Organic Social will work to grow your online following and customer loyalty through organic posting. This is done by creating an active and consistent account that delivers real-time feedback on products, creative and copy. This information can then be used to create campaigns that are tailored to engage your audience.
In the run-up to Black Friday, an Organic Social Media team will need the following from you:
An established audience: If you don't already have an engaged audience, your Black Friday campaign won't be as successful as it could be. You need to know what your audience responds to – this comes from consistent posting throughout the year and recorded engagement.
Time to prepare: Usually, Organic Social will start spotlighting categories or brands involved in your sale in the month before it begins, typically around six weeks. This is to build brand awareness and awareness of the products available. It also functions to drive organic traffic to those pages that can then be re-targeted by Paid Media and Paid Social. As such, the team will need enough time to prepare and plan the campaign.
Details of the sale: Organic Social needs to know which brands or categories will be included in your sale in order to properly promote them.
Creative for the sale: This needs to be sent a minimum of two weeks before the launch of the sale, to give enough time to write the copy and get it signed off.
Details of any collaborative posts: Collaborative posts with any brands involved in your Black Friday sale can help to gain more attention ahead of the event. If this is something you're interested in, your Organic Social team will need more time to prepare so the creative and the copy can be signed off by both parties. Usually, we suggest adding six weeks to the timeline for this option.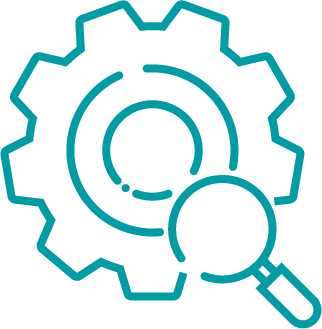 An SEO team will ultimately build your business into a brand recognised by Google. This is done by gaining links, creating content, and optimising the user experience of your site, increasing the authority of your site and improving its rankings.
To help make a successful SEO Black Friday campaign, an SEO team will need:
Time to prepare: Searches for "black friday" increase sharply from the middle of October, so your Black Friday content needs to be live and indexed by mid-October at the latest.

Specific messaging: The top SERP "black friday deals" is dominated by aggregators, media brands, and massive brands such as Argos, Amazon, and Currys, so your SEO should target hard keywords specific to your niche, where Google recognises you as the authority player. For instance, if you were a gaming company, a good keyword to build a page for would be "gaming chair black friday". So your SEO team needs to know which products/lines to push keyword content for.

Have a central page targeting a Black Friday keyword: This should focus on the keyword "[Your brand] Black Friday Deals" and include all your deals on it. You could then have sub-category pages linking to your main Black Friday page for specific product-focused keywords.
Get ahead of the competition this Black Friday with a bespoke marketing campaign
Black Friday is one of the biggest opportunities to boost your brand awareness and drive additional leads to your business. We know how stressful the days leading up to Black Friday can be, so it's important to get your ducks in a row now to ensure your campaign sails smoothly.
If you'd like to discuss your Black Friday campaign options, call our office today and we'll put you in touch with the appropriate account manager.
Alternatively, you can email the relevant departments below with any questions about Black Friday or arrange a call with them.
Clock's ticking!