Marketing learns and trends: What to know going into 2023
2022 was a bumper year for Bamboo Nine. We've seen non-stop growth, from welcoming a wealth of new talent into our family to moving to a swanky new central Brighton office.
We've also learnt a lot along the way. Here, we've collated each department's top learns from 2022 to kick off 2023 refreshed, reinvigorated, and raring to go.
Paid Media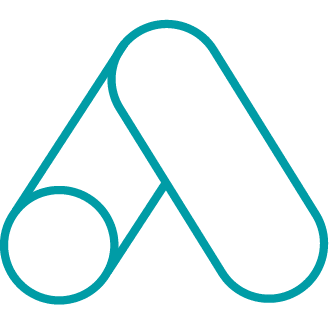 AI and machine learning
It's clear from 2022 that 2023 will see smart bidding become more powerful, while manual bidding could be phased out. We see this as a positive, giving marketers more time to focus on key areas like analytics and strategy.
Attribution and conversion tracking
Last year, several factors created data gaps in user conversion paths, including restrictions on third-party cookies, ad blockers, and consent mode. Always on the ball, our Paid Media team is fully up to date with these changes and will be ready to support and provide the right directions to all our clients going into this year.
First-party data
We see 2023 as the year to refocus on first-party data, including CRM (Customer Relationship Management), customer match lists, and fully-enhanced conversions.
Universal Google Analytics
As of July 2023, Universal Google Analytics will stop processing hits for non-360 users. In response, we're preparing to adopt Google Analytics 4 where possible.
Microsoft advertising
Bing continued to increase its market share in 2022, and this will only increase in 2023. As a platform with far less competition than Google, Bing presents the perfect opportunity to invest in PPC!
Social Media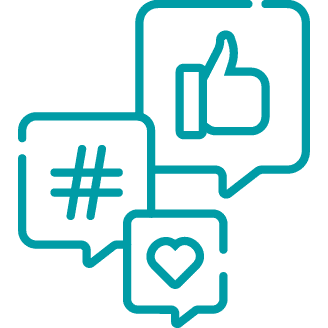 Facebook
Facebook became a platform for re-engagement and retention in social media marketing last year. Reels, on the other hand, proved effective in gaining organic reach. We've found that Facebook Reels are best used for increasing brand awareness: showing branded bestsellers, new ranges, and sales in an enticing trailer format.
Reels
Reels offer a highly versatile format for content that doesn't have to break the bank. In 2022, we found success with montages of images, tours of HQs and closer looks at our clients' products. Unboxing videos have also proved their enduring popularity as one of the most optimised pieces of content an e-commerce company can put out.
Instagram vs TikTok
Instagram's ongoing battle with TikTok saw a multitude of algorithm changes, frustrated Social Media Managers (cough), and a push towards Reels. One thing remained the same, though: Carousels are simply the best format for engagement. When clicks and sales matter, the Carousel is king. Long may it continue!
YouTube Shorts
In 2022, YouTube introduced Shorts in an effort to stand its ground against the ever-growing mammoth of TikTok. We'll be taking advantage of this to populate accounts with a consistent output of content – especially nifty if the content has already been created for other platforms. By optimising existing video content for Search, it's likely to last longer and go even further on a dedicated video platform like YouTube.
Trend-chasing
In 2022, we saw many brands waste their time and energy chasing trends when a specifically on-brand campaign would have worked better. Chasing Gen Z trends is only a good idea if your target customers are Zillennials. We'll be keeping this in mind throughout 2023, prioritising being proactive over being reactive.
Design and Development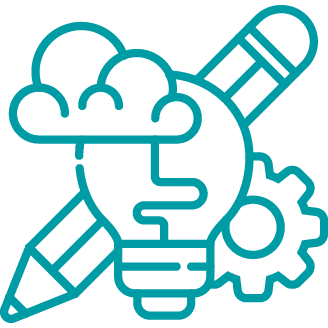 AI designs
The speed at which AI Generative Art progressed in 2022 was truly remarkable and it's even more astonishing how much development has occurred towards the end of the year. The primary focus of AI in design going into 2023 will be optimisation and speed. Using AI, designers will be able to produce designs faster and more cost-effectively. Designers can then cherry-pick and approve adjustments based on that data.
The resurgence of nostalgia and vintage and 'debranding'
Retro and vintage design styles have remained a constant in the design world, making it hard to consider them as trends. However, in 2022, nostalgia had a significant impact on design, as seen in brands like Burger King, Pfizer, VW and others simplifying their logos. Why? Simple, to look more mature. They moved from cartoonish to corporate, elaborate to minimalistic and quirky to contemporary – and other big brands will likely follow suit in 2023.
Mixed dimension
In 2022, mixed-dimension designs blurred the line between digital and real-life photography, and this trend is only going to grow in 2023.
Motion and animated infographics
In 2022, motion graphics has had a significant impact on the design industry, with infographics being a major focus. Instead of using traditional storytelling methods, interactive visuals are used to convey information in dynamic, engaging, and captivating ways. With our attention span now shrinking to a mere eight seconds, displaying information in a fast, engaging and memorable format will be crucial in 2023.
SEO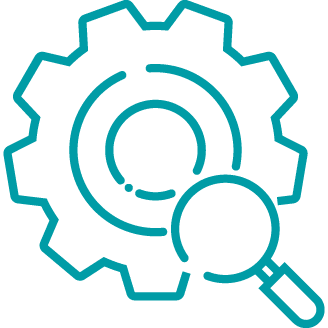 E-E-A-T
In the previous year, Google made changes to their fundamental SEO principles known as E-A-T, by adding an additional letter to make it E-E-A-T:
Experience
Expertise
Authoritativeness
Trustworthiness
The addition of "Experience" relates to evidence of first-hand experiences of a product or service on sites. In 2023, it'll be important to concentrate on weaving in first-hand insights, accounts and quotes to site content to optimise for this new quality rating addition.
Thought-leadership
Thought leadership, a term which describes how vocal your business is within an industry, will also see increasing importance in 2023. This applies especially to trade businesses: you'll want to be vocal in the trade press predictions and vocal about how you're participating in and contributing to your industry.
Algorithm update
As our Social Media team also witnessed, 2022 saw algorithm update after algorithm update in the SEO world. Going forward, we will put more emphasis on creating high-quality content that offers value and unique insights, instead of chasing and strictly adhering to guidelines. This approach will help us stand out from the competition.
AI content writing
AI marketing saw an increase in popularity in 2022, with many small UK businesses making use of AI content writing software. Its popularity lies in its ability to save time and money on basic short-form marketing copy. However, the lack of personalisation is a problem. Quality is also no guarantee; AI-produced content often looks clunky and spammy, and any mistakes will reflect poorly on your brand image. In 2023, quality content will come from humans and be written for humans, not algorithms.
Repurposing content
Repurposing content has been a key area of focus for us this year, and we're keen to dive deeper into this in 2023. By continuing to repurpose content, we can broaden our clients' reach, reinforce their messaging, target new audiences, and ultimately drive more conversions.
2023 calls for a refreshed take on digital marketing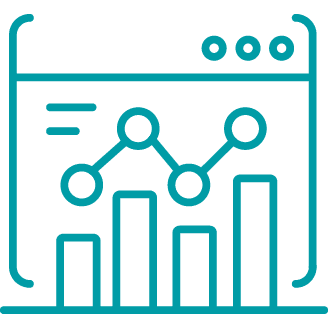 Looking to reinvigorate your digital performance in 2023? Bamboo Nine is an ethical digital marketing agency based in Brighton that specialises in e-commerce sales, lead generation and brand building.
Our cross-departmental expertise and genuine passion for what we do can help make 2023 your year for search success. With bespoke reporting and transparent, collaborative working partnerships, Bamboo Nine is the agency of choice.
Speak to our team to see how we can transform your business or organisation.