Expert marketing and SEO for Birmingham clients
Bamboo Nine are an SEO agency that offers a local approach to digital marketing campaigns for your Birmingham-based business. The world of digital marketing is forever evolving, and we are now able to serve customers in Birmingham just as easily as we do here at our Brighton office through Zoom and face-to-face meetings (when possible!).
Our core SEO services
We offer a colourful variety of fantastic services under our SEO umbrella. This includes:
A full spectrum of digital marketing services

including organic search, display, web builds and digital PR.

A fully transparent reports process

alongside your monthly report, we'll also arrange a phone call or Zoom catch up to go through the work completed, discuss work going forward and answer any questions regarding your campaign.

Completely transparent delivery of services

that offer full flexibility over your SEO campaign. This includes a full monthly report on the work carried out, how long it took and why the work will benefit your rankings.

You're in the driver's seat!

Each of our clients owns their accounts, which means they own and have access to their data and can take it with them if they ever choose to leave us. We will also set you up to pay your publishers (Google, Bing, Facebook etc) directly, meaning that no margins are taken, something which is very common among other SEO agencies in the UK.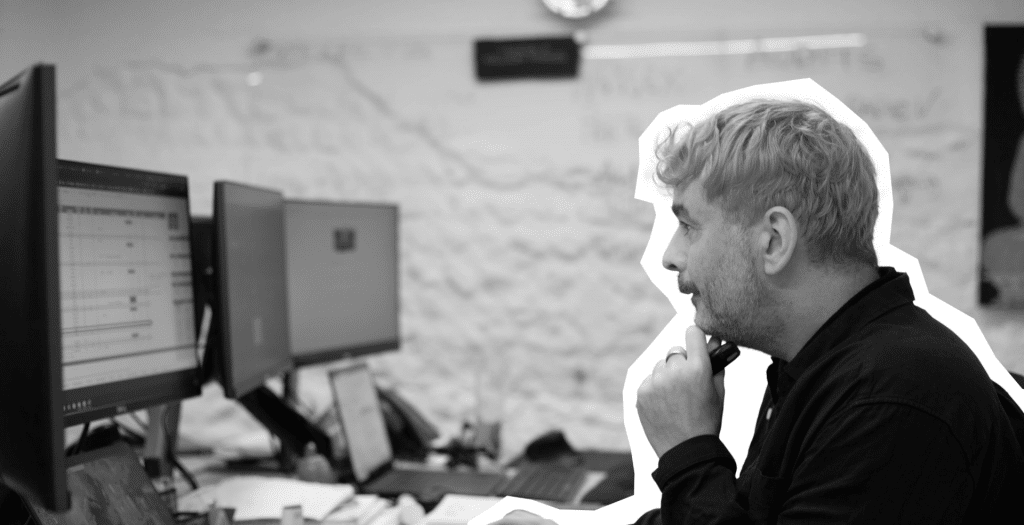 Why make us your Birmingham SEO agency?
Our ethos relies on transparency and customer-centricity across our SEO services for Birmingham clients. Through us, you will have complete control over your campaigns, as well as the ability to accurately assess your investment. Why Do I Need SEO?
Without SEO, your website will have little to no presence on any search engine (we'll use Google as that's the leading engine).
SEO can be categorised into three core factors:
Generating quality traffic
Traffic is defined by the users that come to your website to have a look around and browse your products and services. However, what's more, important than traffic is the type of traffic your driving.
For example, you could be driving 20,000 visitors to your website every month, but if Google tells your audience that you're a resource for boxing classes when you're actually an eCommerce retailer who offers a box and parcel delivery service, you're not going to be receiving the right traffic.
Generating high levels of traffic
Once we've identified how to generate quality traffic to your website, the next is boosting the number of users to your website. The more unique traffic you're sending your website, the more enquiries, leads and conversions you will see.
Generating organic, lifelong results
Our job as a company that offers SEO services for Birmingham clients is to identify you as leaders in your industry in Google's organic search results. Unlike PPC (paid ads), a fully comprehensive SEO campaign can generate long-term organic traffic and leads that doesn't cost you a penny.
How SEO can help your business in Birmingham succeed
Our in-depth keyword research and content creation efforts help our clients rank organically in Google. We have spent thousands on the best tools so we can make our brands recognisable as topic authorities by Google, in turn driving brand awareness and leads. We will work with you to grow and develop your brand presence online to generate quality traffic and leads that convert.
Our SEO service for Birmingham clients covers: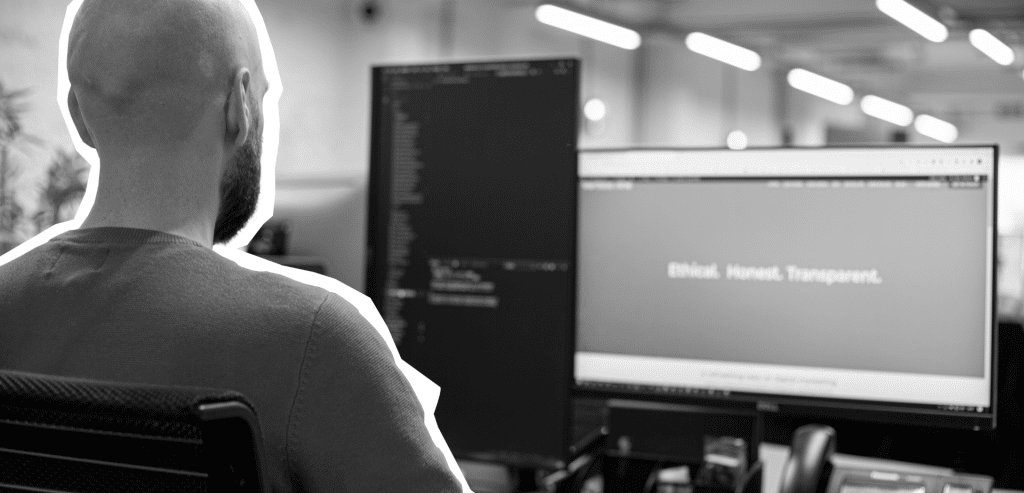 Technical SEO
Technical SEO refers to the ongoing maintenance of your website to make sure it performs well in search engines. As search engines roll out updates, things change pretty fast!
Our technical SEO team are at the forefront of the industry and can adapt to updates with ease, to make sure you never lose rankings. The team will also provide ongoing tweaks and technical refinements for your site.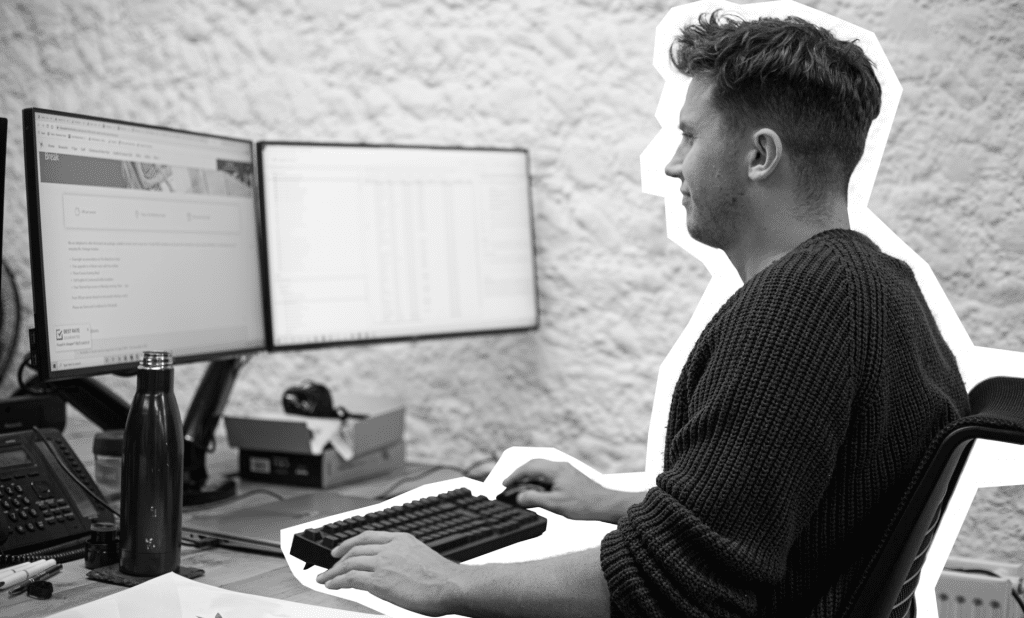 Keyword research
We know users and understand how they search. As experts in user experience and audience behaviour, we have a great insight into the search terms you should target on your site. Our in-house, highly-experienced copywriters are able to incorporate a range of keywords into persuasive and actionable copy to turn potential customers into recurrent buyers.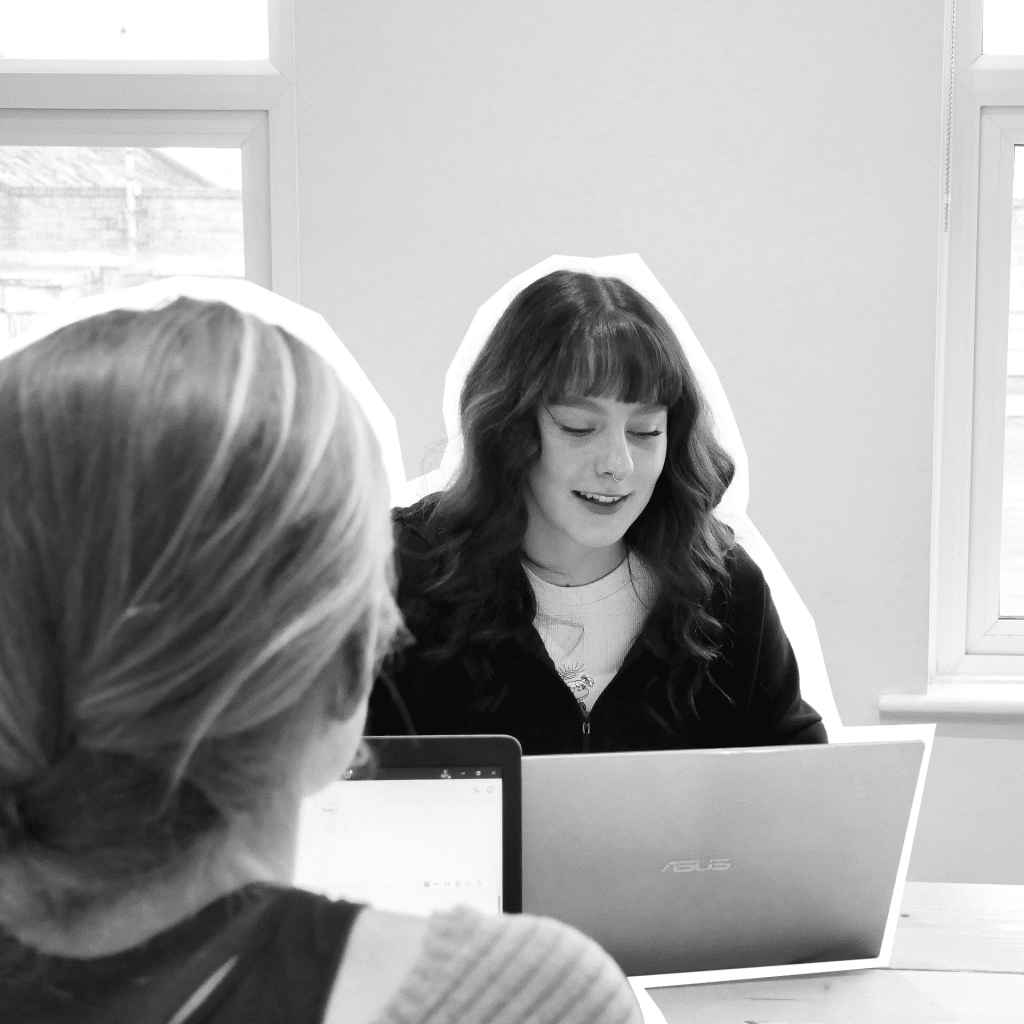 Content creation
You will receive fresh content with keywords naturally spun into your website. Our focus is on a high level of quality and to create a regular stream of new content for your company that broadens your domain authority. We can develop your content over the course of your campaign. Common types of content we will produce include:
Web pages
Case studies
Social media content
Video content
We have a team of content experts who will deliver compelling content with the following considerations for your company:
Tone of voice
Branding and style choice
Service details
Audience pain points
Sales language
Content creation is an ongoing process and can provide seasonal boosts for your SEO by focusing on periods such as holidays or local occasions. Content is also an evergreen format, meaning it can consistently rank and drive traffic to your site over time.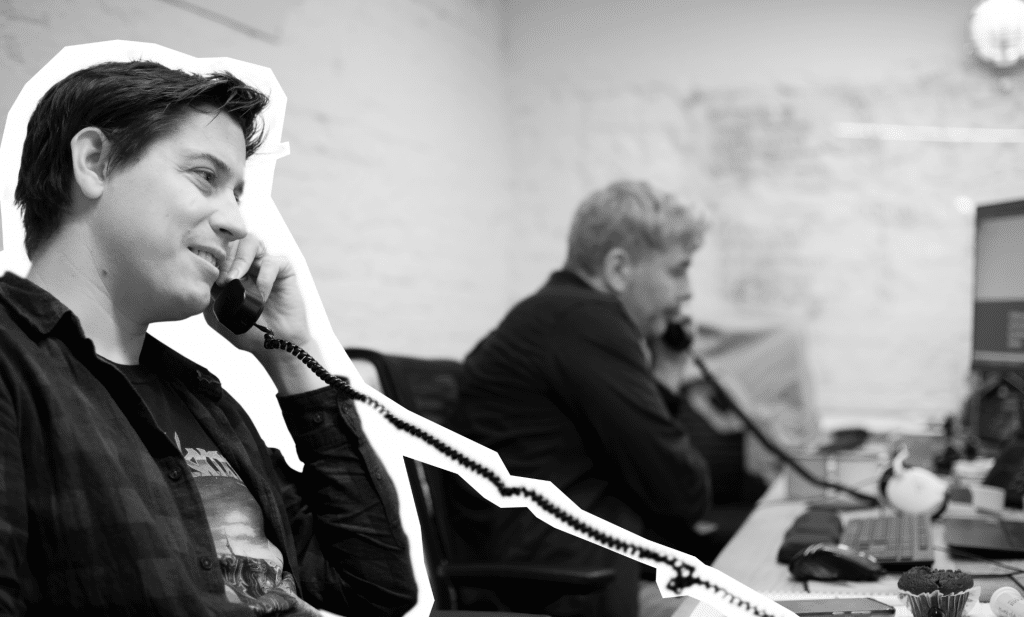 Link building
Link building looks at acquiring hyperlinks from industry-appropriate websites that link back to your own. For example, if your Birmingham-based company sells computers, it would be beneficial to acquire a link from somewhere like Dell, Currys PC World or something similar.
There are a number of ways to link-build, and while there are easy ways to gain links, cutting corners can result in your website becoming penalised. That's where we're able to help with our years of SEO experience and industry know-how. We know how to obtain links the right way, ensuring our methods put you ahead of your competitors.
Content Creation.
Link Building.
Keyword Research.
Client case studies & testimonials
You can take the words of our many happy clients as proof of our ability to deliver amazing SEO for your business. We have a range of case studies available to view that showcase our work.
Many of these illustrate a blend of our services, which include paid media campaigns and digital PR, so there is a great demonstration of every type of work that we do.
One testimonial from a happy client, which relates to our SEO services, says the following:
"I never have to worry about my campaign. Every day I get leads, which is what I want. I know they are working behind the scenes daily to improve the campaign even more so and I appreciate the fact I can get on and run my business while they do their thing".

Dom Fagan, Concrete Flooring Solutions
SEO services for your Birmingham-based company
Birmingham is a thriving UK city with many businesses that can benefit from our SEO services. Our technically savvy, creatively discerning and local approach can deliver the best SEO in Birmingham with effective results.
As a thriving agency with a wealth of experience we can dovetail your SEO with other marketing services for a complete approach that will give you even better outcomes. Contact us for more information.
Sounds good, right?
If you're interested in expanding your online presence and driving a high quantity and strong quality of leads to your website organically, why not get in touch today? Even if it's just for a more in-depth chat about how we can help your Birmingham business succeed organically, we're happy to offer advice and insights into the world of digital marketing and SEO.
Get in touch to boost your SEO rankings for Birmingham business
Frequently Asked Questions
How does SEO work?
Search engines have certain criteria that causes them to favour certain websites. SEO works by making sure your website meets these criteria, for the maximum possible chance of success. SEO develops over time and will require continuous changes and updates in order to remain effective.
How much does SEO cost?
Hourly rates for SEO vary depending on the needs of your website. Rates from an established agency will depend on the overall number of hours you wish to dedicate to SEO, paid media and digital PR. There is usually a sliding scale with each month seeing slight changes and adjustments in areas of focus. You will also have the option of dedicating your entire focus purely to SEO.
How long does SEO take?
Depending on the current state of your website SEO will take 3 to 6 months to start working. The growth gathers pace over time, with results after a year likely to be considerably better than at 6 months. If you pause your SEO activity then it will stop working and take time to become effective again.
What is SEO?
SEO stands for Search Engine Optimisation, and it does what it says on the tin; it looks at optimising search engines (like Google, Bing and DuckDuckGo) to increase the quality and quantity of traffic driven to your website, organically. SEO is all about building up your brand and online presence for long-term results.
A proud Google Premier Partner
Bamboo Nine have been a Google Premier Partner since 2015. Ask a member of our team why this is important when choosing a digital agency.
A proud Microsoft Advertising Partner
Bing/Yahoo are the second biggest Search Engine in the UK. Our Paid Media Team are all Certified Professionals.

Find out more about our SEO services