Looking for an SEO Agency for your Bristol Business?
Bamboo Nine are an SEO Agency that goes beyond all other SEO agencies in Bristol when it comes to delivering exceptional results and putting our clients' needs first. We run on a no-contract basis, meaning we're always working to prove value to our clients and maintain our trusted collaborative relationships.
Our SEO department has a combined experience of over 35 years experience, and in an ever-changing landscape, we have succeeded in constantly adapting SEO campaigns for our clients in Bristol to ensure they stay ahead of their competitors.
With approximately 95% of digital experiences beginning through an online search engine (like Google, Bing and even Facebook), SEO has never been so crucial to expand and grow your online business.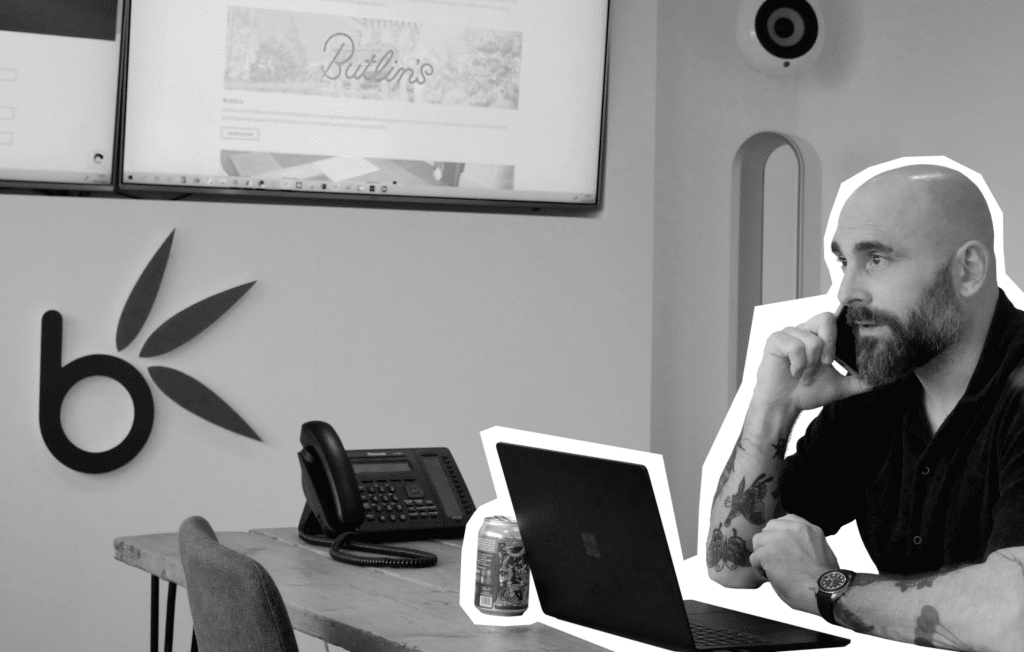 What you can expect from our Bristol SEO services
The landscape of the digital world and the world, in general, has changed so much over the last few years, which has enabled us to work with clients across the country and even further abroad.
Our team of SEO specialists offer a range of services tailored to boost your brand presence online, driving quality traffic and leads to your website and transforming you into an authority of your industry. Our SEO services
A full spectrum of digital marketing services
This includes:
Organic search
Web development
Display
Video content
PR
Campaign management & support
Transparent and collaborative services
Although sadly a cliche, we genuinely love working with our clients and having regular catch-ups to ensure their voices are heard and that we're able to openly discuss their SEO campaigns and constantly adapt and tailor them when necessary.
Industry-leading SEO reports system
We have spent countless days, weeks and even months building our one-of-a-kind SEO reports system that provides you will full access to every aspect of your SEO campaign. We break down everything, from time allocated to visitors and leads generating right the way through to user behaviour statistics – and that's barely scratching the surface. You won't find another SEO reporting system more transparent and eye-opening than ours.
You're in control of your SEO campaign
After you've partnered with Bamboo Nine, you will have full access to your data and Google Analytics to oversee your data and take it with you, wherever you go. Unlike other SEO agencies, we don't take margins, you pay the publisher directly – so you save money.
Why Do I Need SEO?
In today's digital landscape, failing to have an online presence drastically reduces your reach and therefore traffic, leads and importantly, sales. With our SEO service, we'll be able to boost your online presence and secure you as a leader in your industry. We work with a colourful range of clients, from high-end international matchmakers to seaside resort chains (such as Butlins) and small independent construction and home renovation companies in the UK.
So much goes into our SEO campaigns, but we'll break down a few of the core SEO services we can offer to your Bristol business: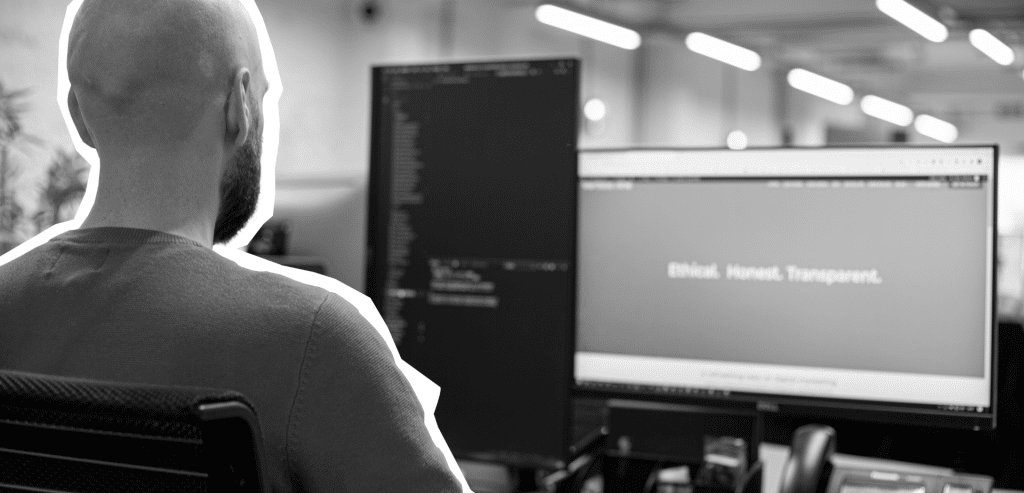 Technical SEO
Technical SEO is one of the core aspects of SEO and focuses on maintaining and improving your website's health, accessibility and security. Our Head of Technical works alongside the SEO department to ensure all our client's websites are performing at the optimal level and are constantly updated to maximise search engine optimisation.
Should you ever require technical help, support or advice on your website, we're only a phone call or email away.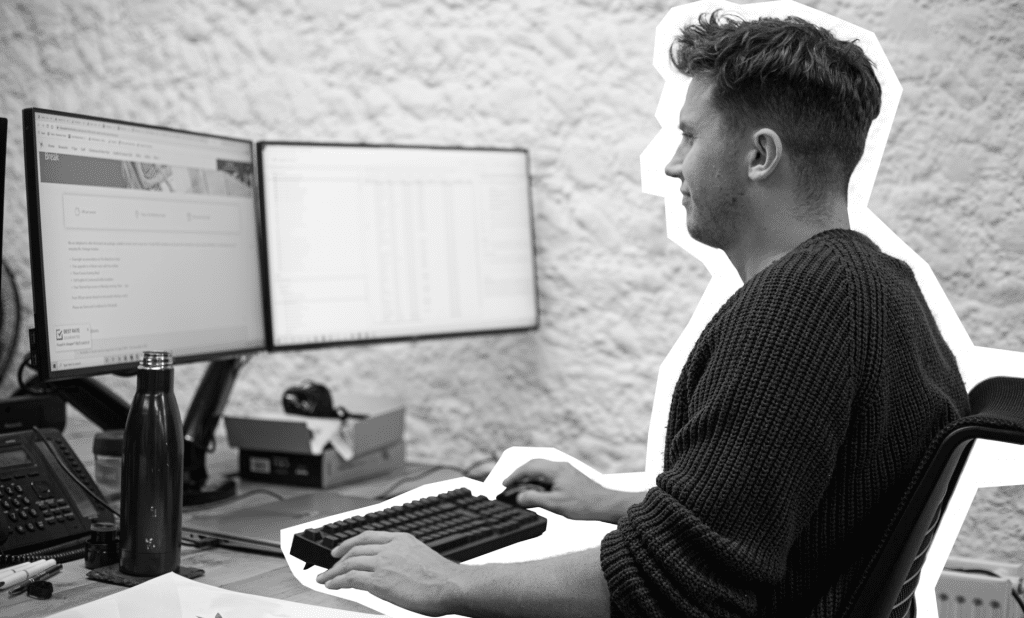 Keyword research
Our highly experienced copywriters know all too well the importance of keyword research when it comes to optimising and ranking content. Our content team has over 15 year's combined experience in the SEO and copywriting world and are able to interweave focus keywords into engaging and actionable copy to help boost ranking positions and encourage readers to covert across your landing pages. We also utilise the industry's best software to ensure no keyword is left behind!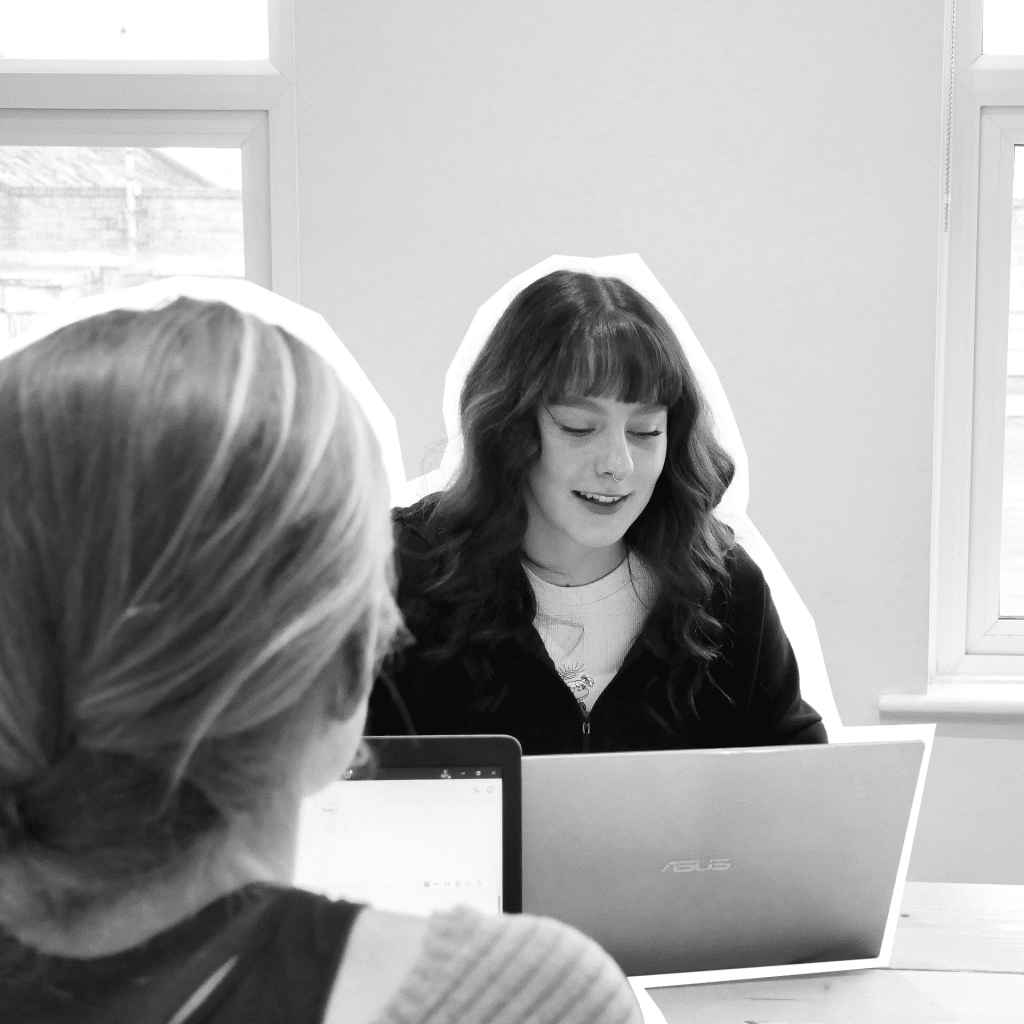 Digital PR
PR has become an integral part of SEO in recent years. Like SEO, PR focuses on promoting and developing brands online through various means, including:
Having your website/product/service featured on industry-leading websites
Accelerating your visibility and reputation through connections
Sourcing high-quality backlinks to enhance your website ranking positions
Getting you featured on radio, television and more
Continuing to build your online presence by forming genuine connections across all social channels
Many of our clients have been featured on the BBC, to learn more about how we can propel your business to the forefront of digital PR, get in touch.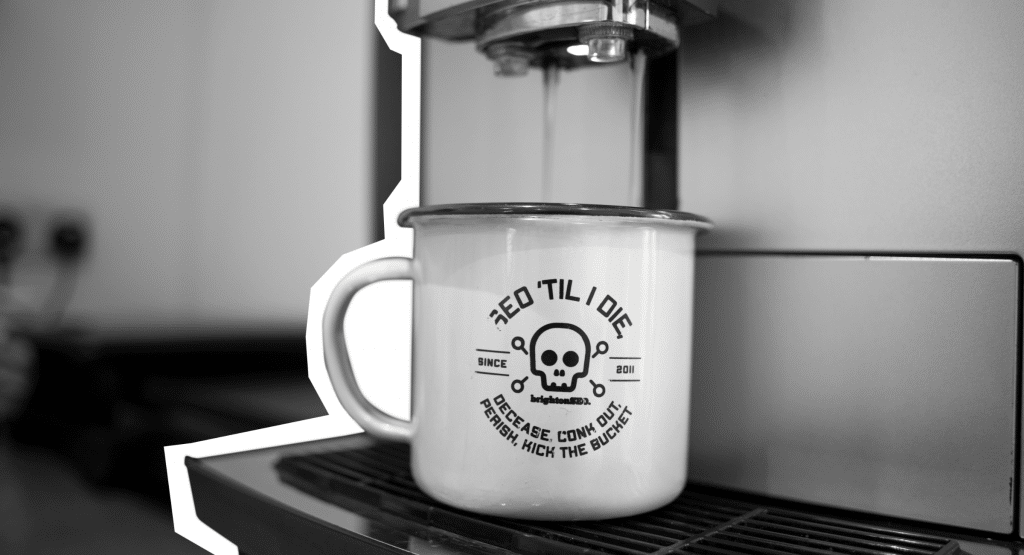 Content Creation
Our content is headed up by the person who's writing this sentence (hi!). Formed of four fantastic copywriters with over 15 years of experience, the content team specialises in creating engaging and actionable copy that pushes your company's benefits, USPs and audience pain points to the forefront. We create our own unique audience avatars alongside in-depth brand books for our clients to ensure our writers create content that fits their tone of voice, ethos and culture.
Our copywriting team create a wide variety of content, including:
Web pages (lead-generating and traffic-driving content)
Case studies
Social media content
Video content
Content creation is the lynchpin of an effective SEO campaign. Get in touch to learn more about how we can transform your website's copy.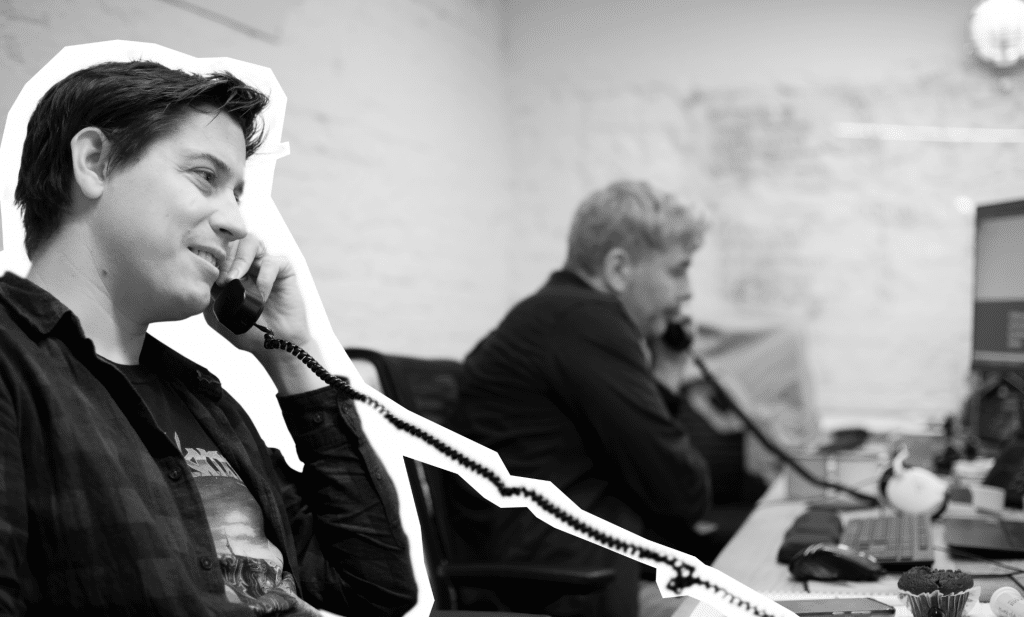 Link building
There is a lot of opportunity for placing your brand on legitimate websites, including BBC News, Huffington Post, The Independent, The Metro, The Guardian and many others. This is where our link building services are valuable for SEO.
Your company will benefit from greater exposure that accentuates the rest of your SEO activity. We can build links that do the following:
Feature on reputable and local sites
Generate sales
Grow your brand's local visibility
Improve rankings
Make use of influencers
Provide relevant, useful links for users
Link building is essential for increasing your presence online and should only be conducted by experienced SEO's (like us!). Our SEO and PR team deliver link building that gives you a competitive edge to help build relationships, expand brand visibility and boost conversions.
Content Creation.
Link Building.
Keyword Research.
Client case studies & testimonials
You can take the words of our many happy clients as evidence of our ability to deliver amazing SEO for your business. We have a range of case studies available to view that showcase our work.
Many of these illustrate a blend of our services, which include paid media campaigns and digital PR, so there is a great demonstration of every type of work that we do.
One testimonial from a happy client, which relates to our SEO services, says the following:
"William, Chris and the team at Bamboo Nine are fantastic at managing our marketing and website as well as our SEOs. They are friendly, professional and always quick to respond – we highly recommend!".

Francesca Coleman-Carr, Sash Windows London
Sounds good, right?
If you want to get the best results for your business we are the intelligent solution. We will build your online presence and drive a large number of high quality leads to your website. You can get in touch with us today to start developing your digital marketing campaign. If you would like to know more before starting with us we are also happy to offer advice.
Contact us to improve search performance for your Bristol business.
Frequently Asked Questions
Is SEO enough for my digital marketing?
SEO is a wonderful part of digital marketing, but it is one part of the options you have available to you. Our services also include paid media and digital PR, which provide distinct benefits. Feel free to view these pages for a better idea of what these services provide and how they work.

So, although SEO will have a great benefit on your website, you will not get the maximum impact possible without additional marketing. By having a blend of all our services you have the best chance of success and a higher likelihood of achieving rapid growth.
How do I know if my SEO is working?
We will provide custom reporting that demonstrates your site's rise in rankings for target keywords in search engines. It is a very clear way to illustrate the changes month to month.

You will get a full breakdown of every piece of work that we do for you and we will simply explain why we do each of them. We will also report on the effectiveness of this work as your campaign progresses.

In addition to this it is easy to check everything yourself. However, your main indication that it's working will be the big bump in traffic, leads and conversions – with our SEO service it's almost impossible not to notice!
How long does SEO take?
Depending on the current state of your website SEO will take 3 to 6 months to start working. The growth gathers pace over time, with results after a year likely to be considerably better than at 6 months. If you pause your SEO activity then it will stop working and take time to become effective again.
What is SEO?
SEO stands for Search Engine Optimisation, and it does what it says on the tin; it looks at optimising search engines (like Google, Bing and DuckDuckGo) to increase the quality and quantity of traffic driven to your website, organically. SEO is all about building up your brand and online presence for long-term results.
A proud Google Premier Partner
Bamboo Nine have been a Google Premier Partner since 2015. Ask a member of our team why this is important when choosing a digital agency.
A proud Microsoft Advertising Partner
Bing/Yahoo are the second biggest Search Engine in the UK. Our Paid Media Team are all Certified Professionals.

Find out more about our SEO services