Brighton-Based SEO Marketing in Liverpool and Nationwide
Here at Bamboo Nine, we can provide specialist search engine optimisation services that can give your business the push it needs to jump up search engine rankings. Though we are Brighton-based, our SEO company serves Liverpool and the wider UK with expert SEO marketing campaigns and web page optimisation to bring your search engine rankings to the top of their game.
Whenever you need to discuss anything with our SEO consultants, whether it's about your current SEO campaign or how our marketing agency works, we are available to schedule meetings via Zoom or on the phone. We can work around your schedule to further discuss how our content marketing services can best benefit you and your business.
Expert Content Marketing From an SEO Agency Serving Liverpool
Our SEO services aim to give your brand a boost up the ranks across all search engines. We have a wide range of services available at Bamboo Nine that can help you achieve this, too. Take a look below so you can consider, from our range of SEO services in Liverpool, what will be the best fit for you.
We utilise our SEO digital marketing services to give your company and brand a boost in the right direction – to the top ranks of Google. Our SEO services in Liverpool include lead-generating and traffic-driving tools such as SEO copywriting, technical SEO, digital PR, optimised website design, and social media posts in order to cut through the lower ranks of search engines and deliver high quality leads.
Our SEO consultants at Bamboo Nine prides themselves on how we work with transparency, education, and collaboration in mind at all times. We can offer full flexibility and collaborative methods with you and your brand in order to deliver comprehensive analytics-driven results.
In order to remain transparent, and collaborate with you as much as you allow, we provide a comprehensive monthly report that details all of the services you're investing in. These reports go into detail about where time is being spent, the reasons behind the duration of certain tasks, and how these tasks will benefit you and your company in the future.
We will also schedule monthly meetings with you to discuss the reports mentioned above. Don't worry, you won't be left to figure out what all the jargon and analytics mean – we can discuss the contents of your reports with you, as well as your needs from us to help you continue your SEO journey long-term.
Flexibility is key with our SEO services. We know you'll want to know what's going on with your campaign, and this is why you get to oversee all the work we carry out. This means that, if you're not a fan of something we're doing, or you'd rather we focus on something else, you get to make that call.
If you've been looking for SEO in Liverpool that can push your brand to the top ranks of Google, and other search engines' front pages, why not contact our experts today? We can arrange a Zoom meeting, or a phone call, to discuss your particular needs with us and go into more depth about our services. Get in touch with us today.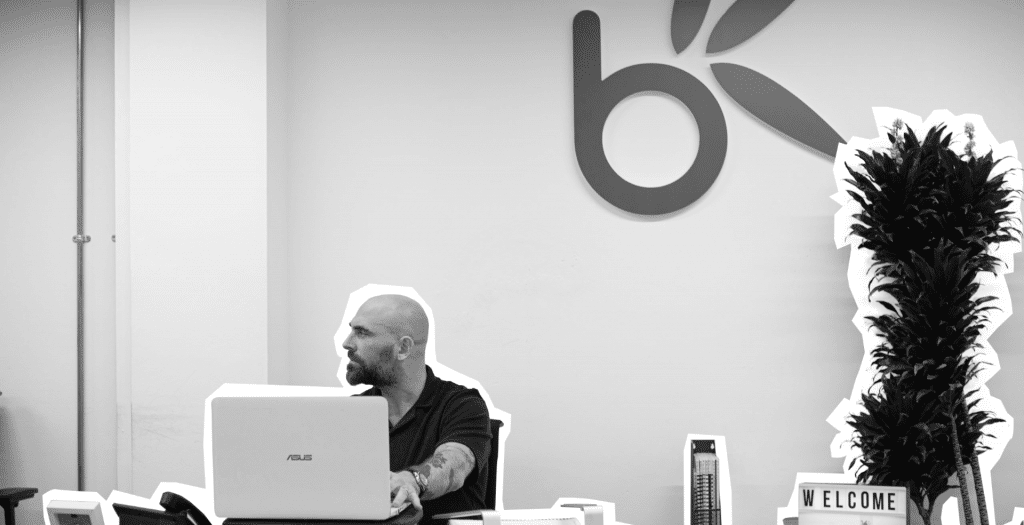 Why Does Your Company Need SEO in Liverpool?
We know that SEO is an essential part of growing your company and your brand. If a business doesn't utilise any SEO services, it's highly likely that it won't achieve any growth. SEO can give your business's online presence a new lease of life by breathing life into your web pages that are struggling for web traffic. Your online content can be brought to the first pages of Google and other search engines, bringing your website and business more high-quality traffic which typically results in service enquiries, conversions, and purchases.
Our expert SEO in Liverpool can help to highlight your business as a desirable, industry-leading company. This can be done by utilising certain SEO methods that are able to grant the greatest SEO bonuses possible for small and large businesses. This will boost your position in Google's searches to the top, which leads to even more organic searches.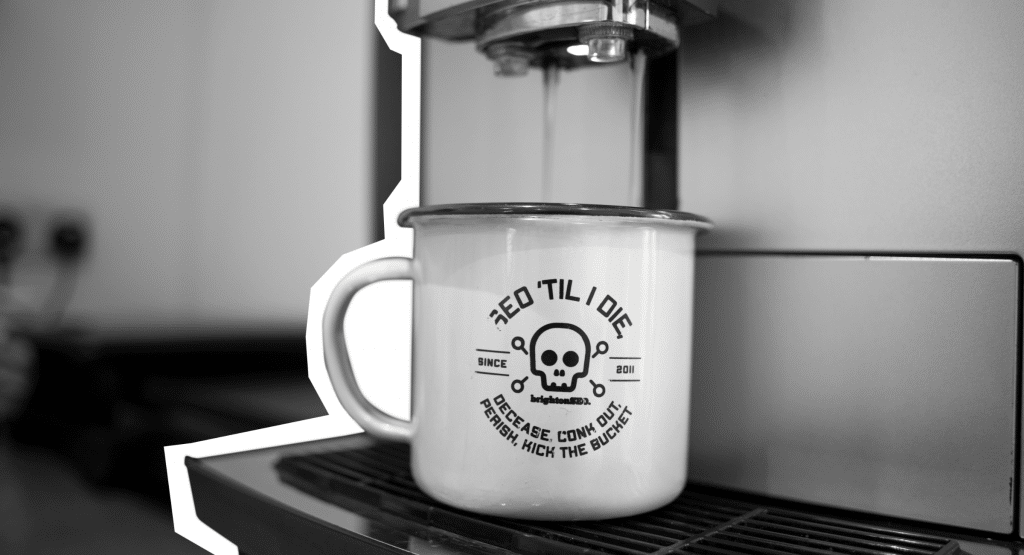 Why Choose Bamboo Nine for SEO in Liverpool?
Transparency, education, and collaboration are our key ideologies. Our aim with this is for you to trust in us and our services, and to believe that what we're doing will help you in the long run. Our collaborative and transparent nature is what makes us the best SEOs serving Liverpool and nationally.
Below, we explain how your investment will be used, and how our services can benefit you. Our services are made to benefit our clients, so here's what you can achieve when you partner with our SEO experts: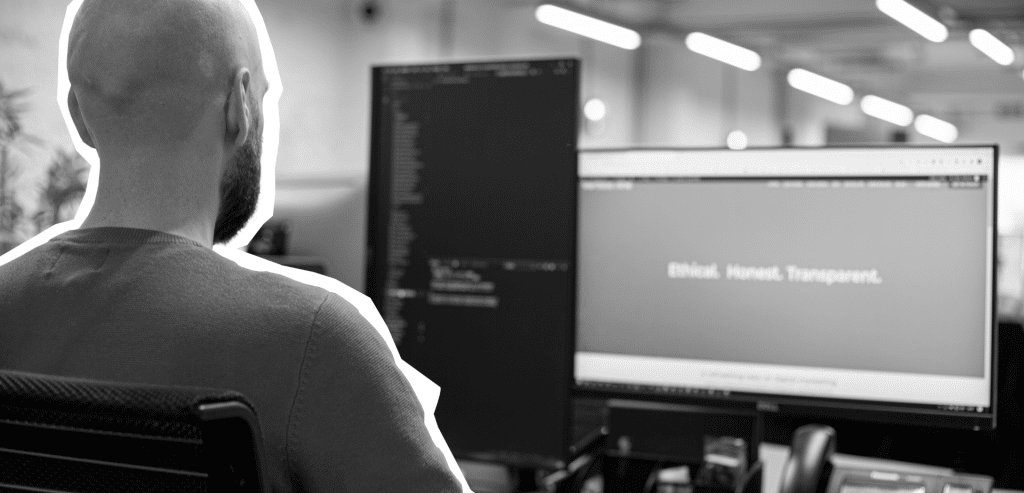 Technical SEO
Our services also include technical SEO in Liverpool – which consists of certain things, like SEO audits, that ensure your website, and the articles we write, consistently rank higher on Google. This involves the maintenance and upkeep of your website, constant updates, and ensuring your ranks are as high as they can be.
Our technical experts completing SEO in Liverpool are able to adapt to the constant updating of search engines, so staying ahead of the game with these updates, and being able to predict how to best preserve your position on Google and other search engines' front pages is what they're best at.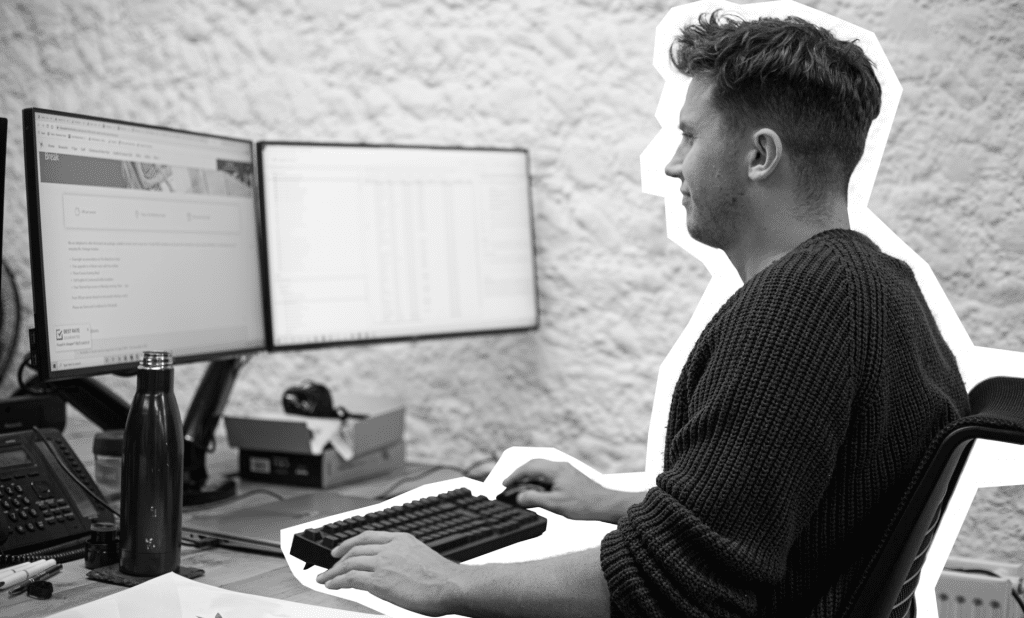 Keyword research
Content creation and copywriting also rely on our extensive keyword research. Without this important research, we wouldn't know what words to specifically include within your article, meaning that your article could have no chance of ranking on Google.
The keywords that are found during our research are always curated by our team to be of the most relevance to your article, and the inclusion of this research means that more traffic will be directed to your website as Google will deem it more relevant to the searches of your clients. This also means that, with more traffic on your website, there is a higher chance of more sales – which means your business will have extra money to grow; and a bigger business with more stock means happier customers.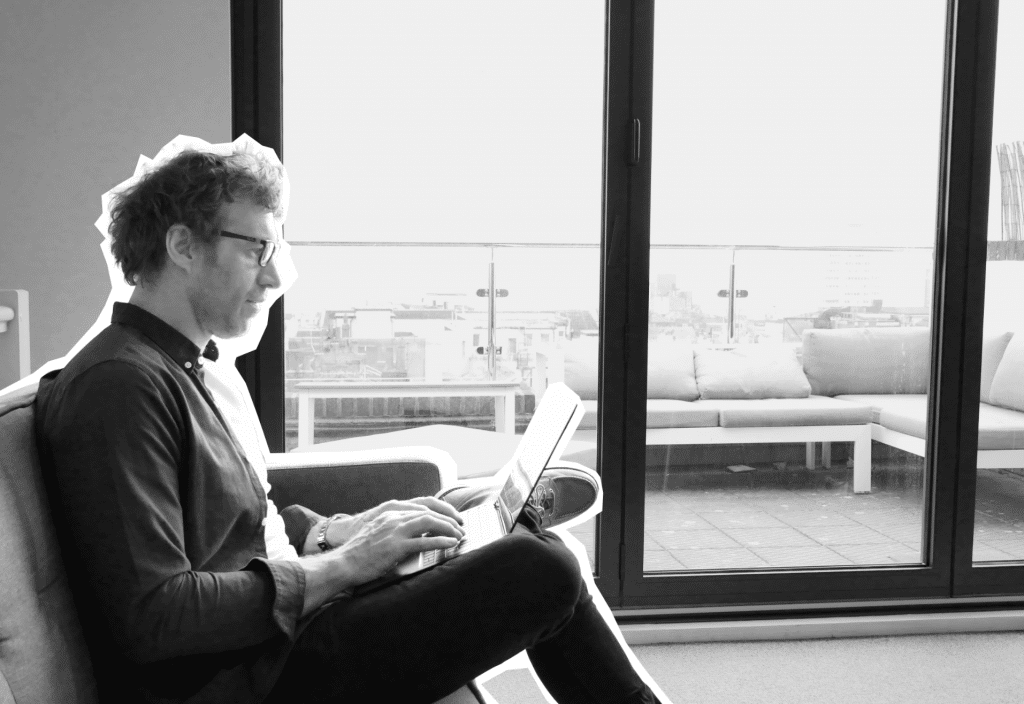 Content Creation
SEO copywriting also comes as a part of our SEO services in Liverpool. Our expert copywriters and digital experts are well versed in creating content for a variety of clients. From retail and culinary, to medical and construction; we can optimise any industry.
Copywriting is an extremely important part of good SEO in Liverpool, as we can create high-quality content at regular intervals that will enable your rankings on Google to increase. This is due to the copy we create featuring certain popular keywords and search terms that are related to your topic being intertwined within the copy – potential customers will search these terms with a high search rate, see your article at the top of Google and other search engines' front pages, and lead to a purchase.
The type of content that we can produce includes:
Blog posts
Case studies
Web pages
Social media posting
Video content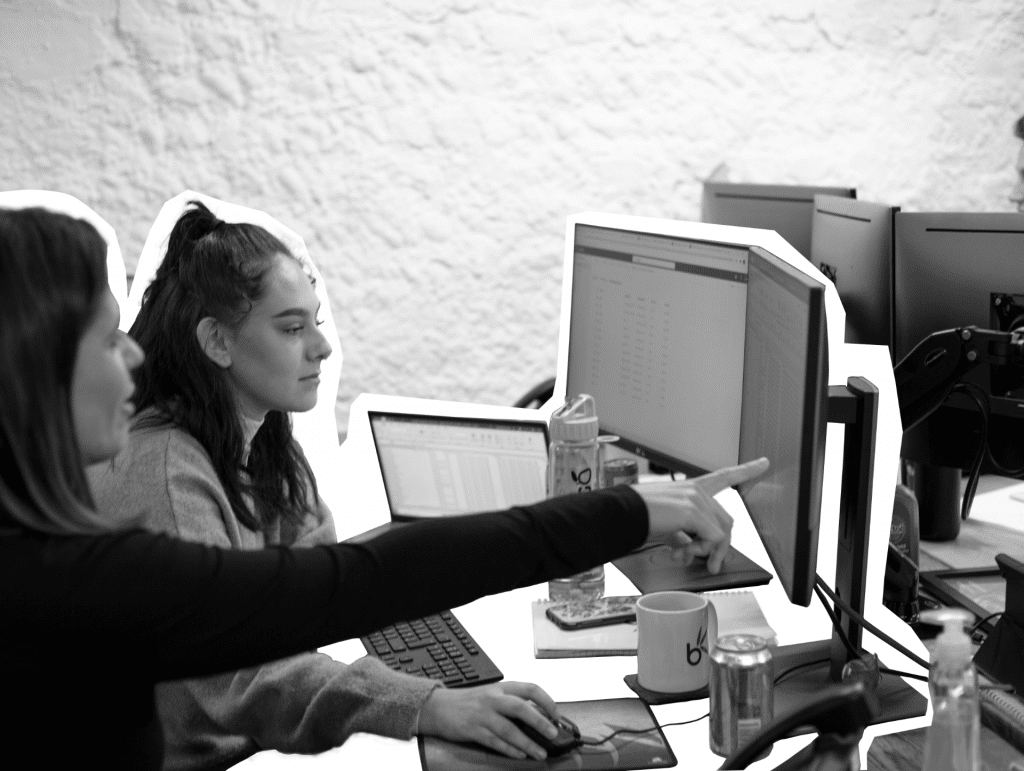 SEO copywriting in Liverpool doesn't only include the creation of content, it also involves a collaboration on your part where you can tell us how you want your brand to be perceived, with no-go terms and key phrases. This includes:
Your branding
Your brand's tone of voice
Specific details of your services
Your USPs and client pain points
The specific language you wish to use
We can create quality content with a long lifespan, meaning it doesn't need to be updated frequently as its aim is to consistently rank highly and drive traffic to your site. We can also create time-sensitive and seasonal content, so you can receive bursts of traffic on your site around key points in the year. Think gift guides for Christmas, special and new product showcases for Pride, 'how to' articles for the summer.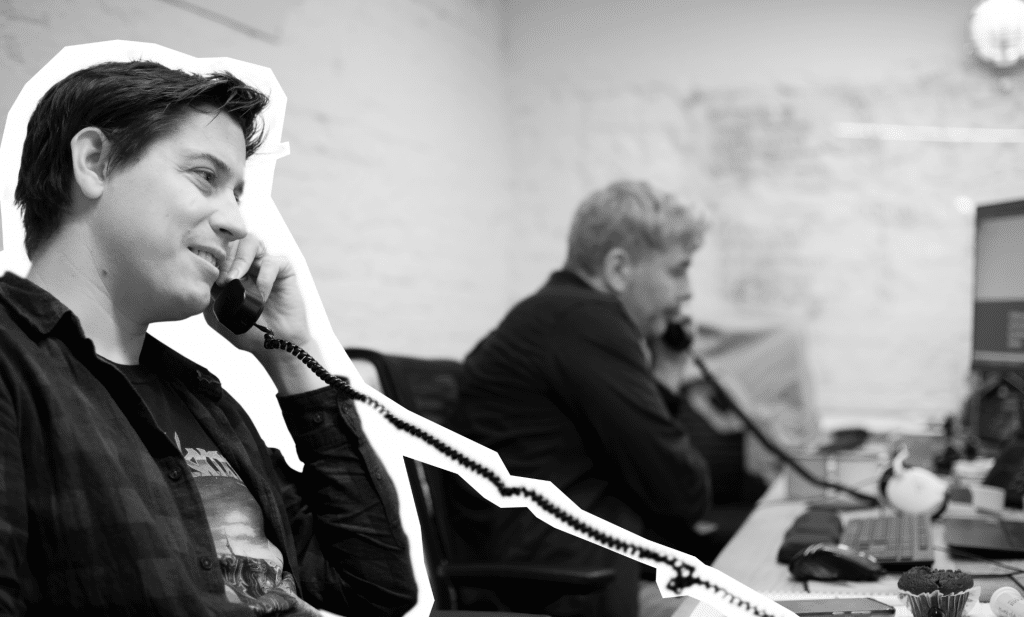 Digital PR
Here at Bamboo Nine, we also provide digital PR services that are designed to help you receive high-quality backlinks from popular publications which result in more high-quality traffic on your website. This also boosts your reputation and online visibility even further than with just our basic SEO packages, as we are able to secure your business and brand a spot in the UK's highest-grossing magazines, newspapers, and highest viewed broadcasts on television.
Our clients have seen excellent results from these services – and these results are something money just cannot buy. We have been proactive enough to feature our clients on This Morning, Channel 4, Heart radio, Grazia, Men's Health, Healthline, and many more.
Content Creation.
Link Building.
Keyword Research.
Client case studies & testimonials
For a demonstration of the quality of our work we recommend you take a look at our case studies page. We create a range of case studies that include a detailed look at the specific results we achieve. You will get a feel for the outcome you are likely to get.
A testimonial from a happy client gives a flavour of the experience our SEO services provide below:
"I never have to worry about my campaign. Every day I get leads, which is what I want. I know they are working behind the scenes daily to improve the campaign even more so and I appreciate the fact I can get on and run my business while they do their thing"

Dom Fagan, Concrete Flooring
If You Like The Sound of That, Why Not Get in Touch?
If you're looking to get involved with an SEO firm serving Liverpool that can guarantee high-quality results, and give your company's online presence a boost in the right direction, get in touch with our SEO experts at Bamboo Nine today. We will collaborate with you to ensure you receive the leads, traffic, and backlinks that your website and online presence need to keep your business growing.
We're always happy to arrange a meeting to discuss your particular needs with us, and how our web design and digital SEO in Liverpool can help you. We can go into more depth during our meeting, working out your specific needs so we can focus on making your SEO campaign the best it can be – with you at the forefront.
Frequently Asked Questions
What is SEO?
SEO stands for Search Engine Optimisation, and it does what it says on the tin; it looks at optimising search engines (like Google, Bing and DuckDuckGo) to increase the quality and quantity of traffic driven to your website, organically. SEO is all about building up your brand and online presence for long-term results.
How long does SEO take to work?
SEO is an ongoing process and it usually takes around 3 to 6 months to see results, growth over time longer than this can speed up considerably. The process is cyclical and the speed of progress can change at certain times of the year.
A proud Google Premier Partner
Bamboo Nine have been a Google Premier Partner since 2015. Ask a member of our team why this is important when choosing a digital agency.
A proud Microsoft Advertising Partner
Bing/Yahoo are the second biggest Search Engine in the UK. Our Paid Media Team are all Certified Professionals.

Find out more about our SEO services