Standing Out as a Specialist SEO Agency in Nottingham
We're fully committed to offering a local approach and all the personalised services you need to best target your chosen market. Whether you need local SEO to build up your brand's reputation amongst close customers, or even if you want to go big and create an E-commerce website that targets the whole of the UK, we'll work as closely with you as we can to put together your ideal SEO strategy.
We'll be glad to chat with you on the phone, set up a Zoom call, or even meet with you in person to make sure your digital marketing goes exactly to plan.
Our SEO Services for Your Nottingham-Based Company
To drive more users to your website and to enhance your brand presence and authority, you're going to need a great set of SEO services. We've listed what we can provide when you decide to work with us on your strategy:
A fantastic selection of digital marketing services, including organic search, display, website design, and digital PR.
Transparent, collaborative marketing that offers clients full flexibility and control over their campaigns
We'll provide thorough SEO audits and monthly reports on the hows and whys involved with the work, from how long it all took to complete, to all the reasons we did it in the first place, to why it will benefit you and your business in the long term.
We won't just hand these reports off and let you get on with it, either; we'll set up a phone call or Zoom meeting to go through them with you and set up a plan of action going forward.
We'll always put you in charge! Every company that comes to us owns its own account, so they also own and have access to all of their data. They'll then be able to take this with them if they ever decide not to work with us anymore. We'll also set it up so that you are paying your publishers (like Facebook, Google, or Bing) directly, so no margins are taken.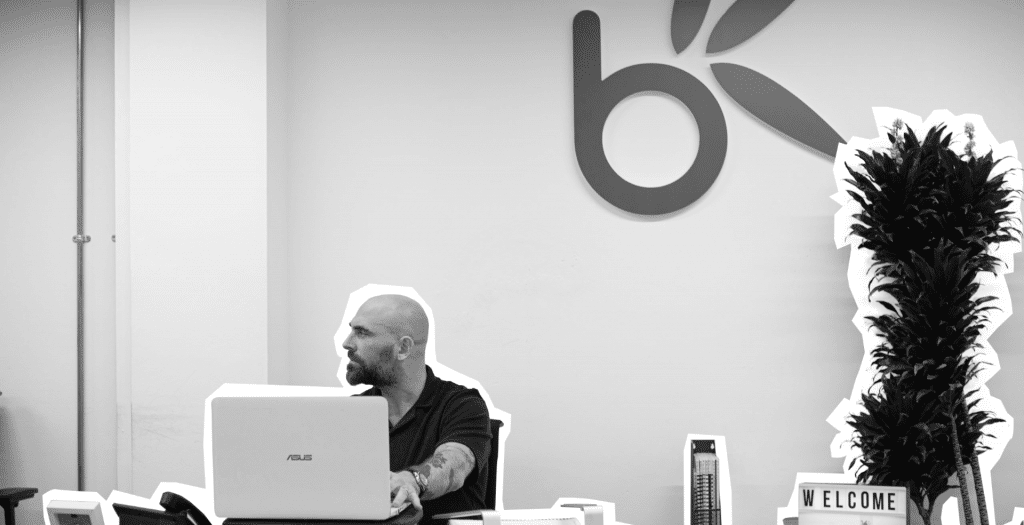 Why You'll Need SEO
Building up a website without SEO is a bit like building a house without any windows; it can serve the same basic function as one that has it, but you're not likely to get many buyers. A website that doesn't use SEO won't do too well in the search results of any engines, probably won't drive as much quality traffic as you need, and may or may not get the generated leads or conversions you've been hoping for.
Working with an experienced SEO agency could see you leading the way as a noted expert in your industry, giving a boost to your rankings in Google's organic search results and letting your company take advantage of all the benefits that brings. With a strong SEO strategy in place, you could be driving organic traffic for a long time to come without having to spend a single penny per click.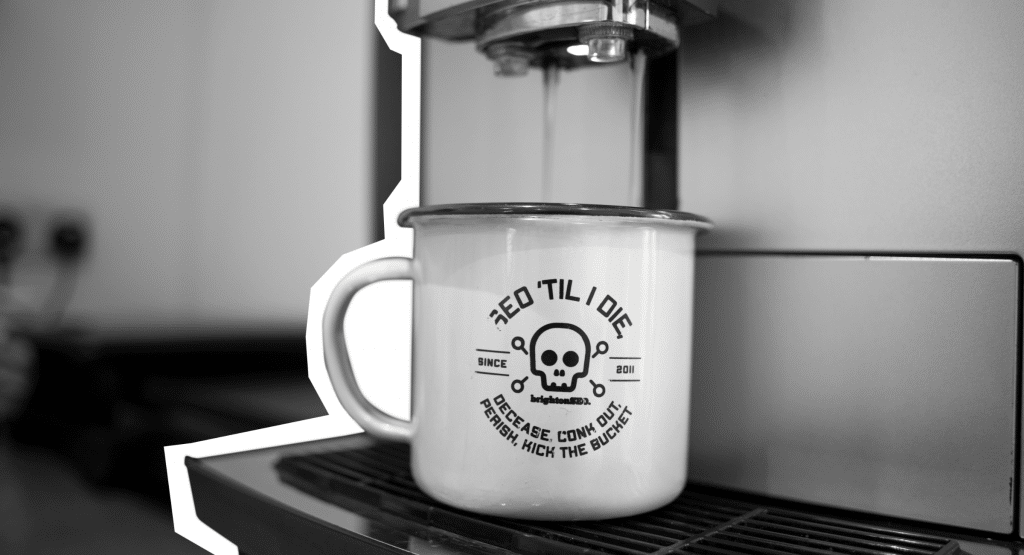 Why Choose Us as Your SEO Experts?
We believe in being completely transparent with our clients, and we want to make sure that you've got a solid idea of what you'll be getting by hiring us as your specialist SEO agency.
Have a read through what your investment in us will do for your business or E-commerce website: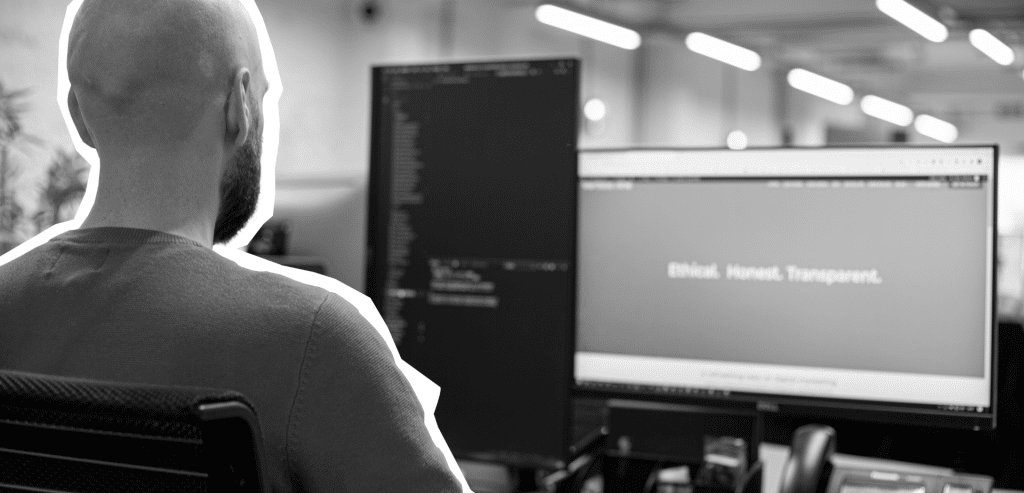 Technical SEO
Technical SEO is all about ongoing maintenance ‒ keeping your website healthy and performing well in search engines. The last thing you need is for your website to fall behind based on website health! However, search engines are very quick at updating, and they are updating all the time. This means that any work done on the technical front has to be done just as quickly, while staying twice as clever.
We've got a fully dedicated team of technical SEO experts ready and waiting to make sure your website never loses its rankings, while providing tweaks, website audits, and other refinements to make sure your website stays looking great and performing at its best.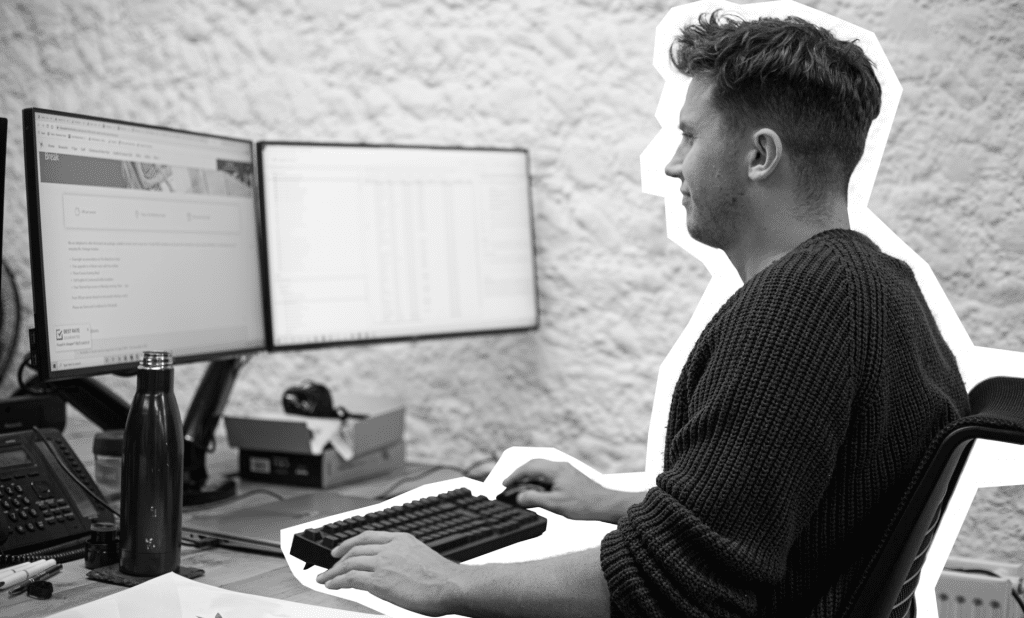 Keyword research
We always want to understand what users are searching for. Knowing more about user experience and audience behaviour is key if we want to pick out just the right search terms that you need to be targeting for your website.
This is where our team of in-house copywriters will be glad to help. They'll take the keywords found for your pages and carefully weave them into the content written for your website, making the copy smart, persuasive, and actionable for any audience. With a little bit of help from our writers, you'll soon find curious browsers converting into happy customers.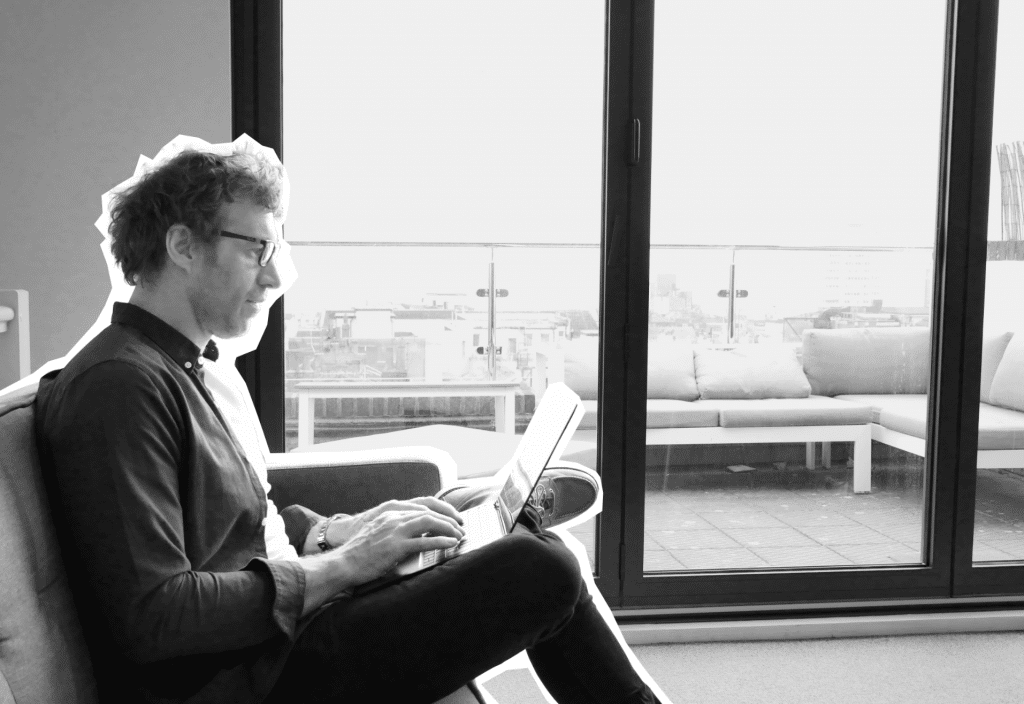 Content Creation
Our creative content services don't just stop at writing, either, even though that does make up most of our day-to-day work. We've got a range of services and content types available to help you broaden your domain authority, and we can even help you to switch some of these up and around if you'd ever like to try something different. Our job is to make sure it's all delivered regularly, and to the standards you deserve, so there will never be any problems if you decide you'd like something new.
The type of content that we can produce includes:
Blog posts
Case studies
Web pages
Social media posting
Video content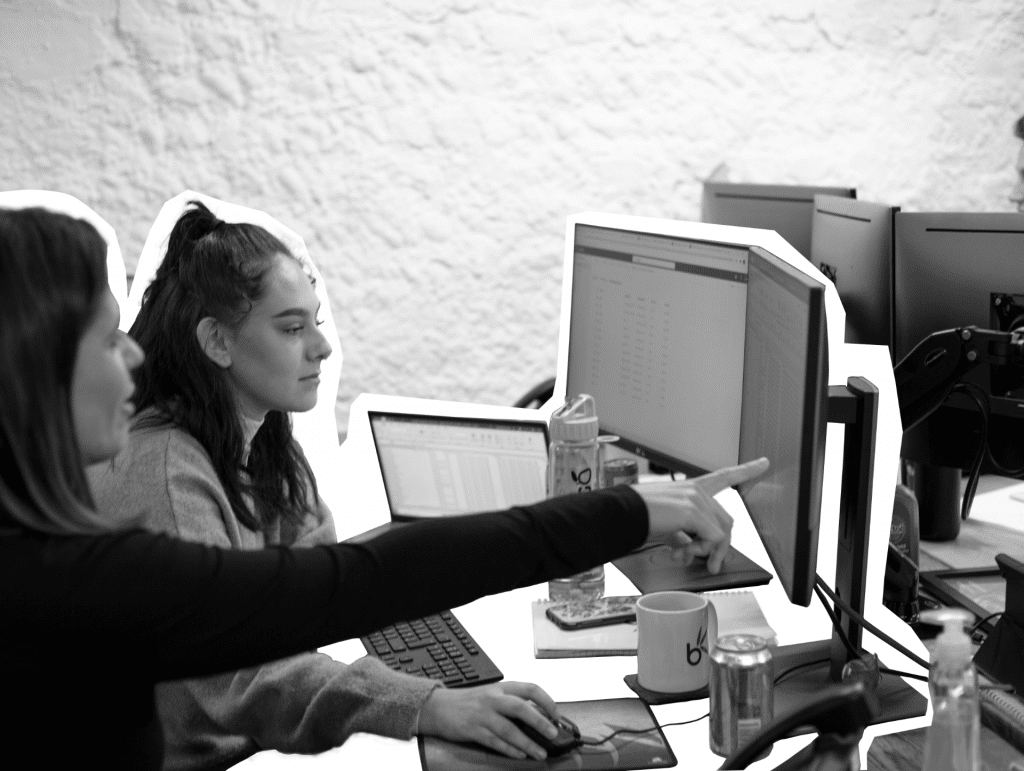 Our copywriting team will even take in a few extra considerations into account with the content to help your company website stand out from the crowd:
Your branding
Your brand's tone of voice
Specific details of your services
Your USPs and client pain points
The specific language you wish to use
Content creation is a consistent part of our process, so you'll always get the option of using seasonal boosts for your SEO if your business needs to focus on holiday periods and occasions (e.g. if you've got an E-commerce website that has a section specifically for Christmas gifts or decorations). You can also rest assured that content will always remain relevant, too, so it can rank over long periods of time to drive in traffic.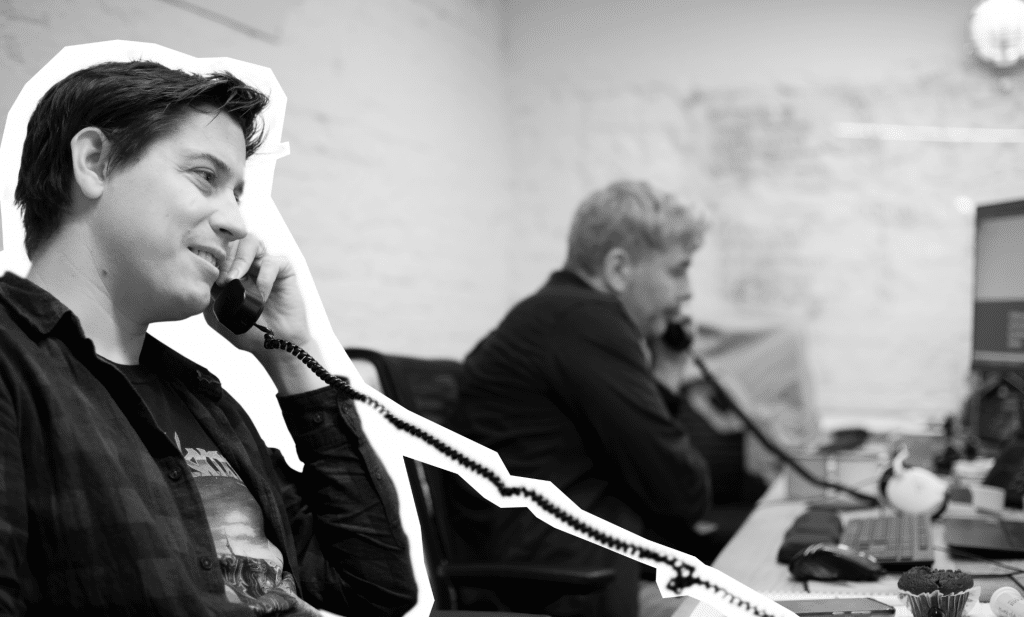 Digital PR
Our digital PR services are ready to give a leg up to your reputation and online visibility, and it intertwines nicely with our SEO services by earning our clients high quality backlinks to their websites. The more high profile the link, the better, and as you earn more of these links back over time, Google will start to recognise you as a true authority in your industry.
Our PR specialists have secured links and features across a variety of prestigious sources, including Men's Health, The Guardian, Closer, and This Morning ‒ just to name a few!

Link Building
Link building means obtaining high quality hyperlinks from industry-appropriate sources that go back to your own company website. Just to give an example, if you've got a business that sells food and accessories for pets (like bowls or leashes), then getting a link back from a website like Pets at Home, or even The Dogs Trust, would be something to celebrate.
There are many ways you can link build, but if you cut corners to make the process easier then this could result in your website getting penalised. Our team has the experience and skill necessary to help you avoid this and get those links back the right way.
Content Creation.
Link Building.
Keyword Research.
Client case studies & testimonials
For a demonstration of the quality of our work we recommend you take a look at our case studies page. We create a range of case studies that include a detailed look at the specific results we achieve. You will get a feel for the outcome you are likely to get.
A testimonial from a happy client gives a flavour of the experience our SEO services provide below:
"I never have to worry about my campaign. Every day I get leads, which is what I want. I know they are working behind the scenes daily to improve the campaign even more so and I appreciate the fact I can get on and run my business while they do their thing"

Dom Fagan, Concrete Flooring
If You Like The Sound of That, Why Not Get in Touch?
If you're interested in the services we can provide to help your Nottingham business get where it needs to be, and want to see a fresh wave of high quality and high quantity traffic come into your website, why not get in touch with us? We're always happy to act as SEO consultants and answer any in-depth questions you need to make your long term digital marketing strategy the best that it can be.
Contact us and let's set up an SEO strategy for your Nottingham business today.
Frequently Asked Questions
What is SEO?
SEO is the shorthand form of the term "Search Engine Optimisation", and it does almost exactly what it says on the tin; it optimises Google and other search engines (like Yahoo!, Bing, or DuckDuckGo) to increase the quantity and quality of the traffic that's driven into your website.
Regular SEO services work by helping your website meet the strict and constantly changing criteria that search engines have to help them decide where websites should be placed on their results pages. If your search engine optimisation is done and is done well, you might just be rewarded with a high ranking position on a search engine. Just think what that would do for customers looking online!
How much does SEO cost?
Rates for SEO can vary considerably, depending on what you want and need done for your website. If you're looking for search engine optimisation services as part of a package from a PR and digital marketing agency, you'll also have to think about how many hours you want to divide up and dedicate to SEO, digital PR, and paid media.
In most cases, you'll get the option of looking at a sliding scale for each of these services. This lets you adjust each month to better suit your current focus. Of course, you can also choose to put your money in a particular direction by focusing purely on SEO.
How long will it take for an SEO campaign to get started?
This really all depends on what you need done for your website, and how your website currently looks according to the results of our first audit. A specialist in SEO will normally say that it should take between 3 and 6 months for campaigns to take off and start to show the results you've been wanting to see. Think of starting out with SEO in Nottingham in the same way you might knit a scarf ‒ if you haven't even started the first square, it'll take longer for you to reach the end than it would if you're already halfway through. Of course, what you have after a year will also be an improvement to what you had when you were only 6 months along!
If SEO campaigns are paused at any point during their run, they'll also stop working. You'll need to give yours time to get back up and running again if you unpause it after a period of inactivity.
A proud Google Premier Partner
Bamboo Nine have been a Google Premier Partner since 2015. Ask a member of our team why this is important when choosing a digital agency.
A proud Microsoft Advertising Partner
Bing/Yahoo are the second biggest Search Engine in the UK. Our Paid Media Team are all Certified Professionals.

Find out more about our SEO services