Improve your engagement with digital copywriting
Digital marketing is reliant on many factors including copywriting and content. Effective digital content must be audience and brand-specific, as well as fulfil a lot of technical criteria to comply with SEO best practices.
A talented content writer will acquire your brand's voice and produce informative and encouraging digital content. Search engines love high-quality copywriting, which will help generate leads and traffic for your website.
Our digital copywriting services give you consistent, first-rate web content from gifted content writers. To start boosting conversion rates and traffic on your website using our digital content services make sure you contact us.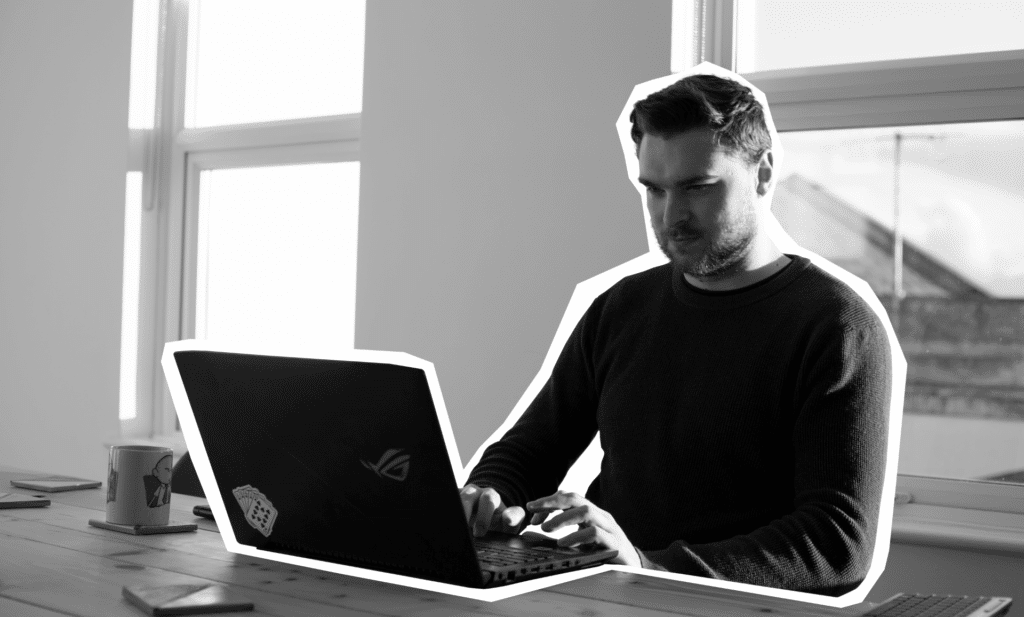 A Covid-19 friendly content creation agency
The Coronavirus has changed the way we all work, and now most meetings are conducted via Zoom or other video software platforms. We have all channels in place and can now work with clients worldwide just as efficiently as we can with clients local to us. Digital Copywriting
Why you need our digital copywriter services
Our full-time copywriters write absorbing and enchanting digital content. You will receive a steady stream of written content for your website, which can commonly take the form of new lead-generating landing pages, traffic-driving blog posts or other forms of on and offsite content.
Writing for the digital space is a delicate art form. Not only does a digital copywriter have to be able to write for a range of diverse brands, but they also have to meet the specifications for effective SEO. A digital content writer must maintain a tactful balance of technical expertise and creative flair.
What makes a great digital copywriter?
We're an industry-leading digital agency. Aside from effective digital content that will boost conversion rates and traffic numbers, our digital copywriter services will provide the following:
Quality research: You're presumably wondering how to find someone competent and who understands the ins and outs of your sector. Our accomplished content writers have the experience and aptitude to deliver broad, research-driven content for even highly complex products or services.
Practical collaboration: We always capture the messaging and selling points of your brand, but the digital copywriter services our SEO team will give you come from a strong collaboration with you. We love to tailor everything to suit your precise needs and will incorporate all key information as you require.
Powerful development: As your conversion rates and traffic grow, we develop new and innovative approaches to develop consistently fresh digital content for your website. New types of blogs, webpages and even video content are something we will work with you to develop in our relationship.
Our services ensure quality
Our services ensure quality by making use of extensive editing processes and are technically compliant to the most useful SEO best practices. We can create content for U.S. and U.K English, or any other localisation needs you may have. If it's a tweet, an entire website or something else you'll only receive excellence.
Being adept at meshing with your particular audience and understanding your brand's tone of voice is assured with the digital copywriter services we offer. However, the levels of service we'll give you will provide that extra level of satisfaction as you watch your traffic and conversion rates climb upwards.
The core of our digital marketing services are paid media, digital PR and SEO. A blend of all three is desirable, but when it comes to SEO our copywriter services are crucial for effective content creation.
What is a digital copywriter and what makes a good one?
To become a digital copywriter you need a lot of very diverse skills. Every content writer we use has extensive education in English-related disciplines and an excellent mind for powerful, adaptable marketing messaging.
Skills we demand from the copywriters in our digital agency include the following:
the ability to switch and adapt quickly to different brands
a visual eye for user experience and design
familiarity with HTML and technical knowledge of source code
impeccable verbal and written communication skills
strong editing ability and the capacity to take edits on board
flexibility to adapt to any form of digital content
It takes an unusual blend of technical ability, an understanding of SEO, creative thought and stellar craftsmanship to make a great digital copywriter. We foster these skills in our digital agency to ensure you receive only the best.
Choosing your copywriting and digital content experts
You want someone reliable who can deliver consistent quality on budget and on time. It's important to find a conscientious, forthcoming and enterprising partner for your web content.
We present the best digital copywriter services for one purpose, to produce the best outcome. Your website will increase conversion rates and traffic when using our digital copywriter services.
For further information and to start intensifying your website performance with our digital copywriter services, please contact us. One of the friendly members of our team will be happy to assist you.
Content Creation.
Link Building.
Keyword Research.
Find out about our Content Creation Services