How to avoid a Google penalty and what to do if you're in one
If you have seen a big drop in your website performance you may have been hit with a Google penalty. Sounds scary, doesn't it! Well, it should and it shouldn't, penalisation by the world's biggest search engine is going to have an impact on your bottom line site results – but there are many solutions. Sometimes running a website is like trying to keep a dolphin wet, a constant struggle. But there is no need to worry, we are here to help and explain more
There are many types of penalties and a slap on the wrist for your site will require some sort of action to fix. So, let us take a quick look at what might have occurred and what to do next.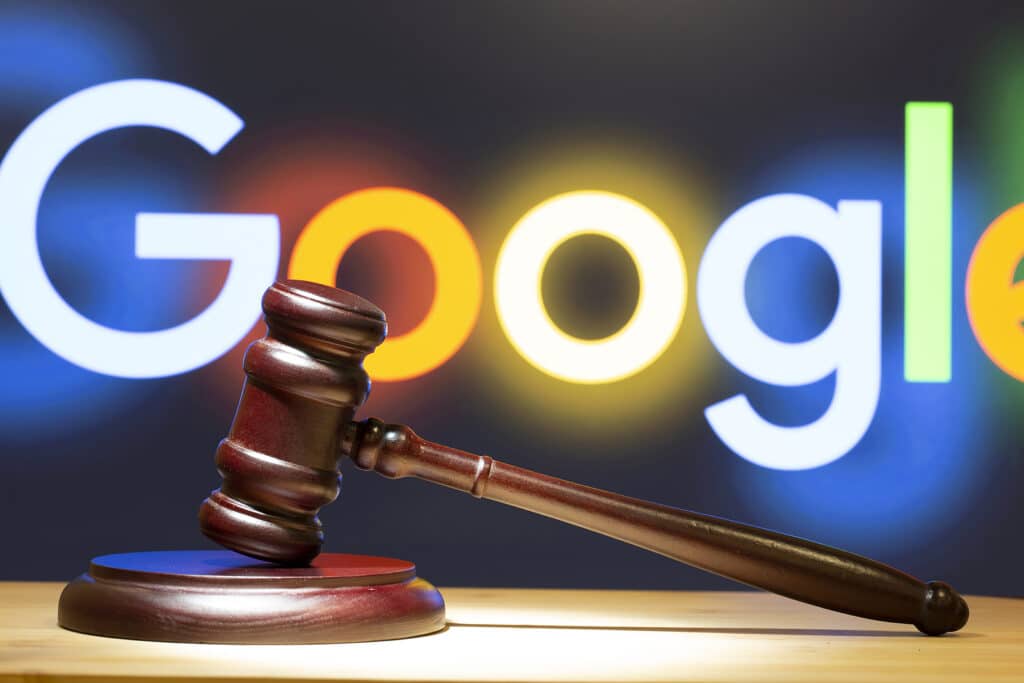 Am I in trouble? What exactly is a Google penalty?
The cops aren't going to be busting in your door if you're hit with a Google penalty. Getting a Google penalty is sort of like a ticket. Pay this fine and you'll get off from any serious trouble. But the fine is not monetary, it is more of a task, a quest in SEO wizardry assigned to you by Google.
Typically the penalty will require you to do one or a combination of the following to resolve it:
Remove or disavow backlinks
Remove hidden text
Fix redirects
Remove user-generated spam
Change or remove pages of content
So, no you are probably not in any major trouble and should not be worried of any lifelong impact – but in the short term you should worry about your site. A drop in rankings and site visits is enough to severely limit the effectiveness of your organic site and reduce your income.
List of Google penalties: 13 common or unlucky problems
If you are thinking, "Oh no, I have no idea what I could have done" to deserve a Google penalty then welcome to the club. SEO people often have to ask themselves what on earth has done wrong. Well, there are a lot of potential options and we have seen a huge range of them!
The following is a list of common reasons why a site might receive a Google penalty:
Algorithmic penalties: Sometimes you might simply get sucked into a swirling vortex algorithmically, without a single reason for a penalty to be levied. Updates to the algorithm might affect entire sectors, such as if Google wants to promote sites that publish reputable scientific or health content while penalising those that do not.
Cloaking: The black-hat practice of cloaking in SEO is designed to make the users on the page get different results than the search engine crawlers, which can artificially inflate your rankings. However, if Google or other search engines spot this you will get penalised. The car manufacturer BMW was penalised for cloaking by Google in 2006.
Creating pages with malicious intent: Pages with malicious intent include those that inject new pop ups onto a page, start a new download or even change your browser's homepage. There are a lot of different malicious websites, but you will probably avoid this penalty in all but the most unlucky circumstances or the event of a site hack.
Dodgy affiliate links: Sometimes affiliates get up to no good, so your site may get a penalty for hosting such a bad link. While affiliate marketing is a good practice for earning some extra money from your site, make sure all of your affiliates are reputable. Many 'insight' and 'consultation' services are used as a front for low-quality spam links.
Doorway pages: A doorway page is when you create many similar pages for a specific or similar search term, thus clogging up the SERP. So, Google will surely penalise you if you use doorway pages, and it is just unhelpful for the user! Most of these penalties also go against the user, so it is vitally important to keep them as your main focus.
Hacked website: Many bad actors on the web will hack a site to steal its contents. Google can usually tell if a site has been hacked and it is therefore insecure to people using the search engine. So, after a hack, Google may well penalise your website and this can have dramatic consequences on your organic traffic and site rankings.
Hidden text and links: Hidden content is a big no-no and you could have had a less capable or ethical person set up your site with hidden text that they think might help with search engine rankings. You need to make sure that all of your site's copy and links are there for the user to use, not just for the search engines to pick up on.
Keyword stuffing: Putting too many keywords into a page's meta data or on the page can result in you getting a Google penalty for keyword stuffing. You are probably used to working with keywords if you have attempted to build SEO into your site but always find a balance. At Bamboo Nine we like conversational, flowing copy that feels natural.
Paid links: Building good quality natural links to your site is important for SEO, but there are paid links people sometimes buy too. Always make sure that there is no part of your digital strategy that involves paying a third party for links. Otherwise, you might find that Google penalises your site and that all of your paid links are worthless!
Scraped content: Many spammers will crawl through a site, scrape the content and simply repurpose it as theirs on a different website. This is not just bad for the user, it is also stealing! Be wary of people offering comprehensive site builds with 'unique content' for a low price. If your site is the one scraped you may also be penalised!
Thin and shallow content: Thin content does not serve the reader and shallow content will say use a lot of words but say very little and give your users empty waffle to read. Most of the time a good quality rewrite can fix this issue, but you should aim to only ever include content on your site that serves a legitimate, useful purpose.
Unnatural links on your site: Unnatural links are bad because they are, well, unnatural! If you see comments on your blog with links, this may be a reason for getting a Google penalty. Spammers are sneaky with placing anchor text links as usernames or punctuation so look closely, and only pre-moderated comments.
User-generated spam: It is quite common for people to target areas of a website that are public-facing as a venue for posting their spam. For example, if your site features a discussion forum you might find users putting a spam link into their profile, signature or something similar. If so, not allowing links in forums can be a useful best practice.
These are just some of the potential Google penalty pitfalls that otherwise honest sites can fall into. When working in all aspects of SEO and marketing, or anything digital for that matter, you should always keep the user in mind. There are no real shortcuts and Google will punish you.
The most common infractions for small websites include the Google backlink penalty, which is something you might be hit with if you have too many bad links on your site. You always need to disavow them or remove them completely to recover from this penalty.
Another common problem is in the form of duplicate content, which is simply content that appears elsewhere online, and this is a frequent reason for a site receiving a Google penalty. The content should be unique to your site, even if it covers the same or similar topics.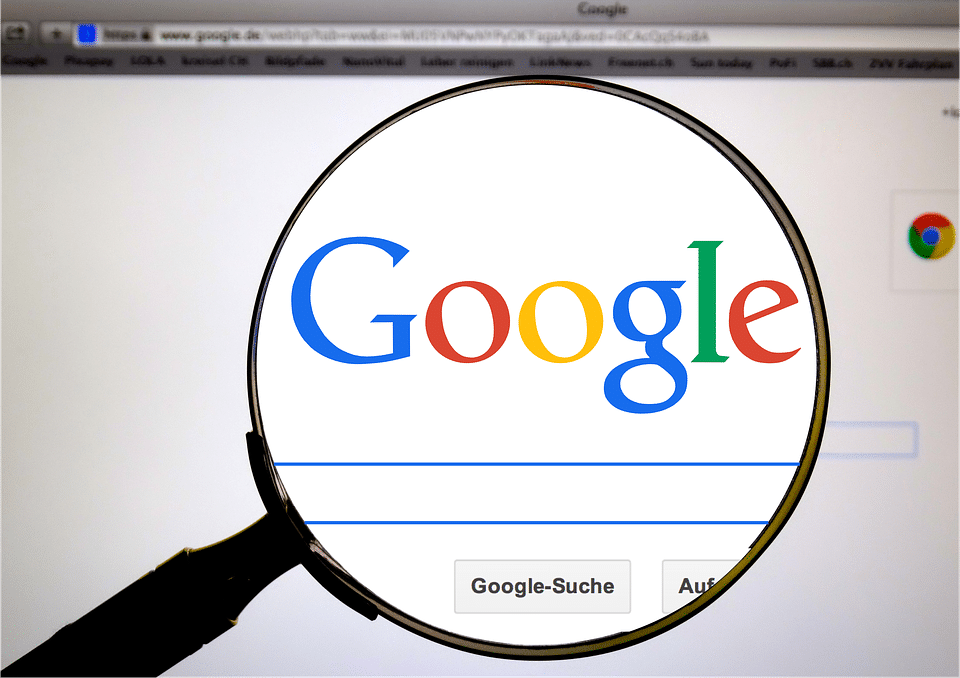 How do I know if I have a Google penalty?
It is a wistful moment, that first time you get hit with the sense of something being wrong. Maybe you saw something on one of the many Twitter accounts that announce Google penalty updates, but the main thing you will probably notice is a big drop in traffic, rankings and leads.
There are two main kinds of penalty, a manual action from a person reviewing the site who works at Google or an automatic one. Manual penalty actions might also result from an automatic initial process of flagging the site's back link profile or another algorithmic update.
Usually, the site owner will simply get an email saying that their site has been hit with a penalty and how they should correct the issue. There are plenty of other ways you might find out too, such as in your webmaster account or when monitoring traffic in Google analytics.
How to avoid a Google penalty
It is very easy to avoid most of the Google penalties. However, all websites will find that they are occasionally rubbing up against thorny algorithmic changes, which can deflate your site performance. But, you could also very easily avoid all of these headaches with a few top tips.
Quality websites want to get the most out of their user experience, so make sure that you consider the following principles during all of your work online:
Read guidance: Your Google search console and webmaster tools offer a lot of official guidance, which you should first become familiar with if you want to avoid a penalty.
Avoid spam: Checking the links and content on your website should be a routine in your regular site maintenance. Always identify and remove spam wherever possible!
Avoid black and grey hats: If someone is offering you results that seem too good to be true, they probably are. Only go with reputable, ethical practices and organisations.
Follow Google updates: Google has some great communications on what is coming up and how it will affect your site so be sure to keep up with the news on social media.
Choose ads and affiliates wisely: If you want to host ads or other types of affiliate links, choose good ones. No erectile dysfunction pills, unless it's relevant, and never anything even remotely spammy!
Keep up with technical: Slow loading sites may also get a penalty, so it is not just all about ethics and marketing techniques. The user experience in all forms is what matters to Google and your site too.
Fix issues as they arise: Promptly fixing any penalties when you receive your penalty is best practice. So make sure to fix them and submit your reconsideration request.
Whether you get a manual penalty for duplicate content or lost rankings that come from an algorithm, it is entirely possible to avoid most of them with a solid digital marketing strategy. You have got to stick to your principles with every aspect of your web presence for top results.
Get help with a Google penalty from digital professionals
We hope you enjoyed the rundown of different types of google penalties. If you violate Google's guidelines or policies you can expect harsh penalties on your site, resulting in lower traffic a drop in rankings and other things. So, keep link building honest, avoid always sketchy link schemes.
Of course, the best way to avoid penalties is to use a top-notch provider of digital services such as our agency. Please feel free to get in touch with us if you would like to know more about how we can help to fix or avoid the effects of a Google penalty and improve your site.