What is SEO? The Core Principles Explained
Search engine optimisation, commonly abbreviated to SEO, is defined as a broad suite of actions undertaken to improve the positioning of a website within organic search results.
Rather than simple online advertising, SEO can bring lasting benefits to your website, through design improvements, technological improvements, link building with other reputable websites, and the addition of quality content.
In this guide from Bamboo Nine, a digital marketing agency specialising in SEO, we'll answer your key questions about the world of SEO. We'll cover the basic meaning of SEO, the various actions that fall under the SEO umbrella, the difference between SEO and SEM, and the difference between white hat and black hat SEO.
What is the meaning of SEO?
Search engine optimisation consists of taking actions to improve the ranking of a website or web page on search engines like Google or Bing. While a company could pay to appear on the first page of Google as an ad, good SEO optimisation looks to raise a website to the top of the rankings organically. The term used in the industry for the first page seen after entering a search query is the SERP, the 'search engine results page'. A good SEO campaign would seek to place relevant pages on the SERP for specific keyword searches. What does SEO consist of?
While business SEO can consist of a dizzying and ever shifting range of actions, for the purposes of this article we'll distil them into three categories showing the basics of SEO; Technical Changes, Website Content, and Off-page growth:
Technical changes
Search engines use programs called crawlers to analyse and index online information. Technical SEO will work on ensuring your website is well laid out, with all relevant pages easily accessible through internal links. Other crucial technical aspects include your web pages being secure, optimised for mobile devices, and fast to load. These factors will make it easier for search engines to index all of your web pages, and for those pages to rank through organic results. Technical SEO can range from relatively simple changes of website structure to complete redesigns.
Website content
In order to target relevant keywords and register your website as an authority, you will need to populate it with quality, keyword orientated content. Finding the right words to target can be achieved through keyword research, which can then be used as the basis of new content.
This content can include both bespoke keyword-targeted landing pages for products, and engaging keyword-driven articles related to the website, aimed at attracting readers and building your business. Writing original, keyword-driven content will help your website rank on search engines for specific searches, and also show to sites like google the value of your website overall.
Off-page
Off-page SEO consists of building a reputation for your website, through backlinks, social media references, press appearances, and external reviews. Link building is the key element, having pages on your website linked to by other respectable websites. This is important in order for your site to be considered an authority. It also further shows the value of having engaging content like blog posts on your website, as they will be organically linked to by external sources.
How does SEO work?
Google's algorithm uses more than 200 ranking factors to determine which sites will appear on the SERP. Thorough SEO will help you appeal to many of these factors. Having a website that is fast, mobile-friendly, and accessible will improve your ranking.
Filling your website with high quality, keyword optimised content will both improve your rankings and lead to external engagement and links, which will further improve your rankings, as Google monitors how long users spend on web pages. Google's algorithm is looking to direct its users towards high quality, relevant websites, and an SEO campaign can make your website appeal more to their ranking algorithm.
What are page titles and meta descriptions?
A vital aspect of SEO is keyword optimised page titles and meta descriptions. These are HTML tags on your web page that tell Google what to include on their search page. The page title is what a user will click on.
These are about 50-60 characters (the number actually depends on pixel width rather than characters). The meta description is the body of text below the page title, which can be about 160 characters in length. Optimising your page title and meta description to both feature the targeted keyword and be engaging to readers is a crucial part of good SEO.
Calls to action, or CTA's, are often used, designed to prompt an immediate response from a viewer. Writing engaging page titles and meta descriptions will both help your pages to rank and encourage users to click on them.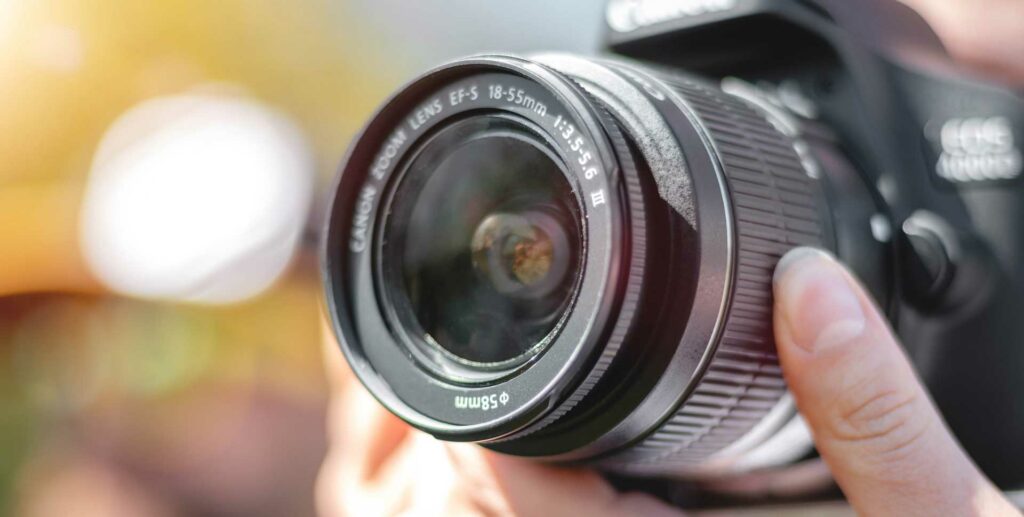 What is image optimisation?
Using images within a webpage is excellent for making it more visually appealing and for breaking up blocks of text. Images can also be optimised for SEO in several ways. Using unique, relevant images within your page will help make it more compelling to readers. Images can also be tagged with a keyword-oriented file name, image title, and alt tag helping to rank your image within Google Images. You should also include images within the site map, to make sure they are crawled by search engines.
What is White Hat SEO?
White hat SEO is the practice of using approved SEO tactics to rank in organic results. This can include using relevant keywords within the page title and body content of a webpage, reorganising your website to make it easier to crawl, and building organic links on reputable external websites.
These are all practises that are approved by search engines, and can help you climb rankings without risking penalisation. The Google Webmaster guidelines state that making web pages for users rather than for search engines should be your priority.
What is Black Hat SEO?
Black hat SEO is the usage of disapproved practises to raise the ranking of a website or webpage. This can include filling your website with automated or repeated content, stuffing pages with keywords, or including hidden text or links in articles. Another black hat SEO tactic is buying links to your website, often from disreputable sources.
Black hat SEO could also involve redirecting users to a different webpage, or showing a different page to search engine crawlers than the one users will see. The term grey hat SEO is sometimes used for the practice of trying to toe the line between white and black hat practises. What's accepted in SEO by search engines has changed dramatically over the years, so grey hat practises could eventually become white hat or black hat.
What are the risks of Black Hat SEO?
Search engines like Google issue both automated and manual penalties for black hat SEO activities. On Google, a penalty can lead to a drop in ranking for a keyword, a web page, or even your whole website. At the most extreme level, it can lead to your whole website being delisted from Google. Penalties can be addressed at the lower levels, and sent back to Google for an appeal. Even in these cases, you may not gain your prior ranking back. In general, black hat SEO is a poor choice for anyone interested in long term success ranking on Google.
What is the difference between SEO and SEM?
SEM stands for search engine marketing, paying search engines like Google to rank for certain keywords. Seen as ads at the top of the search page, or items in the shopping tab, websites can pay Google to enter into ad auctions for specific keywords.
Google will choose which sites to place on a keyword search based on both the maximum bid and the quality of the advert. The efficacy of an SEM ad is measured as a click-through rate, a percentage based on the number of users who saw your ad and the number who clicked on it. Compared to SEM, SEO doesn't involve giving money to search engines, instead using a variety of tactics to climb the organic search rankings.
A quality SEO campaign can give your website a permanent place at the top of the organic results, while an SEM campaign will temporarily get your page to the top of the rankings for some users, but at a cost.
Location-based SEO
SEO can bring benefits to both local and global companies through location-based landing pages, building an online presence for you. Whether you are a global company targeting countries, or a local tradesperson targeting villages, bespoke location pages for your business can help you rank on search engines.
Google's algorithm will attempt to send users location-relevant results for search terms like "Restaurant", "Electrician", or "Plumber", so having a page on your website targeting that location can help you to rank. SEO campaigns can therefore benefit even a smaller business targeting a specific area, like a county.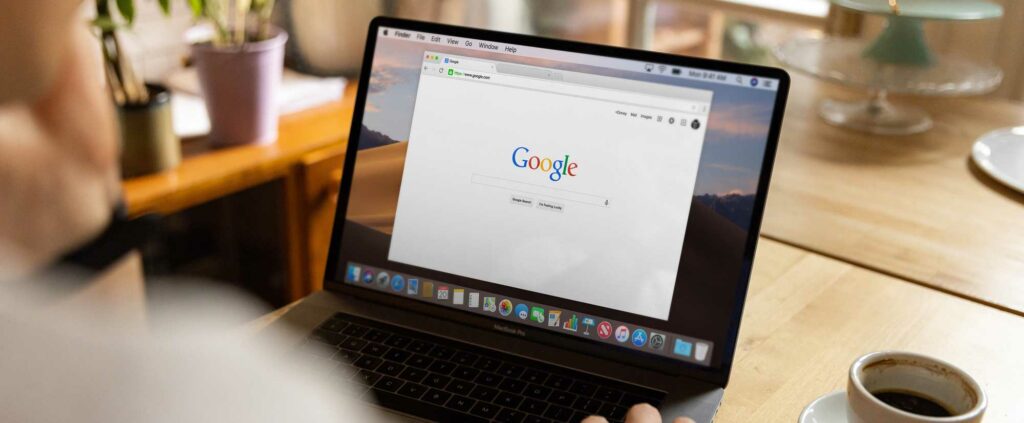 Would your business benefit from an SEO campaign?
A wide variety of businesses can benefit from an SEO optimised website, gaining organic traffic through Google. Companies that do the majority of their business online are a clear example.
Besides ranking for their company name, they would want to rank highly for the keyword searches connected to their business, driving visits and sales. But a real-world company would benefit too, with many people researching online to pick a serviceperson, restaurant, or consultant. Having an optimised, engaging, well-performing website at the top of the Google rankings will lead to visitors, engagement, and sales. Having a website with slow loading pages, poor mobile support, or a lack of keyword-oriented content will both fail to rank as highly, and fail to engage those who access it.
Another great benefit of an SEO campaign is the long-lasting impact it can have for your business. Unlike short term marketing strategies, an SEO campaign will lead to persistent benefits for your website, and engaging keyword-oriented web pages that will drive traffic for years to come.
Let's talk SEO
Bamboo Nine offers a collaborative approach to SEO campaigns for businesses. We specialise in eCommerce, brand building, and lead generation. Our SEO team works with businesses to improve their search rankings through technical changes, keyword optimization, and ethical link building. 
We are a fully transparent agency, offering detailed breakdowns of everything we do for our clients. We prioritise ethical behaviour, safe practises, and sustainable growth. We have an excellent content team (hello) who can write both tailored landing pages and traffic-driving articles. Our technical department combines both tech-savvy and design know-how, creating everything from bespoke assets for articles to whole websites.
We also have a digital PR team, helping to build your brand by connecting you to journalists, bloggers, and influencers. This is an amazing way to generate backlinks and drive sales.
Talk to a member of our team today to learn more about how we can help your business increase leads, traffic and boost its authority online.