Power Words that Pack a Punch in Copywriting
You might think that you've got the most amazing products or efficient services to make your customers' lives easier, but that's not all it takes to get people through the sales process and to create conversions and generate leads. You're also going to need to be convincingly persuasive and to do this, you'll need to know everything there is to know about power words.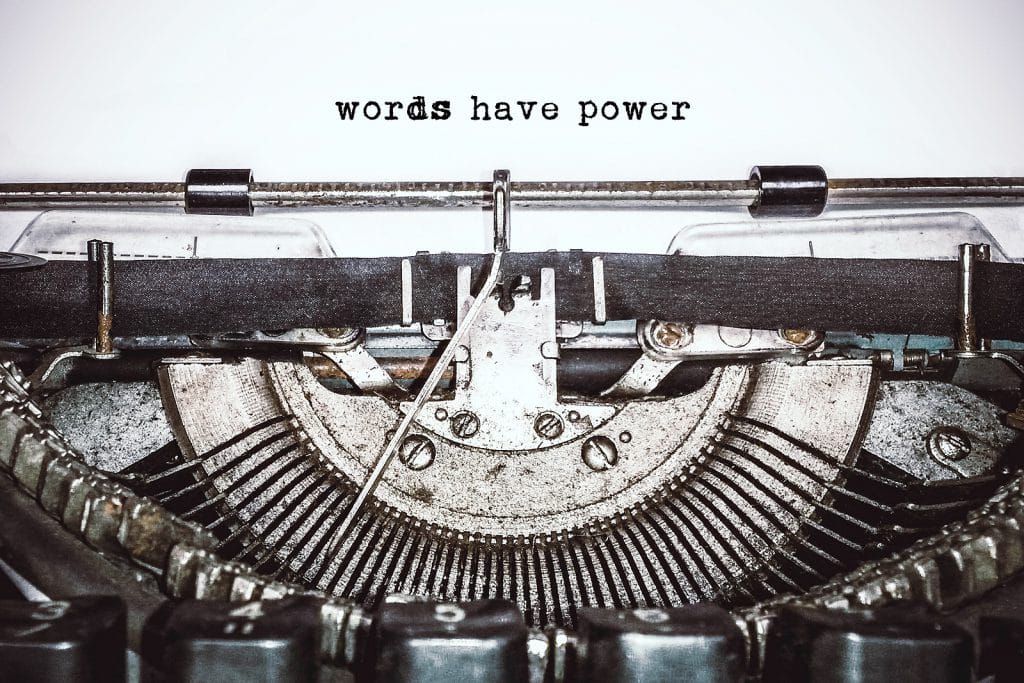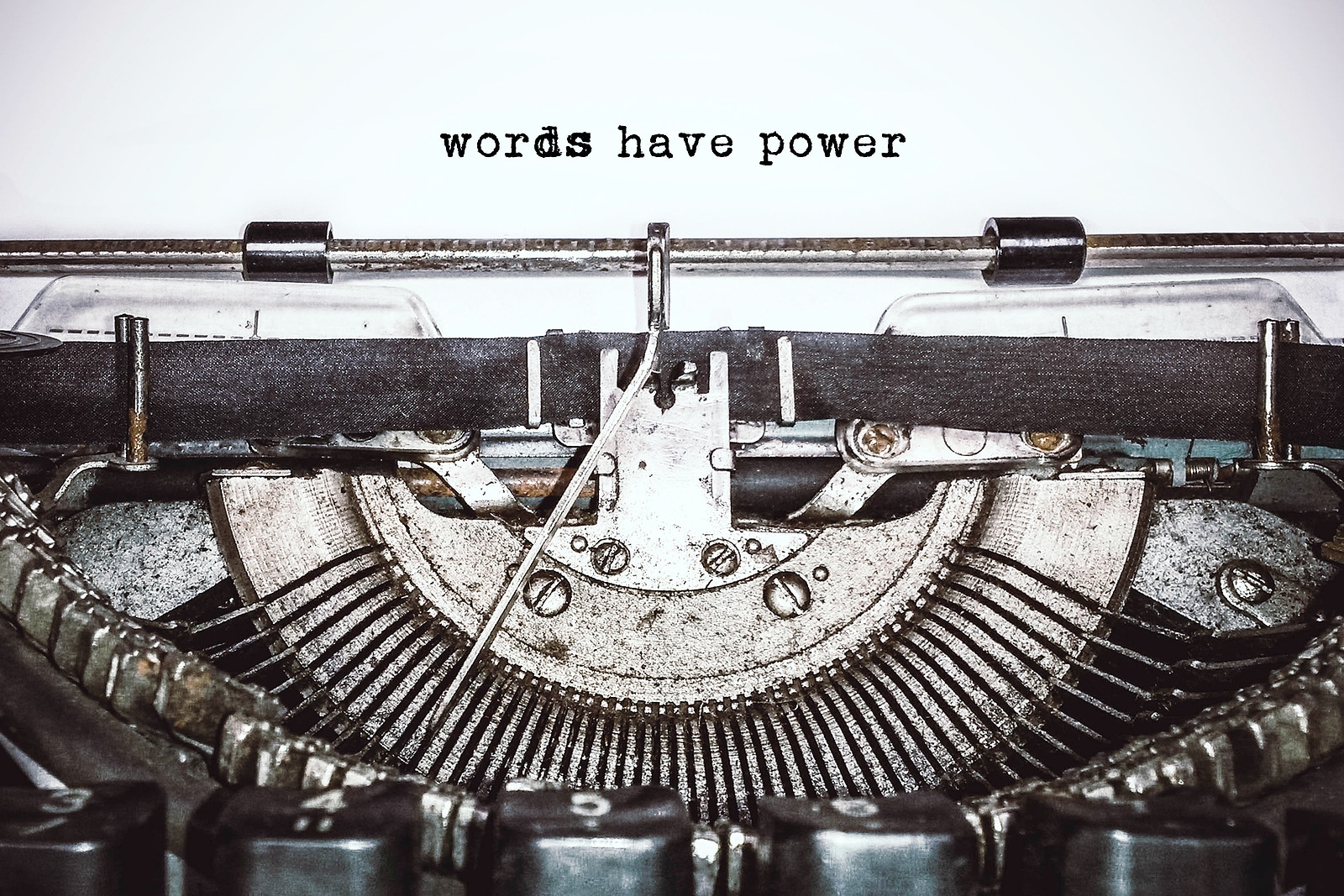 What are power words?
Power words are words that copywriters and marketers use to elicit a psychological response from their audience. They're considered a simple yet powerful marketing technique (hence the name) because they're designed to transform dull, lifeless copy into headlines, loglines and sales pitches that compel readers to take action.
Whether you're blogging, writing direct response copy or conducting a sales pitch, your audience is more likely to listen to you just from their inclusion. The types of power words
Strictly speaking, there aren't any set "types" of power words. At least, none that experts can all agree on when the time comes to categorise them. For now, and for the sake of keeping everything straightforward, we'll split them up here based on whether the words entice, elicit emotion, or help a reader embark on a sensory experience.
Enticing power words
These are the words that will make your audiences irrationally drawn to the idea of taking action and, with any luck, they will take that action right away. Enticing power words are the kinds of words that compel users to do what you want them to do, no matter what. Here's a small example list of power words and phrases that do this:
New (it translates to "better" in people's minds)
Free (people often take action more easily if they're getting something free as well)
Because (sometimes all it takes for copy to be effective is a reason)
How To (practical knowledge compels people to take action ‒ it's also great for sharing on social media)
One thing to remember about the last point (the "how to") is that it will only work if you deliver on the promise in your copy. For example, if you create a guide that tells you how to bake chocolate chip muffins, your audience will be expecting to learn this by the end of the article. If this isn't included and they don't, they won't share the content, they'll leave the page, and they'll be less likely to buy anything from you, or even trust you.
Emotional power words
You might be able to guess from the name what these power words are supposed to do. Emotional words are a kind of power word designed to bring about a strong emotion, and that emotion then causes a reader to do something. Whether it's anger or awe driving them to share a blog post, or the fear of missing out or a sense of urgency causing them to click through and buy a product, it all happens because you've attached a specific emotion to your content.
Sensory power words
Sensory power words are those little pieces of content that ask your reader to imagine or picture a particular scenario, while tapping into one or even all five of their senses. For instance, you might talk about the aroma of strong, hot coffee lifting you from the heavy drowsiness of sleep in the early morning. Or the startling blast of a car backfiring. Or the sweet, crisp skin of a big red apple as your teeth sink into it. 
Could you see, feel, smell, hear, or taste all of those? They're the sort of sensory responses you want your audience to have, when you use sensory power words in your content. Only you can make them even bigger and better, if that's what you want to do; it's how you write it all down that makes the words powerful, after all. 
How do you use power words?
There are a lot of different ways that you can use power words. How you decide to use them for your own content will all depend on what you're looking for as a response from your audience. Want them to purchase a product? Sign up to a newsletter? Contact you directly? Putting just the right power words to any of these can persuade them to do it in no time at all!
Single power words can do a lot, but when you put them together in groups, they're often even better. We'd call these "power phrases", and you'll realise how much they're used in marketing (as well as SEO and copywriting in general) when you notice they're little terms and expressions like "limited offer" and "free delivery". Hidden in plain sight, right?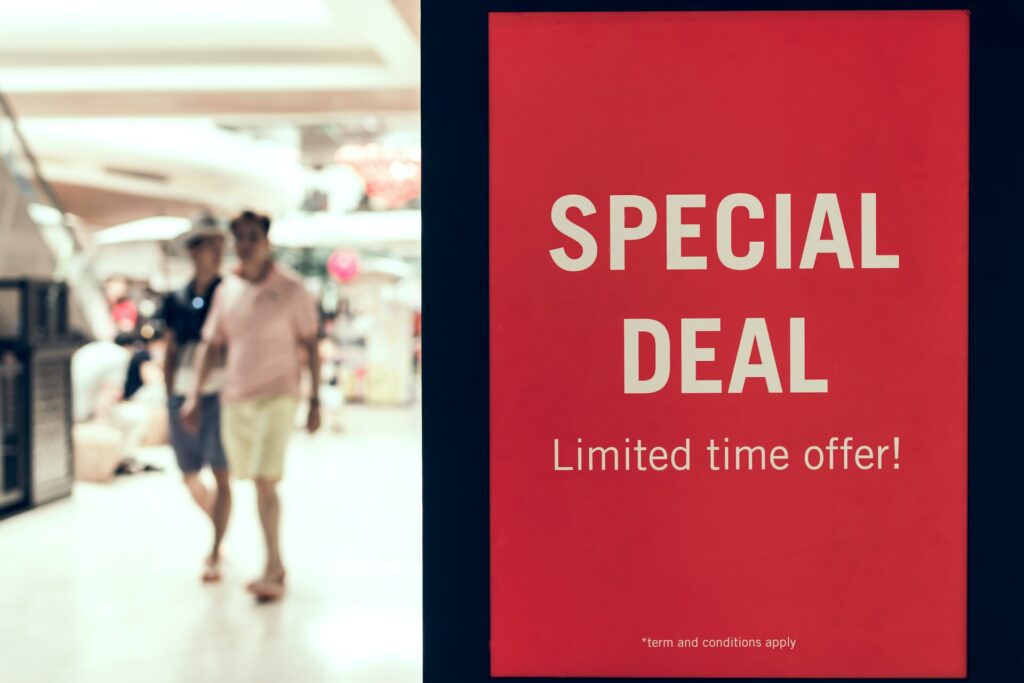 Where can you use power words?
Technically speaking, power words are everywhere. You'll already have read over at least half a dozen of them before even getting to this point on the page! But you're probably interested in finding out where they're most common in SEO and copywriting for your business. You'll always find power words in:
Ads
Headlines
Email marketing (especially subject lines ‒ to increase those all-important open rates)
Landing pages (sales pages, pricing pages, etc., to persuade people to become purchasers)
Blogging and social media (it attracts attention; the two were practically made for each other)
Want to see how this could be set out? No problem! Think of the guide below as a diagram of all the places you could put power words and phrases. We've used a landing page as an example:
Supporting headlines: supporting headlines, or "subheadlines" or "subheaders" come after the headline. They'll need to be just as convincing as the headline if you want your audience to read on once they've clicked onto your page.
Supporting headlines: supporting headlines, or "subheadlines" or "subheaders" come after the headline. They'll need to be just as convincing as the headline if you want your audience to read on once they've clicked onto your page.
Video content: a nice corporate touch that often draws people in is the inclusion of top quality video content. Peppering powerful words and phrases that sell throughout these is bound to keep your audience engaged.
Descriptions: you should be writing clear but detailed descriptions about what your business is offering people. Explain to them how you're delivering something of value, and use power words that prove it. Don't forget that audiences may also have questions, so answer these in your content wherever possible, too.
Trust signals: people like to know that they can trust a company they want to do business with. Using things like testimonials and statistics in copy and sales pitches, alongside power words and phrases, can help you do this.
Sign-up forms: reminding people of exactly why they should sign up to your service (wherever this applies) is one of the best places to put some power words.
Call to action button: apart from your headings and subheadings, putting power words around your CTA is perhaps the most important thing you can do. It's that one last shove in the direction of converting the simply curious into satisfied customers!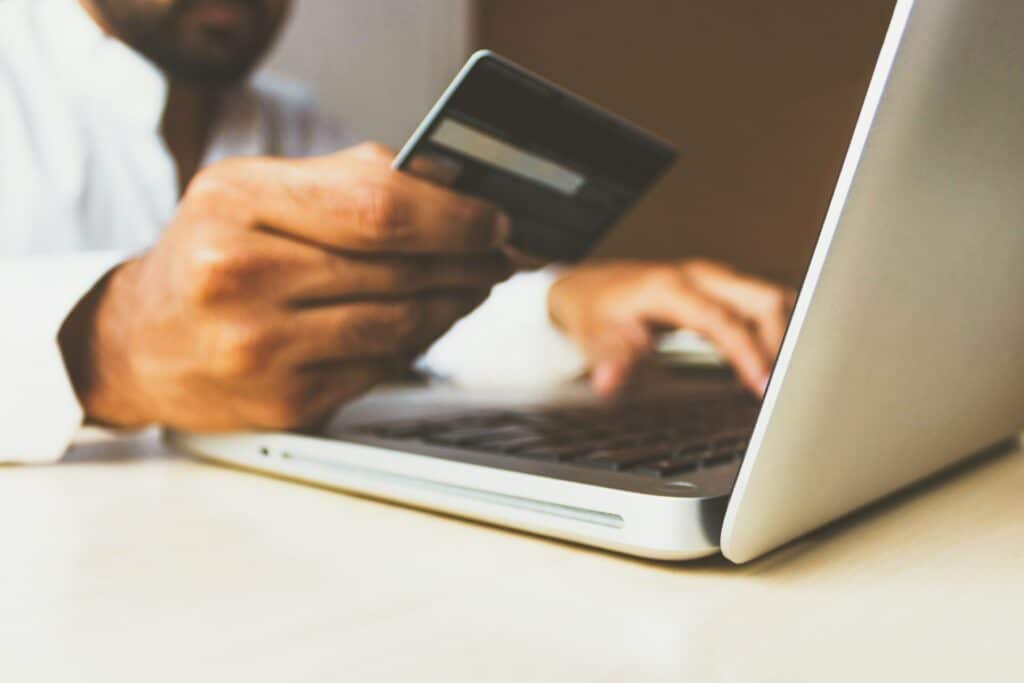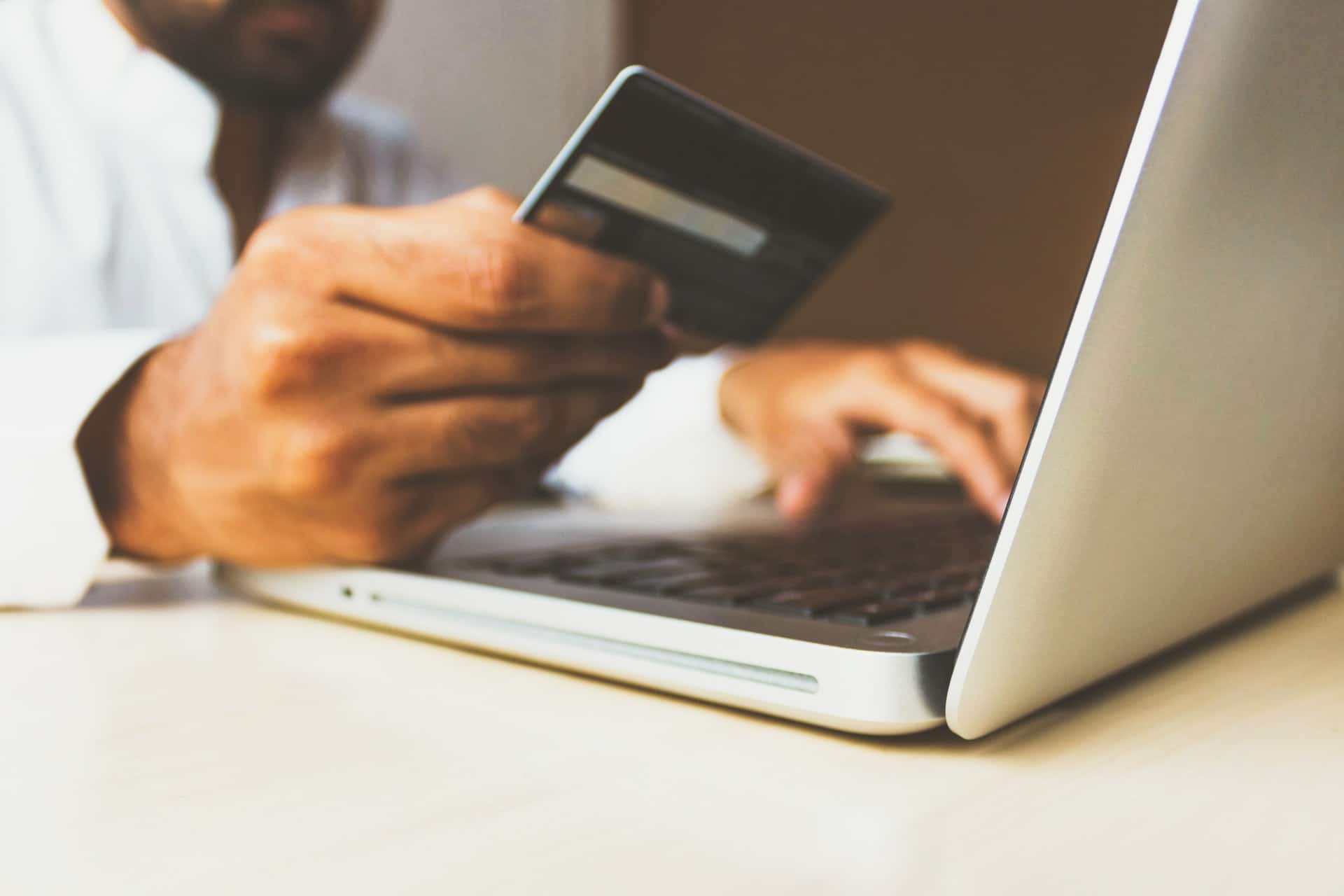 Why are power words important for content?
The first and most obvious benefit and reason you should be putting power words in your titles, headings, and content is that it will get you higher click-through rates (CTRs). This is both in the search engine results pages (SERPs) and throughout your website, as people decide to explore your web pages further. This benefit only grows with your audience, too, as it means more people clicking through and reading your content.
Power words and phrases also offer a few other benefits that might help you to retain a customer base:
They help to build trust and credibility, giving people a reason to believe what you're telling them
They inspire people to act, which not only works for you but is also likely to make them feel good
They make people feel important, especially when using words like "exclusive" ‒ people love to feel like they're in on something that very few people know about
Power words and SEO
Search engine optimisation, which is usually shortened to SEO, relies on the inclusion of power words through copywriting. It's all well and good making sure your web pages are showing up in the search results, but this won't mean much if your target audience isn't clicking through to the website.
Let's explain this point in a bit more detail. Search engines reward websites that gain organic traffic (people entering websites by clicking through free links instead of Ads). If a web page, or even several web pages, are consistently visited and engaged with for a good length of time then Google's algorithm will assume that audiences are getting something valuable from the content. This helps the search engine to decide where the pages should appear in the rankings when their related keywords are searched for. The better the pages are at satisfying their audience's search needs, the more valuable the content, and the higher they'll be when prospective customers go to look for products, services or even answers to questions online.
But none of this will happen if you don't encourage people to click on the link and be driven into your website as traffic. This is, of course, where SEO power words come in. By adding them into your meta titles and descriptions (the links and descriptions that show up in SERPs), people are more likely to want to visit your website. By convincing them to click through, you've won half the battle ‒ all you have to do then is make sure your content gives the people what they want.
What you need to watch out for
Everything we've already talked about above can have an incredible impact on the success of your copy, whether you're writing blog posts, landing pages, or even creating the perfect sales pitch. But when you're writing online content, you always have to be careful to balance what you're promising and what you're delivering.
Simply put, no one likes false advertising. People will click the Back button and leave your pages if they find what you've stated in your title and heading isn't the same as the actual product, service, or information offered in the body of the content. If they do this quickly, it's called a "bounce". It's also often called pogo-sticking, and the more people do this the worse it is for your website.

Just as Google measures your CTR, it also measures user engagement. If it finds that users are frequently clicking back off your pages after apparently visiting your website, the algorithm will assume that your content doesn't have that much value and you'll be pushed down the search results. Perhaps even to another page, where audiences are less likely to go looking for you.
The moral of the story? Tell the truth! Make sure your titles and headings are backed by what you're offering in your content, and that the power words you're using aren't going overboard in what you're trying to sell.
Why do power words work in the first place?
This is an interesting question that goes more into the psychological aspects of power words and what they do to people. In his book Cashvertising, Dr Eric Whitman noted that there are seventeen basic desires common to almost every human being. Eight of these are fundamental, meaning we're born with them, and nine of them are learned, meaning that we're taught to want them by the society we grow up in.
The fundamental human desires are:
Survival, enjoyment of life, and its extension
Enjoyment of food and beverages
Freedom from pain, fear, and danger
Sexual companionship
Comfortable living conditions
To be superior, or to "keep up with the Joneses" (to show that you have it as good as other people)
Care and protection of loved ones
Social approval
The learned human desires are:
To be informed
Curiosity
Cleanliness of body and our surroundings
Efficiency
Convenience
Dependability and quality
Expression of beauty and style
Economy or profit
Bargains
All of these desires, whether together or separate, are the reason power words work. If they're used correctly, any power word should be able to tap into them (some of them may even be pain points for your customers) and trigger a response as a result. For your business, this will hopefully mean more traffic, better conversion rates, and more leads generated.
A power words list
While it would be an almost-impossible task to list all of the power words in the entire world, we can get you started with a list of some of the words that could soon be spicing up your titles, headings, and overall copy. No matter if you're blogging, preparing a sales pitch, or taking the next step forward with properly organised corporate content, you'll find audiences drawn to you when you use these:
Absolute
Absurd
Accuse
Advanced
Affordable
Alluring
Amazing
Assault
Astonishing
Astounding
Authentic
Authority
Awe-inspiring
Awesome
Awe-struck
Backed
Bargain
Best-Selling
Better
Beware
Bonus
Breaking
Breathtaking
Brilliant
Budget
Buffer
Buzz
Captivate
Catapult
Caution
Charming
Cheap
Cheat-Sheet
Chic
Classified
Clever
Comfort
Compelling
Complete
Comprehensive
Confidential
Convert
Cryptic
Daring
Dazzling
Defying
Delicious
Delight
Deluxe
Detailed
Diagnosed
Discover
Divulge
Document
Dominating
Double
Dramatic
Easy
Effective
Efficient
Effortless
Elite
Emergency
Enjoyment
Enormous
Envy
Epic
Essential
Ethical
Excess
Exciting
Exclusive
Expensive
Expert
Exquisite
Extraordinary
Eye-catching
Fantastic
Fascinating
Fashionable
Fierce
Final
First
Forever
Formula
Free
Frenzied
Fulfil
Fundamental
Funniest
Genius
Genuine
Gigantic
Glamorous
Gorgeous
Greatness
Growth
Guaranteed
Guilt-free
Happiness
Healthy
Heartwarming
Hidden
Highest
High-quality
Hoax
Honest
Huge
Hurry
Imagine
Immediate
Imposing
Impressive
Improved
Increased
Incredible
Indulgence
Influence
Insider
Inspirational
Inspire
Instantly
Insurance
Intensity
Intriguing
Jaw-dropping
Jeopardy
Lavish
Legitimate
Lifetime
Limited
Little-known
Lowest
Lucrative
Magnificent
Massive
Master
Masterclass
Mesmerising
Mind-blowing
Miraculous
Motivate
Mouth-watering
New
Now
Objectively
Official
Off-limits
On-Demand
One-of-a-kind
Only
Outrageous
Outstanding
Overnight
Painless
Passionate
Phenomenal
Pioneering
Popular
Positive
Potential
Power
Powerful
Premium
Prestige
Priceless
Professional
Profits
Profound
Promise
Promotion
Prosperity
Protect
Proven
Quota
Rare
Recession
Release
Reliable
Remarkable
Report
Results
Reveal
Riveting
Sabotage
Sacred
Safe
Safety
Sales
Savvy
Scarce
Secret
Sensational
Seriously
Show-stopping
Signs
Sneak-Peek
Sneaky
Solution
Special
Spellbinding
Steal
Step-by-Step
Stimulating
Straightforward
Strategy
Striking
Struggle
Studies
Stunning
Stylish
Sublime
Surging
Surprise
Survive
Sway
Temporary
Tempting
Terrifying
Tested
Thrilling
Top Secret
Transform
Treat
Trend
Tricks
Triple
Triumph
Truth
Unbelievable
Uncontrollable
Unconventional
Uncovered
Undeniable
Undercover
Underused
Undisclosed
Unexpected
Unforgettable
Unique
Unleashed
Unlimited
Unorthodox
Unseen
Unstoppable
Unsurpassed
Untapped
Unusual
Validate
Wild
Wonderful
Wondrous
Want to find out more?
We're ready and waiting to help if you do! Bamboo Nine's very own team of SEO experts can take you through the answers to any questions you might have about power words and what they'll do for your content. We'll even be prepared to help you sign your business up for our services ‒ all you have to do is give us a call or send us an email today.