What is Digital Marketing and Why it Matters
Digital marketing is, in short, any marketing material that uses electronic devices and can be used by marketing specialists in order to push promotional messaging. Digital marketing can also be used to measure how impactful the marketing material itself was throughout the journey of the customer.
In practice, digital marketing tactics refer to marketing campaigns that appear on any electronic device, like a computer, tablet, phone, or similar, in order to raise brand awareness for a new product or service. This marketing material can also can many different forms, such as online video content marketing, display ads, email marketing, marketing on search engines, paid advertisements on social media, and even social media marketing posts.
Digital marketing as a form is often compared to what is known as traditional marketing, which encapsulates things that came before the digital realm like magazine advertisements, billboards, direct mail, and even television.
As a whole, the purpose of marketing efforts is to connect with your target audience in the right place and time, and with internet usage by adults having increased by 5% in the last three years, marketers need to hit their target audiences where they are spending the most time – the internet.
What is covered under digital marketing?
Your digital marketing strategy can take many different forms and specialisations. Whatever way you can think of interacting with digital media, through social media, Google search results, and even virtual reality, there's a digital marketing campaign for that.
So, what is included in digital marketing? Here are a few examples of the most prominent forms of digital marketing:
Search Engine Optimisation (SEO)
Rather than a form of marketing in itself, search engine optimisation (SEO) is a marketing tool that is the ability to make web pages attractive to search engines and search results. SEO is, effectively, a science because it requires the research and weighing-up of multiple different factors in order to have your large or small business achieve the highest possible ranking on the search results for certain key terms.
There are some crucial elements that require consideration when optimising a web page, and these include:
The quality of content being produced
The level of user engagement
How friendly the site is for mobiles
The quantity and quality of internal links
Strategically using all of these elements are what makes SEO a science and an art in itself – especially due to the fact Google is almost constantly updating its algorithm meaning there is no numerical rubric or consistent rule for ranking highly. The best thing for digital marketing companies like Bamboo Nine to do is pay close attention to the performance of each page and adapt with Google in order to maintain the advantage amongst the competition.
Content marketing
With SEO acting as a huge factor within the realm of content marketing, digital marketing planning for content will require a strategy based on the distribution of relevant and valuable content to a target audience.
But what is digital content marketing? As with any other digital marketing strategy, the overall goal of content marketing is to generate good quality leads that will convert into customers, but in a different style to traditional marketing tactics. Rather than enticing prospects with the potential value from a product or service, content marketing offers value for free in the form of copywriting.
Content marketing can be hugely impactful to your digital marketing strategy, so here's what the statistics say:
Although content marketing is a hugely effective digital marketing strategy, it can be tricky to get it right. Copywriters need to be able to create content that not only ranks highly in Google's search results, but is also engaging enough for your target audience to read the content, share it, and interact further with the brand; which will generate leads and sales.
Pay-Per-Click marketing (PPC)
Pay-per-click, or PPC, is the act of posting an advert on a platform and paying a set amount every time someone clicks on it, although how and when people will see your ad is a bit more complicated.
When a spot is available on a search engine results page, also known as SERPs, the engine fills the spot automatically with an auction of sorts. An internal algorithm within the search engine will prioritise the replacement ad based on certain factors – these include:
The quality of the advertisement
Keyword relevance
Quality of the landing page
Bid amount
Each PPC campaign will have one or more target actions that viewers are meant to complete after clicking on their ad. These actions are known as conversions, and they can be both transactional and non-transactional. While making a purchase will be seen as a conversion, a newsletter or using the contact form could also be a conversion too.
Social Media Marketing and Digital PR
Social media and digital PR means driving traffic and creating further brand awareness and a bigger online presence by engaging people in discussion online and featuring your brand in areas where you know your target audience will be looking.
For social media, this means targeting users on Facebook, Twitter, Instagram, LinkedIn, and Youtube.

For digital PR, this will mean researching the print and online publications your target audience are invested in, as well as securing television features, and partnerships with influencers.
Social media marketing involves a form of active audience participation, meaning this is a popular way of gaining attention and is even one of the most popular forms of marketing content. While digital PR increases brand awareness exponentially by directly speaking to your target audience, social media marketing offers built-in engagement metrics which enable you to understand how well you're reaching your audience.
Your goal of social media marketing may not even be direct purchases – many brands use this digital marketing strategy to open dialogues with their target audience rather than entice them to spend money right off the bat, a common approach with brands who have target audiences in the older generation or offer products that aren't appropriate for impulse purchases.
The benefits of utilising a bespoke digital marketing campaign
Digital marketing has become a prominent feature in the modern world because it largely has the potential to reach a huge range of people. Whether you have a very specific target audience, or you want to target a larger demographic, digital marketing has a massive potential reach, as well as a number of other benefits, such as:
Reach Broad Geodemographics
Posting an ad online means you aren't limited to a certain reach. Depending on whether or not you've limited your ad geographically, anyone can see your ad no matter where they are.
This alone makes it easier to grow your business's market reach.
Quantifiable Results
In order to know that your marketing strategy is working, and is having a positive effect on your target audience, you'll need to find out how many customers have been attracted to it and how much revenue it has driven. How would you do that with a marketing strategy that isn't in the digital realm?
While there's always the option of asking your customer how they found you, this doesn't work in every industry. Many companies and small businesses aren't able to have one to one conversations with their customer-base, and surveys aren't always the most effective way to get results.
Digital marketing makes results monitoring more simple than ever, as quality software and platforms are able to automatically track the number of quality conversions that you receive, and that includes email open rates, visits to your homepage, and the obvious direct purchases.
Easier and More Convenient Conversions
With the use of digital marketing content, your customers and target audience are able to take action immediately after viewing your ad or content by clicking on the hyperlink or the call to action (CTA). With traditional advertisements, like a print-out in a magazine or a billboard, the most you can hope to achieve in terms of immediacy is a phone call after they see it – but this isn't the most convenient option for your audience.
When it comes to using digital marketing, the user can click a link and move along the sales funnel almost instantaneously. They may not make a purchase immediately, but they have the option to browse your website, see what products you stock, and remember the brand name for the future where they may make a purchase in the future.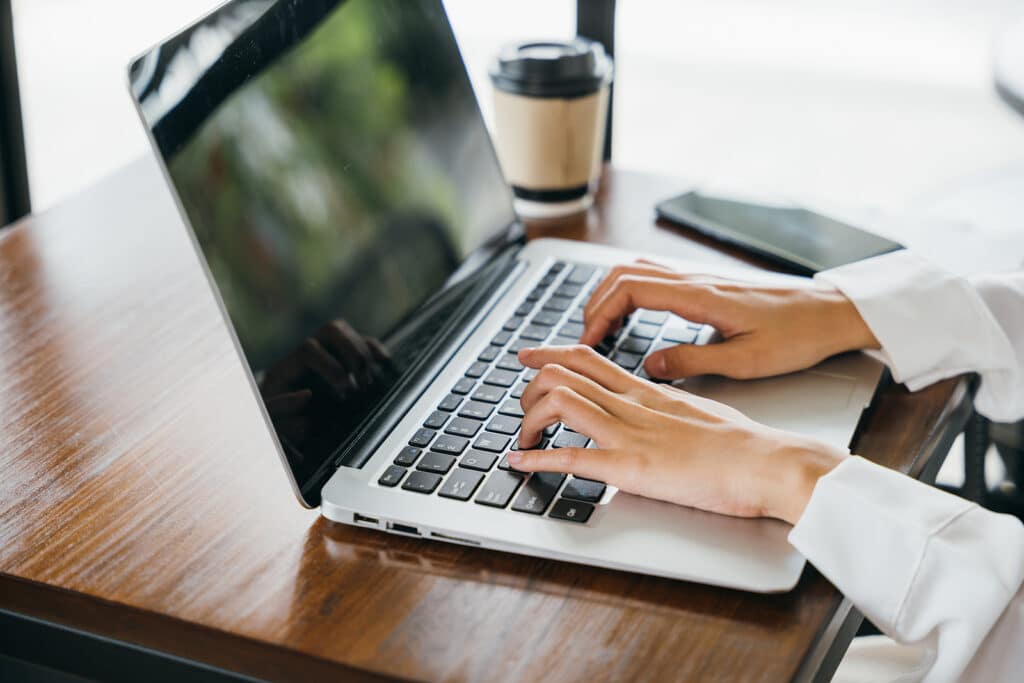 Grow Your Brand with Digital Marketing at Bamboo Nine
If you're looking to grow develop your brand and expand reach online, digital marketing is crucial. The digital landscape has never been so rich when it comes to communicating effectively with your target audience, and nothing else offers the powerful levels of personalisation and data collection that an effective digital marketing strategy can.
Why not get in touch and arrange a meeting with the team to discuss what we can do for you?
Take your brand to the next level: Contact Bamboo Nine today.